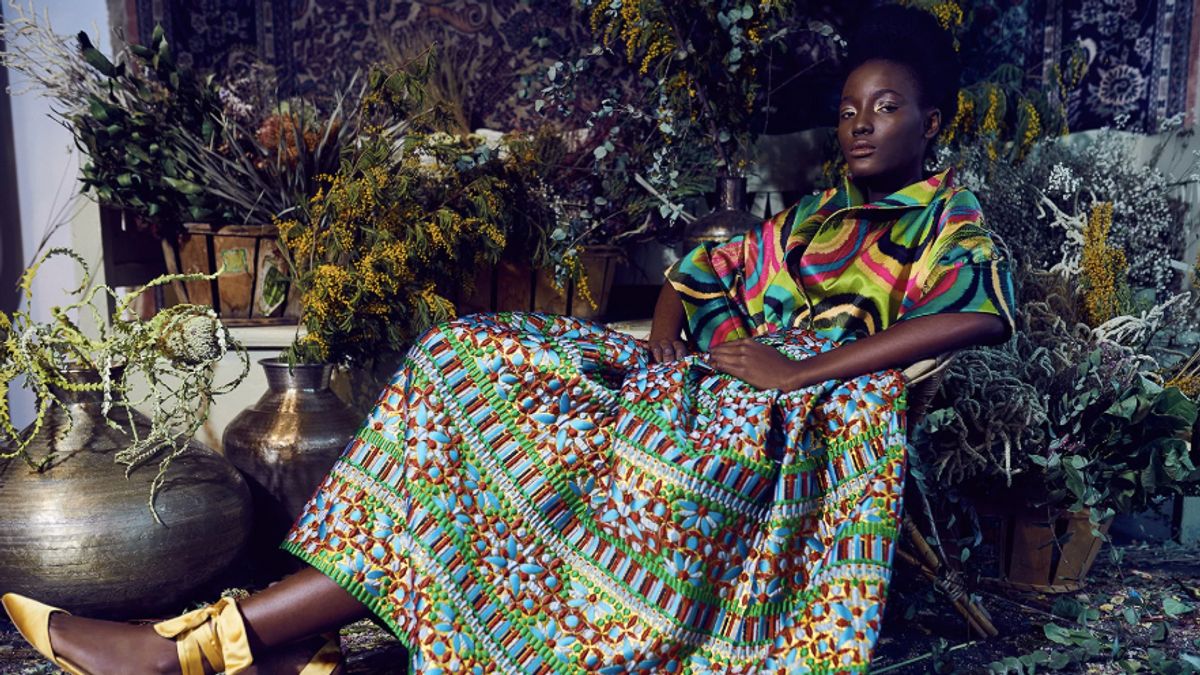 Designers
Rianna + Nina's Vintage-Inspired Silk Collection Proves Pattern Is Everything
From kaftans to robes and everything in between, when it comes to their original prints, more is more.
A chance meet cute at a furniture fair in Berlin began a kaleidoscopic collaboration between Rianna Nektaria Kounou and Nina Kuhn in 2014. This is how the story goes. Athens-born Rianna's love for color began at a young age, and by 1987 she opened her first vintage store, Berlin (it comes full circle, doesn't it?), which housed a plethora of rare, you guessed it, colorful pieces from decades past. In 2009, she moved to Berlin to open her second vintage store, Rianna in Berlin. At the same time, Nina was finishing up her master's degree in fashion and design management at Bocconi University before moving to Berlin in 2010, where she worked as head of marketing and communications at Galeries Lafayette. That chance meetup between the two women four years later launched the opening of "Cabinet de Curiosites"
Rianna + Nina
. Taking influence from vintage fabrics and patterned silks, their collection of printed kaftans, robes, and dresses prove more is more. It's no wonder they've steadily gained international notoriety in glossies like
WWD
and
Vogue
since 2017. Their latest fall collection still maintains the whimsy of ornament in rich, dark jewel tones. If
Rianna + Nina
hasn't been on your radar yet, now is the time to indulge.
---