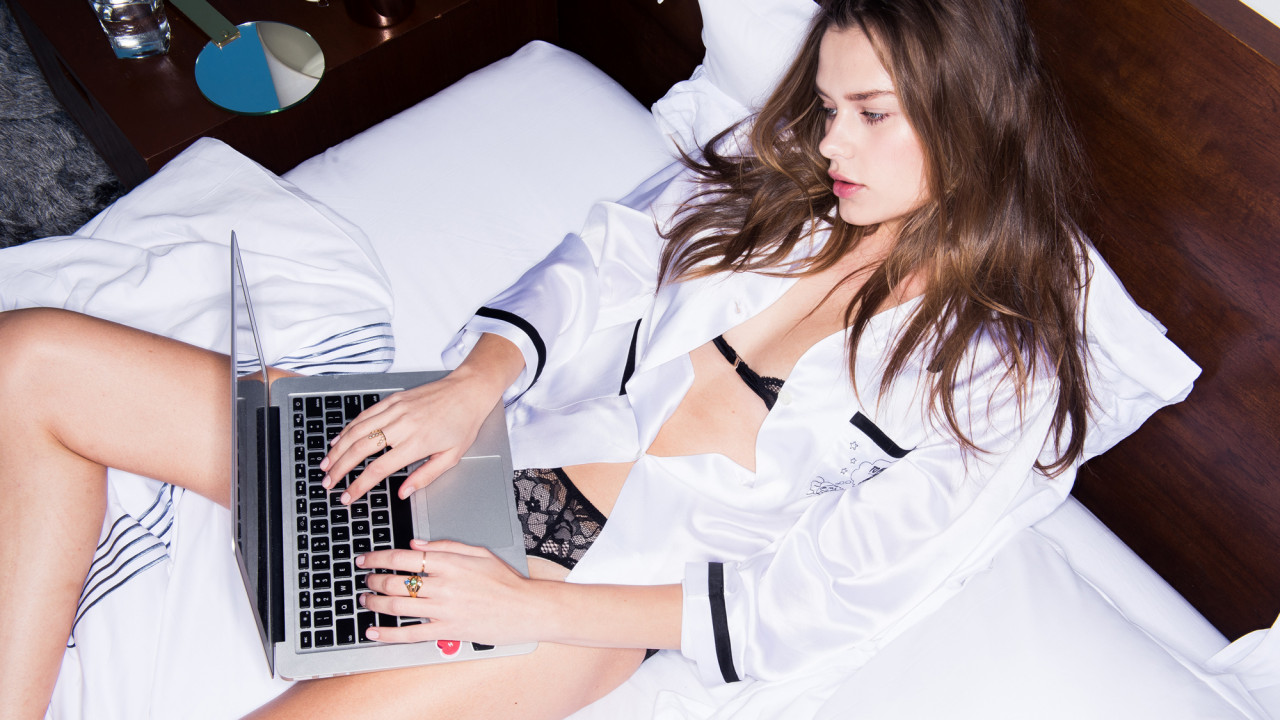 Did You Update Your Instagram Privacy Settings?
And everything else we can't stop talking about this week.
This week on Open Tabs—an assortment of links we have on our open tabs for the week—we're giving you a peek into our own internet habits and the stories and themes we can't stop talking about, like how a lot of people fell for the Instagram privacy hoax, Apple releasing a credit card, the release of the trailer for Bombshell, and much, much more.
1. *A Lot* of People Fell for an Instagram Privacy Hoax (via Refinery29)
Depending on who you follow on Instagram, you may or may not have noticed a stream of the same post that almost resembles a mass email-chain. In a nutshell, the post was a reminder that Instagram would be changing its privacy settings and if you didn't post this (now obviously fake message), Instagram would have the right to make everything you've ever posted public, even if your account is private. If you happened to post the message, you're not alone; even some celebrities such as Julianne Moore, Julia Roberts, and Taraji P. Henson did it.
2. Apple Released a Credit Card for Consumers (via USA Today)
Apple has officially released a credit card, naturally called the Apple Card, that iPhone users can apply for through the wallet app. This new (and somewhat chic) way of having credit has left a lot of consumers with many questions on how it works, as well as how Apple is moving into this new form of business for the tech company.
3. Rihanna Announced a Release Date for a New Fenty Collection (via Hypebae)
There's so much that comes to mind when someone utters the name Rihanna. For me, it's Fenty. The singer turned business mogul has teased a release date on Instagram for a new collection of her line with LVMH, Fenty. In the post we see a sign that reveals some things to expect in the next collection, such as "African Fashions" and houseware items including suitcases and books.
4. What We Know about Bombshell, the Fox News–Inspired Movie (via Elle)
The trailer for the movie Bombshell was released and has a lot of people talking. The movie depicts the downfall of Roger Ailes, former CEO of Fox News, through several sexual harassment claims from female employees. The star-studded cast features Nicole Kidman, Margot Robbie, and Charlize Theron, just to name a few, and is set to be released on December 20 of this year.
5. Braids for Fall?! (via Cosmopolitan)
For a lot of women of color, summer is the time of year to try various braided protective styles. As the season comes to an end, if you're thinking about rocking a protective style in fall, consider goddess braids. Here is all the inspo you need.
Photo: Shot on site at 6 Columbus, a Sixty Hotel. On Solveig: Pajamas, Morgan Lane; Bra, Fleur du Mal; Bra, Fleur du Mal; Underwear, Fleur du Mal; Rings, Azlee, Baker & Black.
Want more stories like this?
A Look Inside Re/Done's Denim Warehouse
Everything You Need to Know about Your 401(K)
The Perfect Poolside Cocktail for Summer's Final Weekends