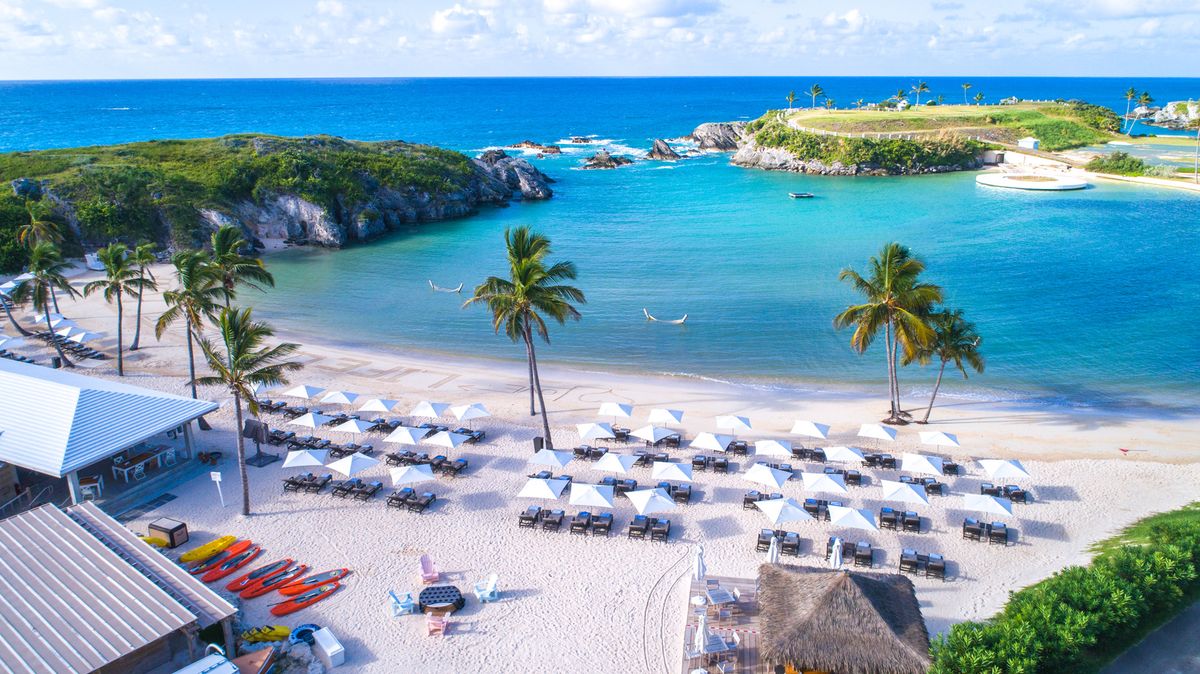 Living
Your ultimate guide to the tiny island in the middle of the Atlantic.
By the time you finish reading this, you'll be enticed to book a trip to Bermuda. I can promise you that. For one, the little island in the middle of the Atlantic offers one of the most incredible and rare beach experiences ever: pink sand. And if you follow this guide, I'll get you to the pinkest (non-touristy) beaches. Second are the sunset happy hours that cast golden-hour light like you've never seen, and delicious fresh dinners with symphonies of tree frogs serving as the soundtrack. Sold yet? Keep reading.


---
---
Beaches
---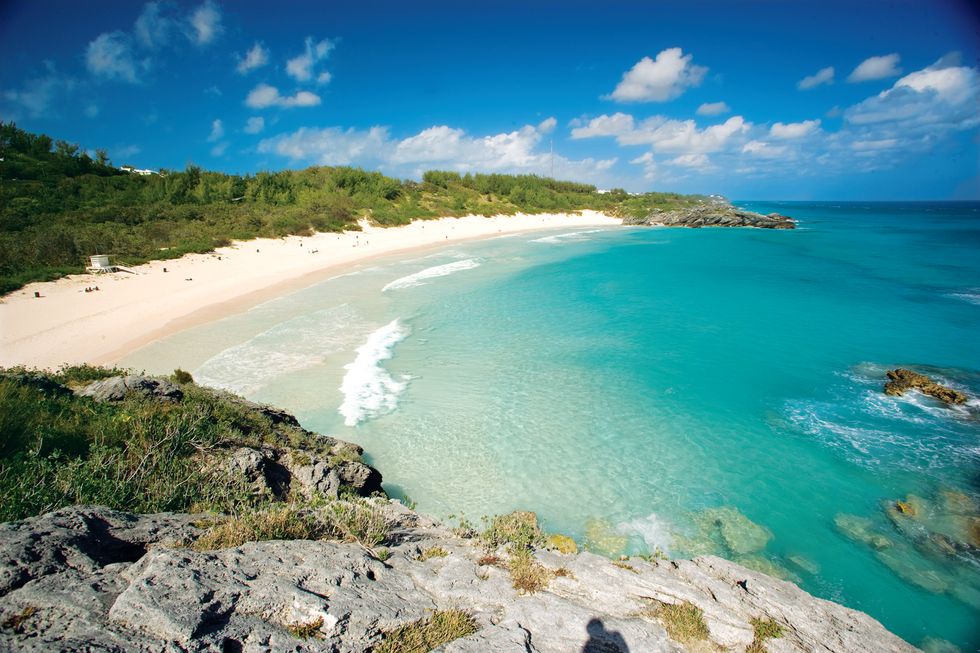 Photo: Stephen Raynor
There's a reason this beach tops all the "Best Beaches" lists. It's gorgeous. But because of its internet fame, weekends during high season can be quite busy. And because Bermuda doesn't allow development on all but one of their beaches, Horseshoe Bay's amenities are a draw for cruise ship passengers. So if you're looking for solace, come here during weekdays.


Jobson's Cove off Warwick Longbay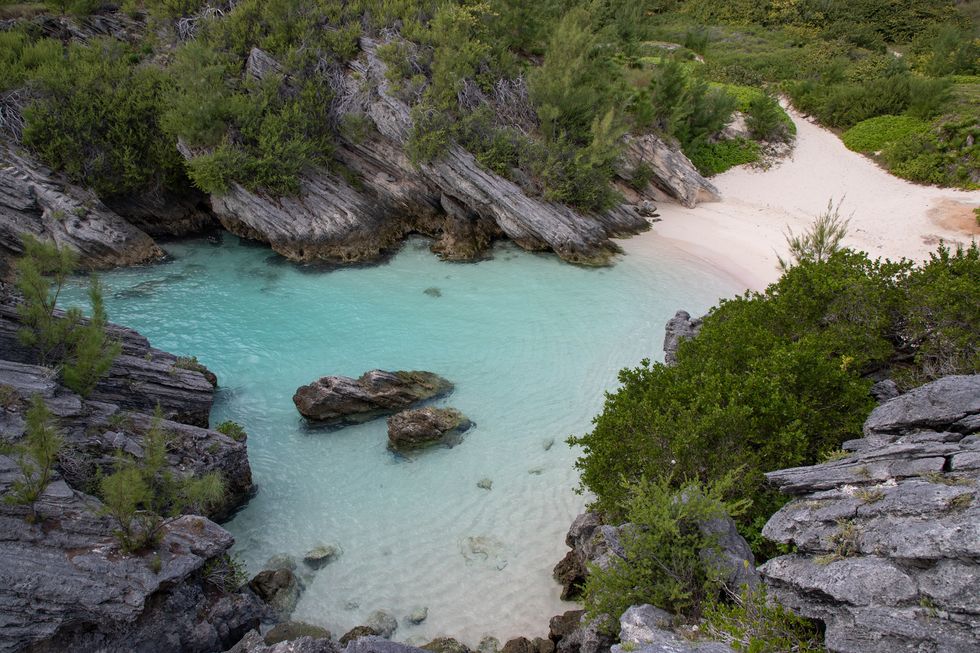 Photo: Courtesy of Bermuda Tourism Authority
Just a stone's throw away from Horseshoe, there's local-known hideaway Warwick Longbay. The stretch of pink sand and turquoise water is something we'd liken to a screensaver, but the true gem is the cove that's tucked away through a sandy path. Protected from waves, the crystal-clear water is shallow and calm—almost like a pool but with tropical fish making an occasional appearance. You'll be here all day. And maybe the next.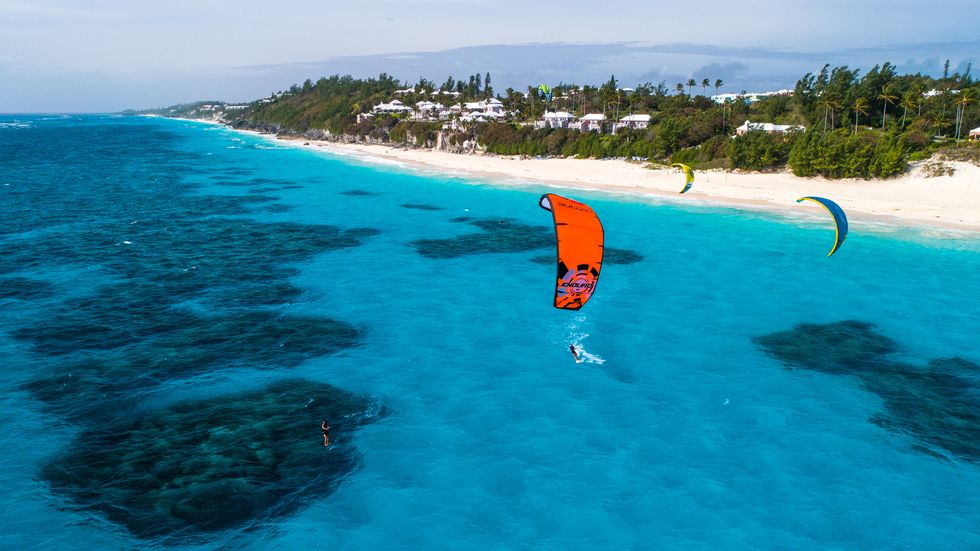 Photo: Courtesy of Bermuda Tourism Authority
Bermuda is an island full of hidden beaches, and while Elbow Beach is widely known on the island, it can't be missed. Just picture yourself drinking a Rum Swizzle here.


---
Stay
---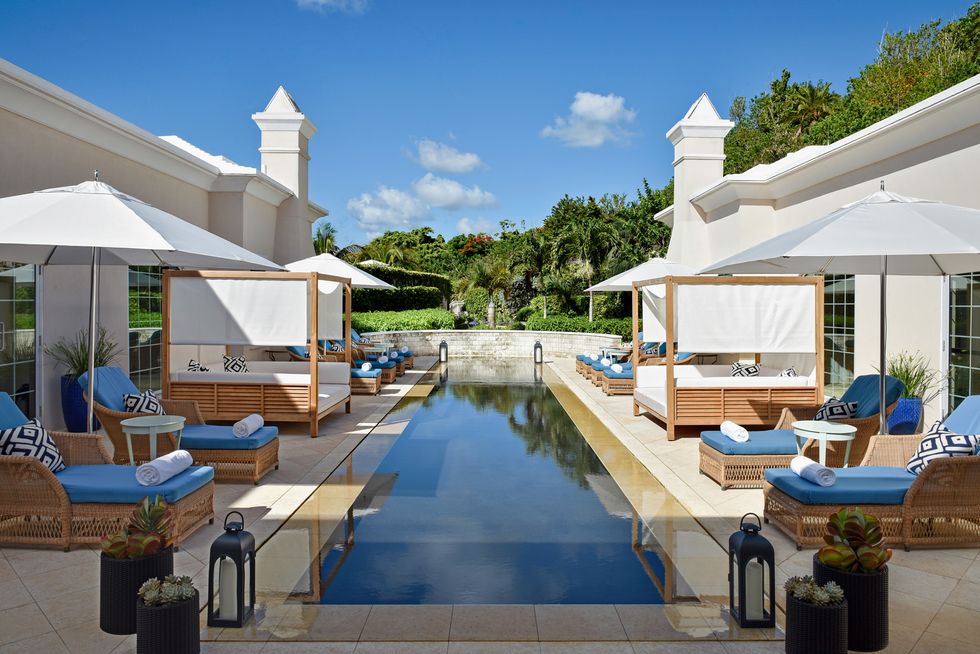 Photo: Ken Hayden
If you're looking for a retreat, the newly renovated Rosewood Bermuda may just be the perfect option for you. It's secluded and has its own private beach, which also happens to be Bermuda's largest, so finding a stretch of pink sand that's all your own is easy. Up your R&R at Sense Spa, or spend the afternoon in your poolside cabana.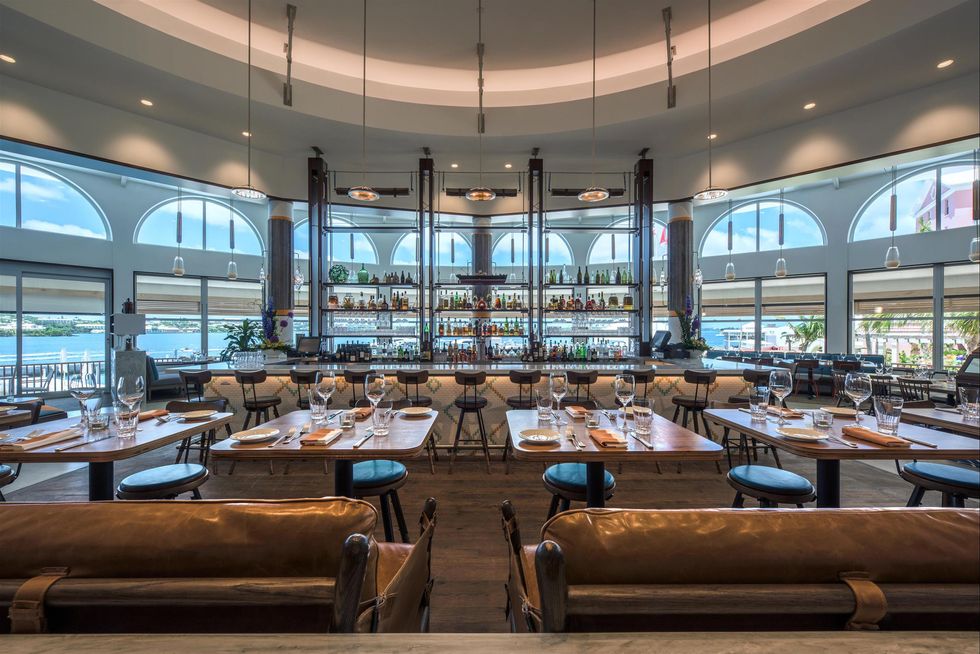 Photo: Courtesy of Bermuda Tourism Authority
You can't beat this location. Right in the heart of town, the Hamilton Princess is walking distance from all the local shops and restaurants. Fun fact:
Emily Ratajkowski
just stayed there. It also boasts an impressive contemporary art collection featuring works by Banksy and Andy Warhol. Board the pink jitney to their private beach club on a secluded cove on the South Shore. Grab yourself a hammock that swings over water, or take out a kayak into the ocean.
---
Eat
---
Marcus' at the Hamilton Princess

Whether you're staying at the hotel or not, make a reservation at Marcus' for Sunday brunch. The spread is in-cred-able and the views of the marina are unparalleled.



For a lovely sunset dinner overlooking the water, head here. The wine selection is great too.

You're in for one of the best meals you'll have on the island at this spot. Save it for your most special night, and go all out. You won't be disappointed.



Fish tacos and fresh salads with a side of rosé and beach view is the draw of this casual beachside restaurant.

If you're looking for a yummy, healthy spot to refuel while in town, Devil's Isle has some of the best farm-fresh eats. Think salads, fruit juices, and coffee.
---
Do
---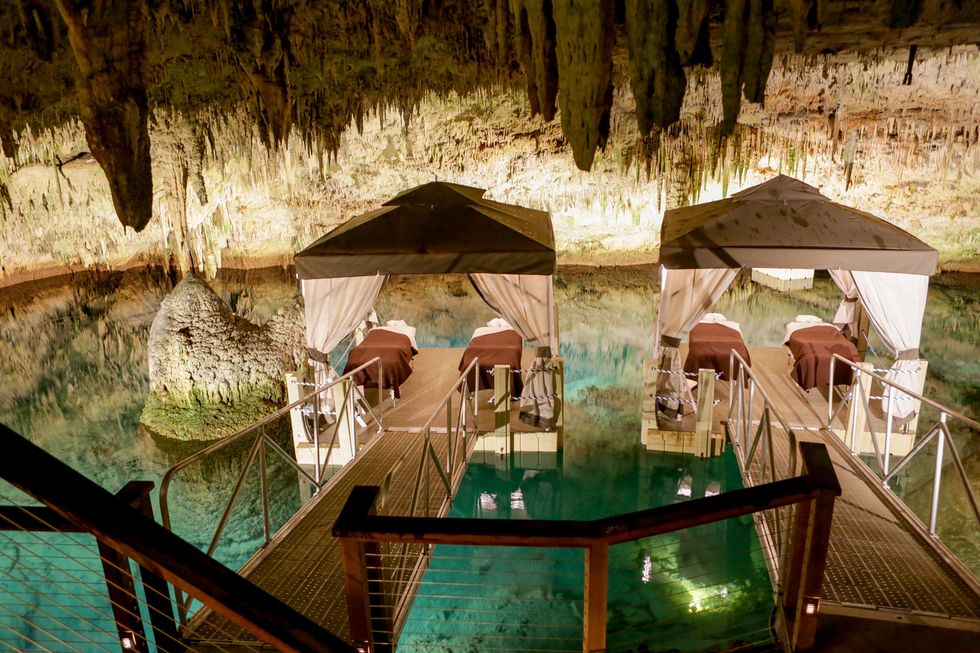 Photo: Courtesy of Bermuda Tourism Authority