Five Coveteur staffers try on the latest denim trends—and compare them to their tried-and-true favorites.
It should go without saying that we're incredibly thankful that denim and the way we wear it have gone through a radical transformation over the past several decades. Once deemed as strictly utilitarian—acceptable for little else aside from laborious industrial work—it is now an everyday staple for millions of people around the world. And as denim's popularity has grown, so have iterations of it—ones that we've embraced, retired, and then fallen in love with all over again: flared, patchwork and acid-washed, oversized, frayed, and skinny.
No matter how many washes, cuts, and silhouettes designers roll out, though, we all have our favorites. So as we pored over the latest denim trends of the season, we were compelled to try them on and compare them to the pieces we've long held dear. The setting? NYC's Rockaway Beach. The vibe? Big Little Lies meets It girl off duty. The consensus? Keep reading.
Leah Faye Cooper, Editorial Director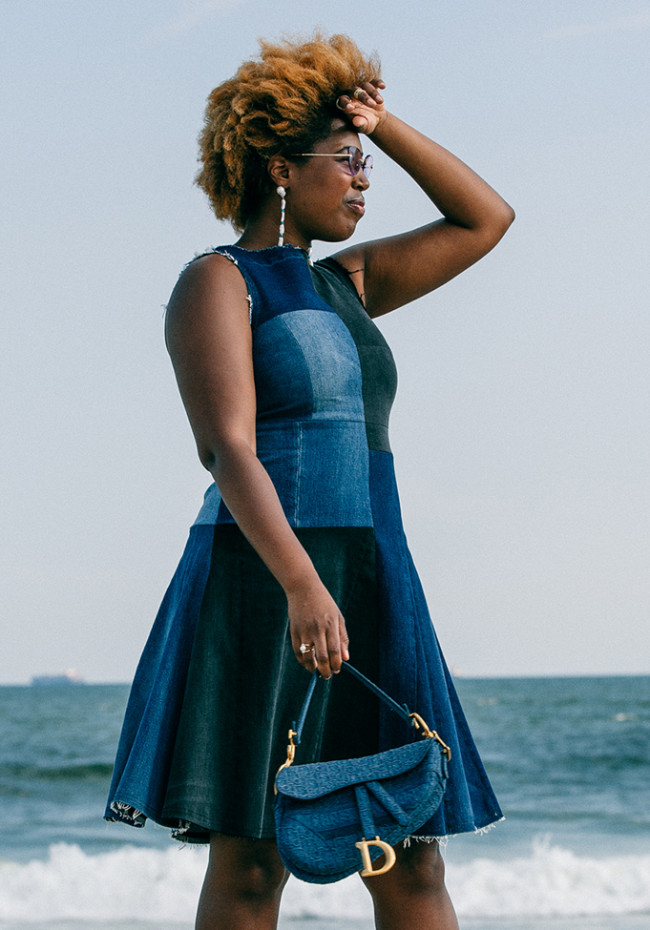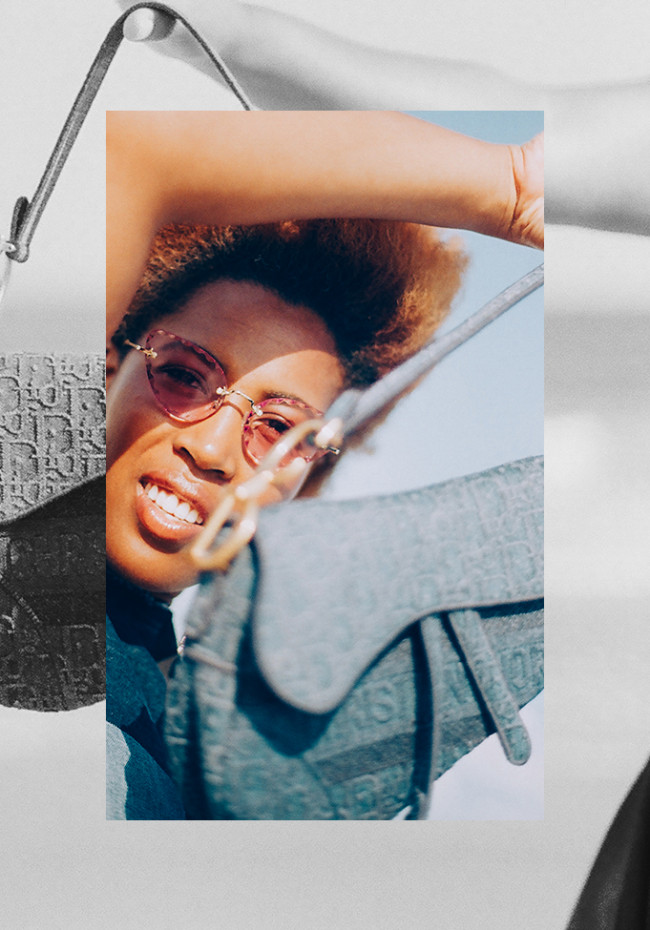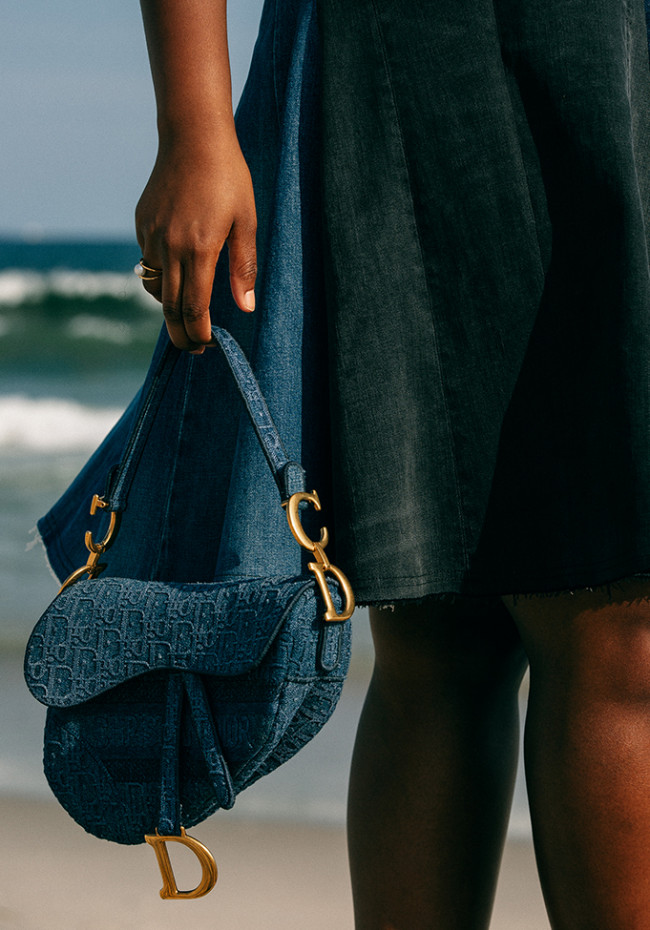 The Denim I Live In
I rarely wear jeans (I'm more of a dress and skirt person), but when I do, I love a high-waist straight leg with a bit of stretch. I've collected many denim dresses over the years that I wear a lot; I'd say how many jean jackets I own, but I fear being judged.
The Denim I Tried On
First of all, this A-line silhouette is perfection—I love a cinched waist. Also, I wear a dress with sneakers almost every day in the summer, so this styling is very on par with what I naturally gravitate towards. Do we even need to discuss the bag? A denim Dior saddle is what dreams are made of.
Alex Bair, Sales and Brand Partnerships Manager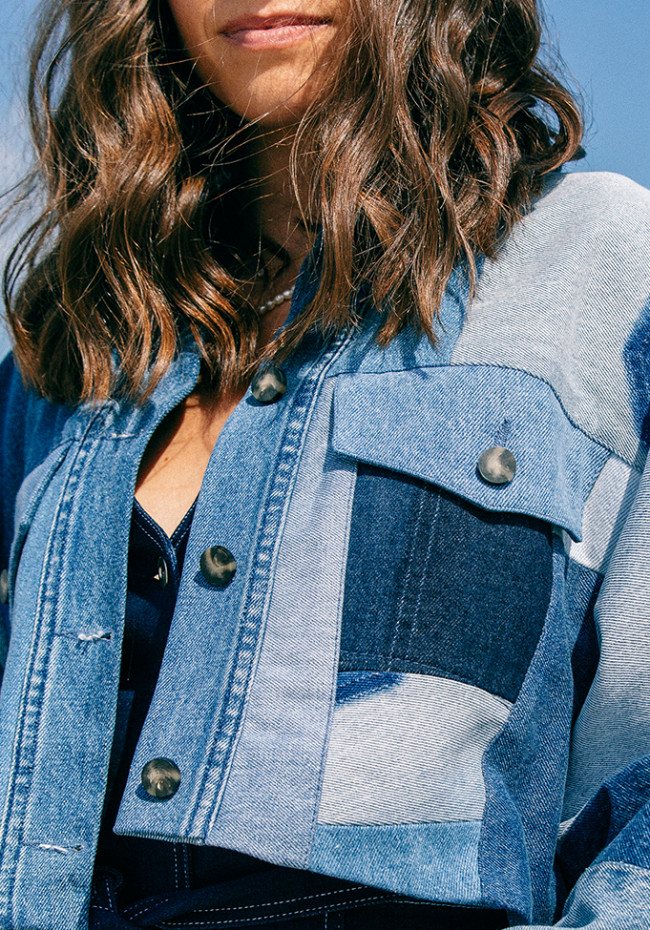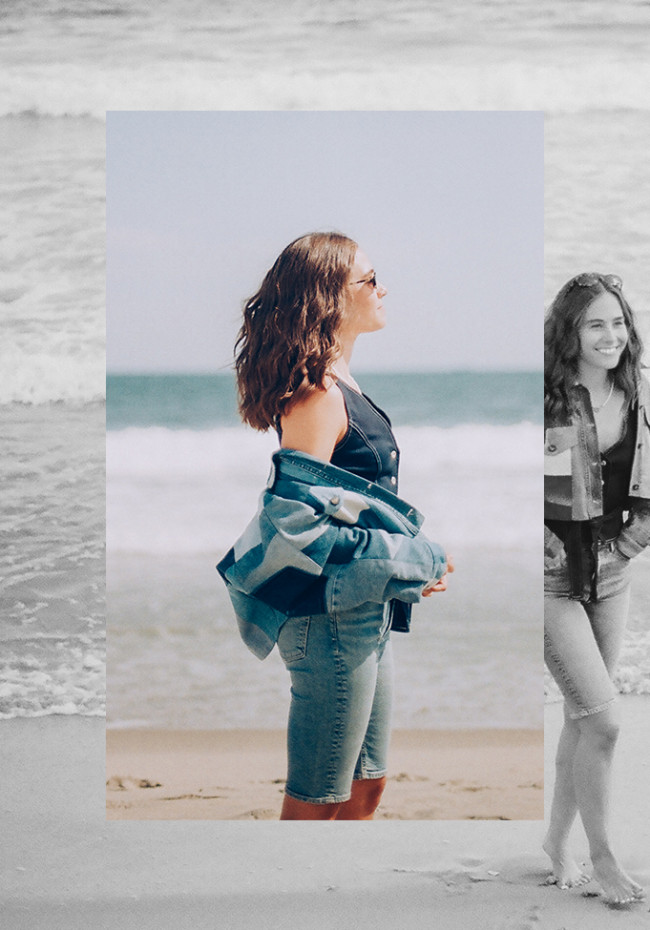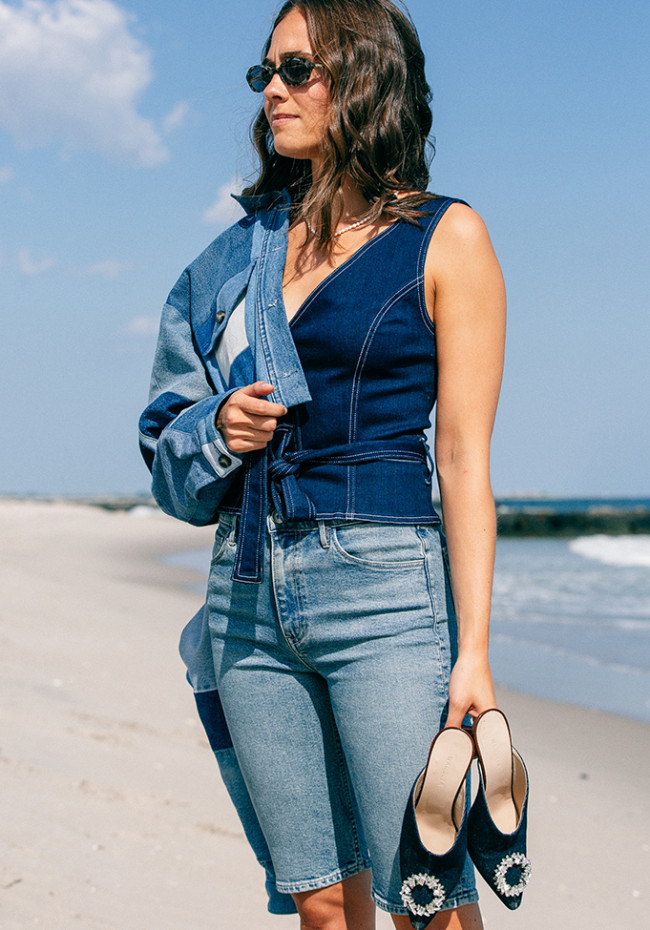 The Denim She Lives In
I probably own over 20 pairs of jeans, so I'd say I'm a huge denim girl. Currently, I'm living in a pair of AGOLDE Bermuda shorts. They're light-wash, loose-fitting, and look bomb with a pair of kitten heels.
The Denim She Tried On
I am always game for a denim-on-denim look. The fit of the shorts was insane and didn't feel constricting because of the stretch. I also loved how the oversize cropped jacket complemented the tighter fit of the other pieces. I may or may not have cried when I was forced to change out of this.
Ashley Combs, Design Director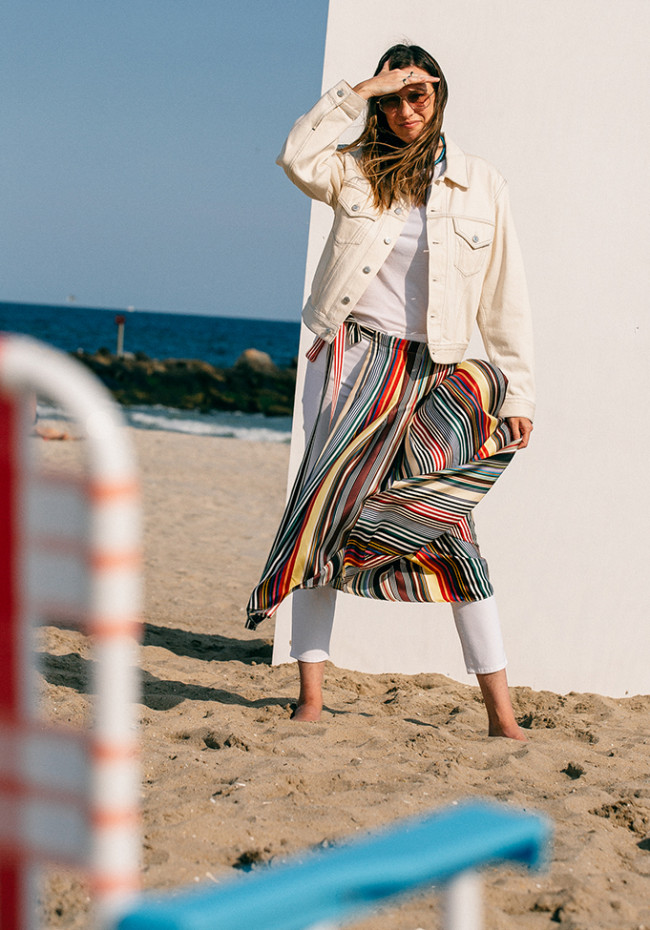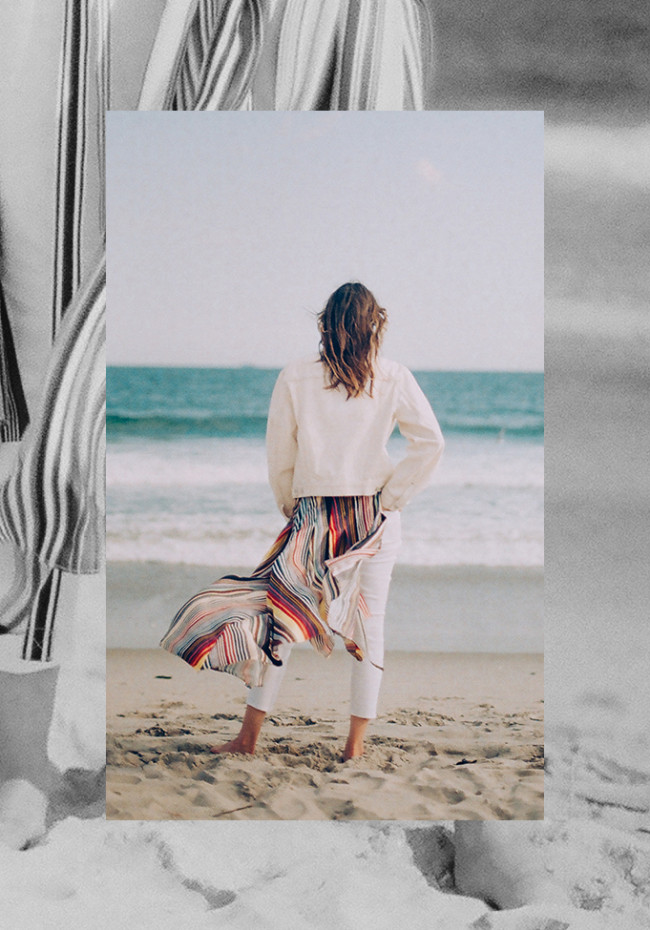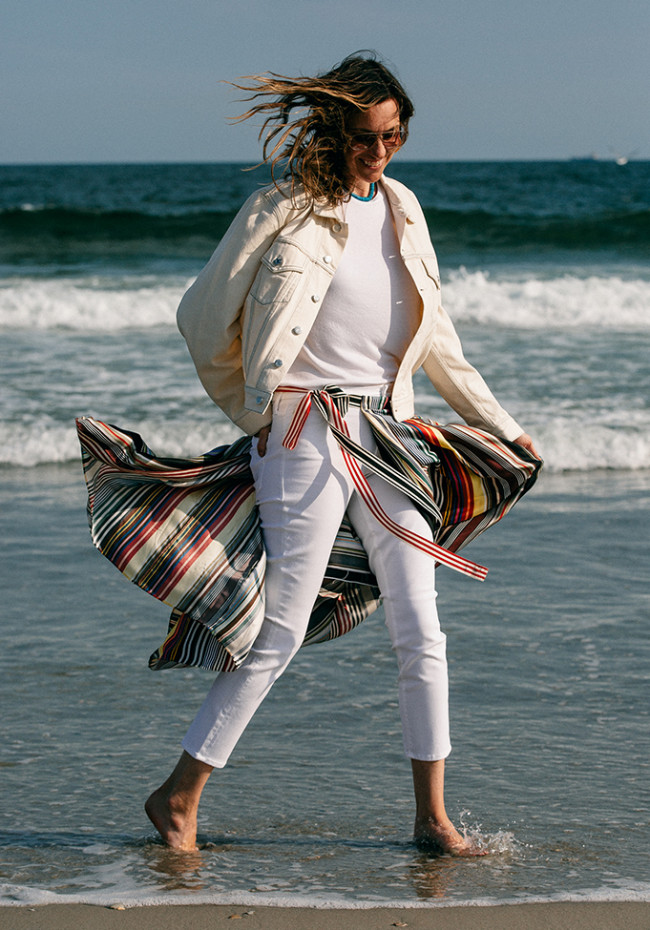 The Denim She Lives In
When I'm not wearing jeans and a white shirt, my friends are shocked—it's my uniform all year-round. My favorites this summer have been an off-white wide-leg from MOTHER and a straight-leg distressed from AGOLDE.
The Denim She Tried On
Since having a baby, my fashion choices have leaned mostly towards comfort and practicality, so I was excited to try something new. I love a white-on-white look; add a boxy jacket, and I'm right at home. The striped Monse skirt was unexpected and one of the most beautiful things I've ever worn. As we get closer to fall, this outfit has me thinking about amping up my layering game.
Ivanna Martinez-Gonzalez, Social Media Associate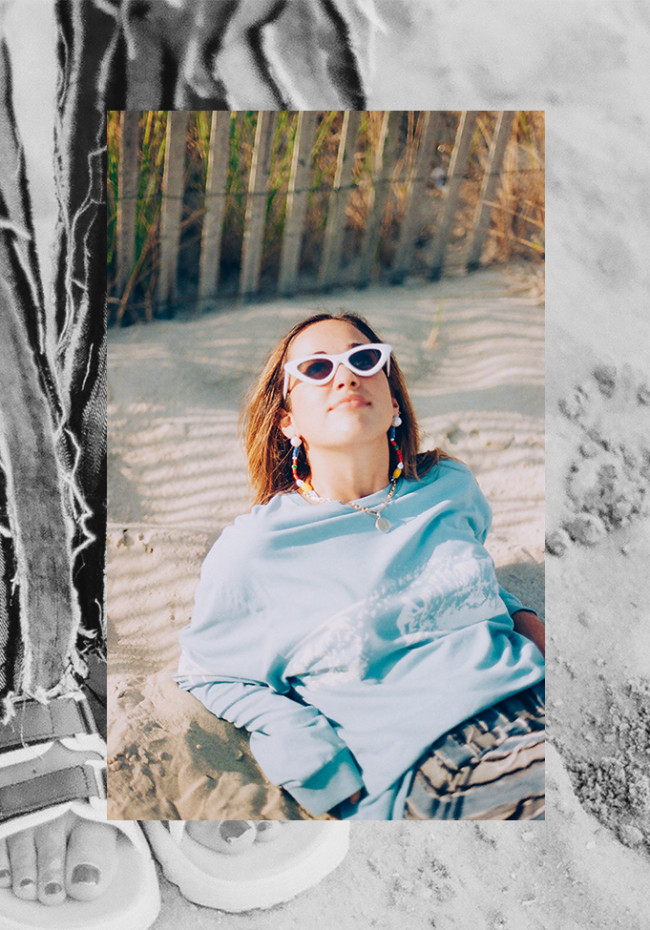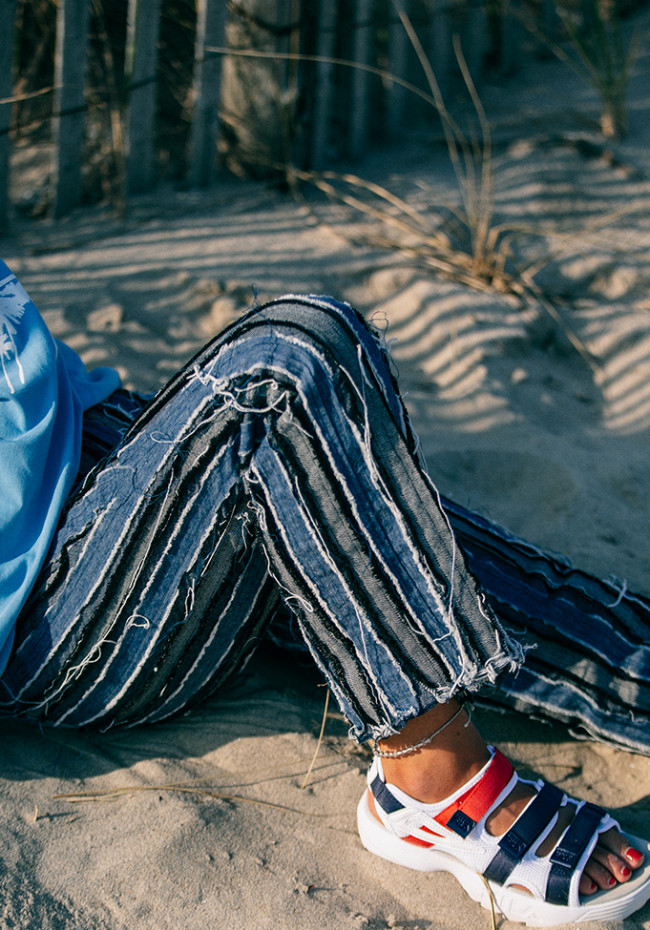 The Denim She Lives In
I'm a fan of a high-waisted super flare. I think they look good on anyone, especially if you're on the shorter and curvier side, like me. I like to wear them with boots or a good platform sandal.
The Denim She Tried On
I fell in love with this look! It reminded me of that scene in Clueless when Cher's talking about the skaters with baggy pants. I actually dress like this on the weekends—I am one with the cool hippie look.
Jordan Guskind, Director, Experiential and E-Commerce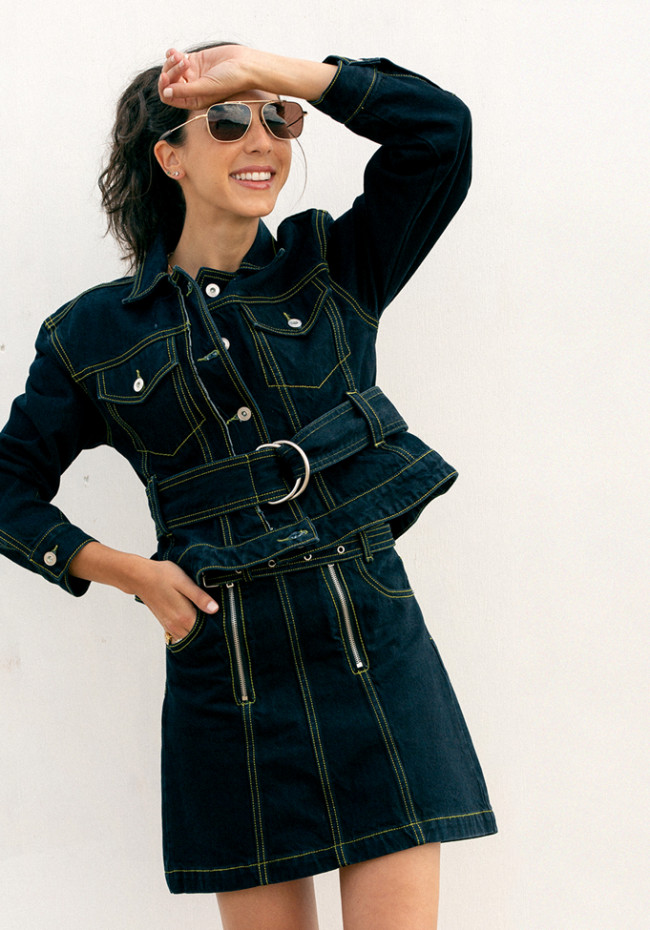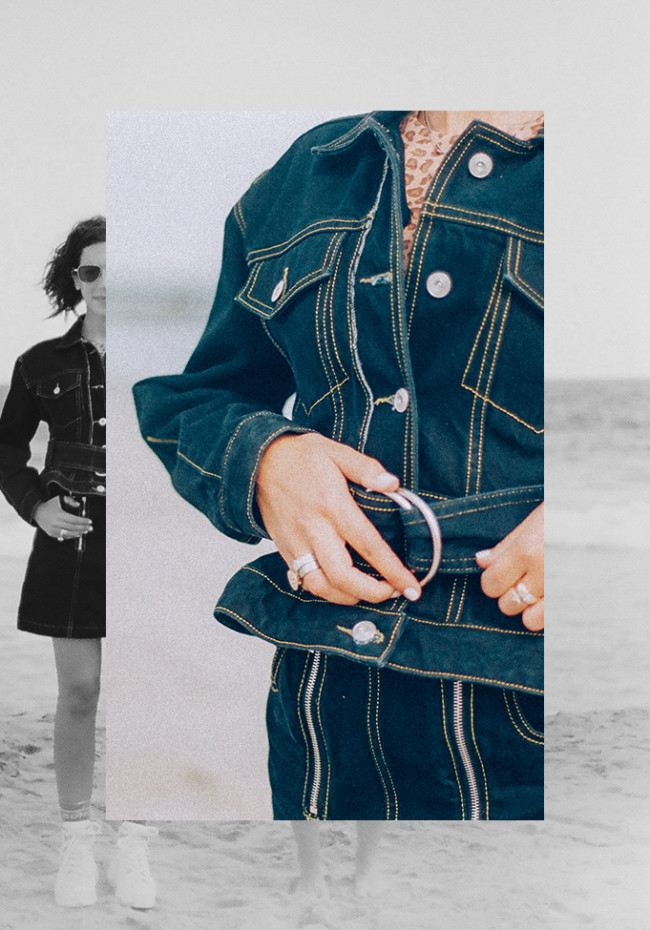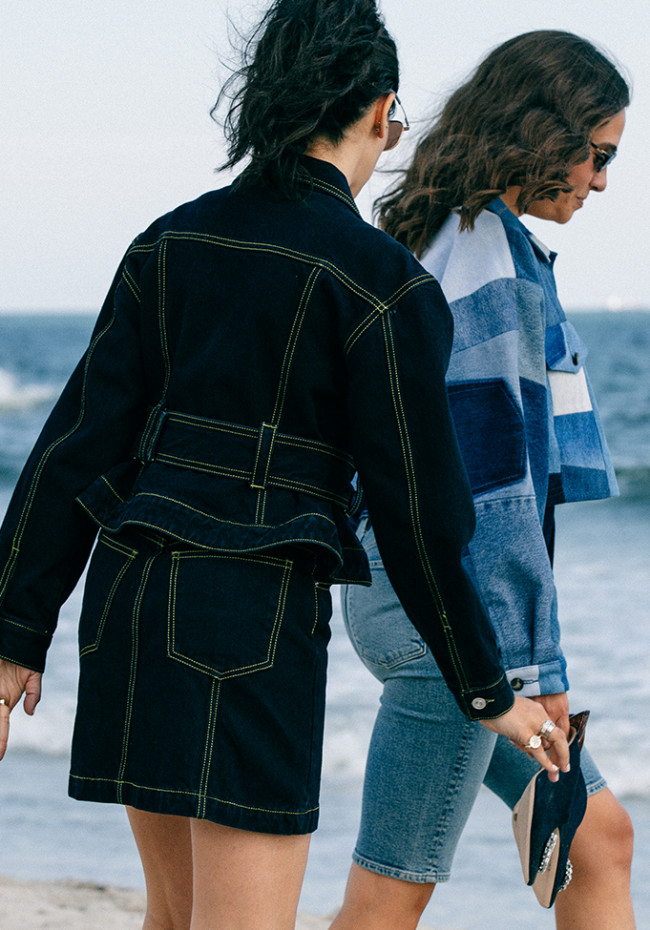 The Denim She Lives In
On any given day, whether at work or on the weekend, you'll find me in a pair of jeans. I love a skinny cut with a high waistline, and you can never go wrong with a classic denim jacket.
The Denim She Tried On
This look definitely put me outside of my comfort zone, but in the best way. I don't usually gravitate towards skirts or sneakers, but it was fun to be a little girly and give my getaway sticks some sun for the day. 10/10 I would wear head-to-toe Proenza Schouler any day.