Cocktail DIY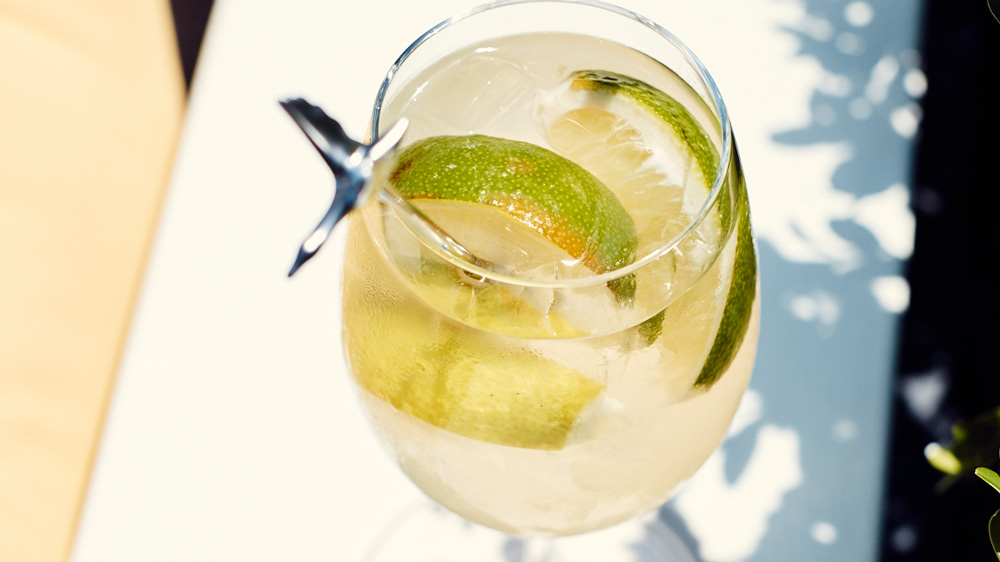 The Perfect Poolside Cocktail for Summer's Final Weekends
You'll find us at Hotel Americano sipping Le Grand Fizz.
Summer is over when you yank the umbrella-decked cocktails out of our chaise-lounge-adjacent hands. There are still four weeks to go, people! Since we're still out here enjoying the last warm-weather gatherings, it's clear that we needed to find the perfect drink for a proper seasonal send-off. Luckily our friends at the premier summer hangout, La Piscine at Hotel Americano, have created an exceptional one: Le Grand Fizz. It's refreshing and bubbly, perfect for your remaining pool parties or rooftop festivities, and best of all, it's conveniently simple to whip up. Check out the recipe below for a bit of inspiration, and be sure to make the most out of summer's final weekends!
---
LE GRAND FIZZ
---
INGREDIENTS:
1 1⁄2 parts Grey Goose Vodka
1 part St-Germain Elderflower Liqueur
1⁄2 part freshly squeezed lime (approx. half a lime)
3 wedges of fresh lime
2 parts chilled soda water
Directions:
1. Build in an oversized cabernet wine glass with lots of ice.
2. Add Grey Goose Vodka and St-Germain.
3. Squeeze fresh lime and discard.
4. Top with chilled soda water.
5. Stir and garnish with fresh lime wedges. Enjoy!
Hotel Americano is located at 518 West 27th Street, New York NY 10001