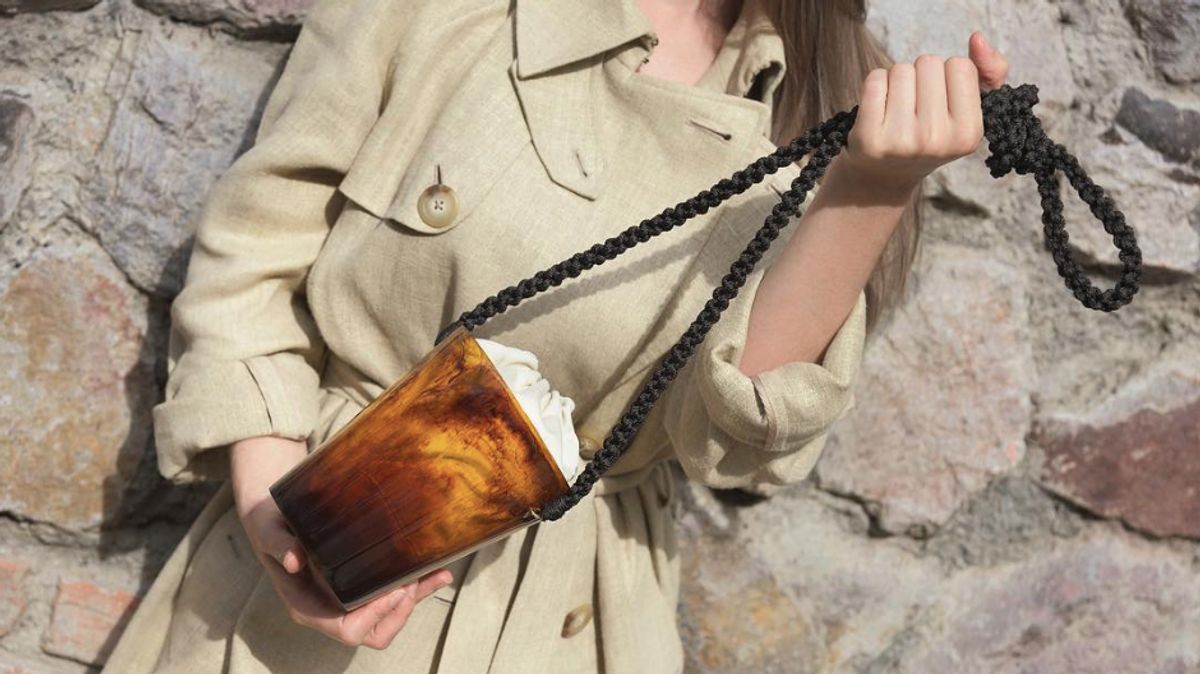 Designers
Montunas Puts Their Own Twist on the Leather-&-Acetate Bag
The cross-generational brand that takes influence from life between Costa Rica and London.
Style is often inherited, and that sentiment cannot be more true when it comes to accessories brand 
Montunas
. Sisters Amanda and Elena Hawila reinvigorated a family brand created 25 years prior in 2017. Their mom, who lived and traveled between London and Costa Rica with young kids, created a beautiful yet practical bag out of necessity. "Leather was being used everywhere at the ranch [where we lived], so the first bags were made with natural hides from the area. [Our mom's] friends really loved what she was making, so she began to start selling them casually," they tell us. "
Montunas
means 'woman from the mountains.' It comes from a nickname given to our mom as a young girl growing up on a coffee plantation in Costa Rica—she was a tomboy, always climbing trees and playing in the wild! This element of wilderness trickles down through everything we make." You can see that in the way of the rich, caramel leathers and the cloudy and nature-inspired colors of their acetate bags, which are softened with buttery, hand-painted silk handles and pouches.
"We source all our leathers from Europe and have dedicated countless hours of research into leathers that are functional, durable, and extremely high-quality. We take particular care to include vegetable tanned leather in as many designs as we can, because no chemicals are used in the tanning process, and its surface is free of any artificial finishes. We love that it's a blank canvas to collect the marks, scuffs, and stories of your travels," they say. As for the acetate, they were "inspired by Victorian tortoiseshell antiques that our mom has collected over the years. We are in the process of sourcing 100 percent recycled acetate and will be incorporating that into our supply chain for next season."
---