Tom Ford Is Launching a New Restorative Skin-Care Line
Make room on your bathroom shelf for these two new products.
Skin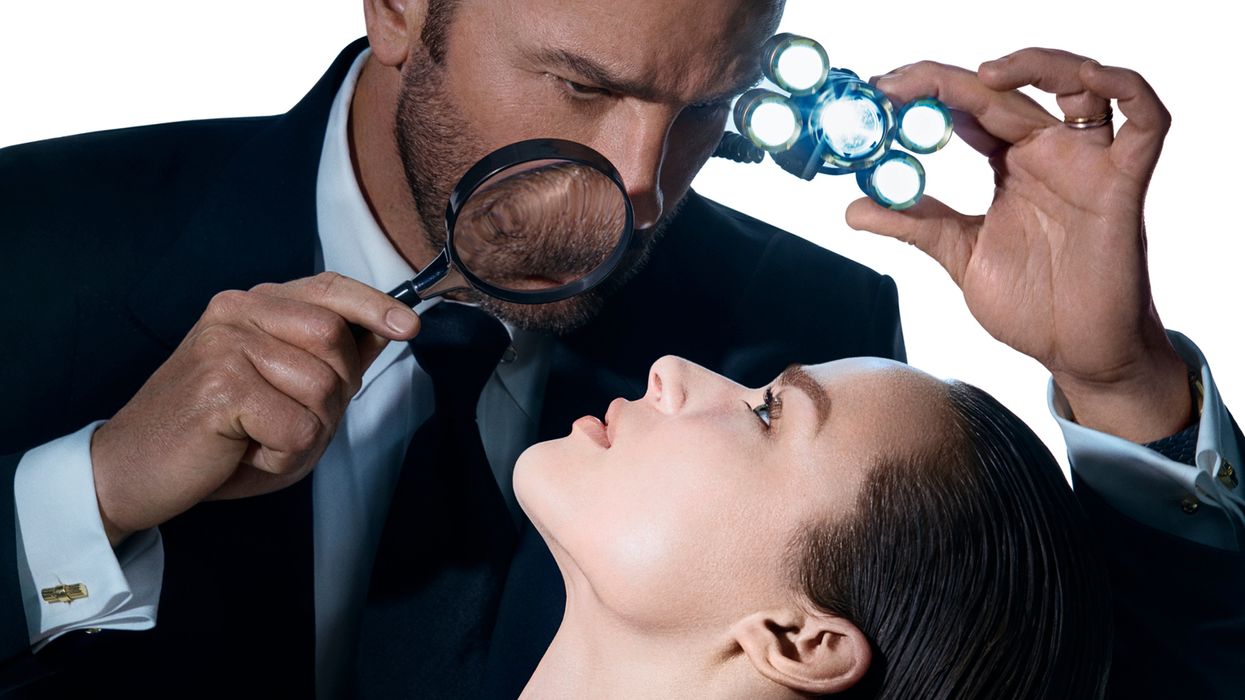 From fashion and fragrance to makeup and skin care, Tom Ford has always been synonymous with luxury. That means he demands the best in every aspect of his business, so when he couldn't find products that delivered the results he wanted for skin health and vitality, he took it upon himself to assemble a group of scientists to create them. The result is TOM FORD RESEARCH, a new gender-neutral skin-care line that focuses on science-based, restorative skin care, meaning your complexion looks toned, radiant, and well-rested. Isn't that what we all want to achieve from our beauty routines?
The line is centered on the benefits of caffeine for increasing skin's energy. Ford's team studied the topical effects of the ingredient, particularly its ability to promote the movement of sodium ions (which are found in our skin). This in turn increases skin's energy and boosts its natural hydration process. They also contain sodium hyaluronate, the salt form of
hyaluronic acid
. HA is able to hold a thousand times its weight in water, making it a hero ingredient for hydration, but sodium hyaluronate has a smaller molecular weight than hyaluronic acid, meaning it can more easily penetrate the skin. That means skin is deeply moisturized, a critical step in prolonging skin health, no matter your age.
---
There are just two products in the new line for now, with more to come in 2020: the Serum Concentrate and the Crème Concentrate. In addition to caffeine, both releases contain white porcelain cacao and gyokuro. The former is one of the world's rarest forms of cocoa and has a high concentration of polyphenol, a type of antioxidant that helps combat cell damage from pollution and stress, among other external factors. The latter is a type of Japanese green tea, which has a high percentage of theanine, an amino acid (which helps protect and nurture the skin), due to the fact that it is grown in the shade rather than sunlight.
The serum (which we apply after cleansing and before moisturizing) is formulated to help the skin retain moisture, brighten the complexion, and reduce the appearance of pores and lines. The crème concentrate is meant to follow, a restorative moisturizer that helps soften and smooth the skin, as well as provide 24-hour hydration. We can only hope that adding these two products (which retail for $350 for the serum and $450 for the crème) to our beauty routines will give us the type of luxurious glow that is worthy of Mr. Ford himself.
TOM FORD RESEARCH launches today, August 12, on
TomFord.com
and in stores, and will be available at Saks and Holt Renfrew starting August 19.
Photo: Courtesy of Tom FordWant more stories like this?
7 Sunscreens That Won't Break You Out
Everything You Want to Know about Collagen
Warning Signs Your Skin Hates Your Moisturizer