WWWRN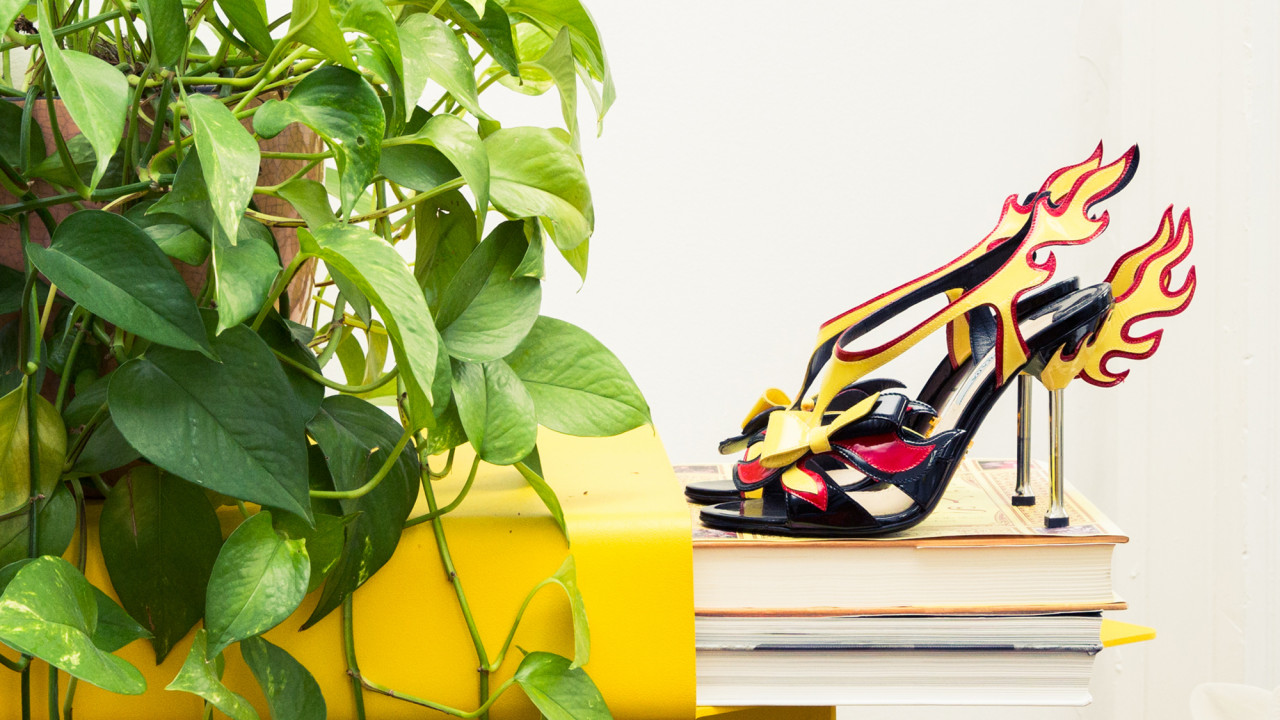 5 Outfits We're Wearing to Embrace Hot Girl Summer
She's LIVING.
The summer of 2019 will henceforth be known as the #hotgirlsummer (thank you, Megan Thee Stallion), and we have to say, we're fully invested in this movement. There's nothing wrong with dressing cute, feeling sexy, and living your best life with either a cocktail or smoothie in hand—preferably by a body of water. So, in order to make the most out of the final weeks of summer, we've assembled our ultimate hot-girl outfits, appropriate for that spur-of-the-moment trip to the beach with your friends or a backyard barbecue that lasts long into the night. This is your summer, ladies.
---
Hannah Baxter
Senior Beauty Editor
1. Rachel Comey Orata Dress: There's nothing more quintessentially summer than a crochet dress, which is why I'm currently drooling over this new Rachel Comey style. Since I'm a proud Leo and it's finally my birthday month, I think I've earned the right to splurge on this for my party. Hot girl summer, indeed.
2. Saint Laurent Lucas Leather Ankle Boots: I've been waiting for Saint Laurent to restock this style, which is similar to the men's Western shoes, and they have arrived. I feel so sexy in a mini dress with tough boots, so add to cart I shall.
3. Tohum Large Gold Puka Necklace: Summer ain't over yet, friends, so the shell jewelry trend will be staying firmly around my neck with this gold cutie.
---
Ivanna Martinez
Social Media Associate
1. Loeffler Randall Lilla Sandal: A hot girl summer must come with some "hot girl" sandals. These Lilla sandals from Loeffler are perfect for work, the beach, anywhere your summer takes you!
2. Mr. Larkin Nadine Dress: OK, let me start off by saying any Mr. Larkin dress is my ideal hot girl summer dress. But this dress in particular is calling my name! The paper lace detail at the bottom, the oversized dress, my HGS outfit wins!
3. Adriana Castro Zenu Medium Circle Bag: You thought I'd leave this outfit without a straw bag? Ha! This new one from Adriana Castro is perfect for a hot girl summer, but honestly, for a hot girl winter, spring, fall, you get it. I love that you can customize the pattern and colors, and the sizes range from small to large! Adding this to my cart now.
---
Rachel Pickus
Social Media & Affiliate Coordinator
1. Clan of Cro Mina Top: I never thought I'd say these words, but I think I just found my dream crop top…
2. Line by K Sisilia Drawcord Midi Skirt: I've long admired Karla Deras' collection for its simple yet flattering silhouettes and interchangeable separates. A personal favorite has got to be this midi skirt made complete with an adjustable drawstring for modified length. Perfect for a hot summer's day!
3. Pico Copenhagen Elly Marble Hair Claw: And here lies my no-fail, hot girl summer favorite! When the temps rise, my thick, long hair becomes my own mortal enemy. To keep things cool, I wrangle my locks into a loose French twist with a clip du jour. Currently I'm crushing hard on this marble blue one…
---
Haley Walker
Editorial Fellow
1. Eve Denim Georgette Cropped Polka Dot Top: I firmly believe that a puff-sleeve crop top is the essential silhouette if your goal is an hourglass shape. This Eve Denim top will give you powerful shoulders, decolletage a mile wide, and a teeny-tiny waist. Not to mention, say goodbye to boob sweat with a hem this high.
2. Reformation Noble Pant in Palms: Nothing says summer like a breezy gingham kick-flare. With this green pair from Reformation, I can match the grass at my picnic and stick to my summer sustainability goals.
3. Miista Taissa Neon Orange Leather Mid-Heels: I prefer a closed-toe shoe over a sandal, but the Taissa heel from Miista is the best of both worlds. I can let my toes breathe through the Creamsicle-colored wicker without exposing the fact that I haven't had a pedicure since before the Fourth of July.
---
Jacquelyn Greenfield
Editorial Production Fellow
Part of the series:
WWWRN