Food
In the Kitchen with Claire Saffitz
The Gourmet Makes star and soon-to-be cookbook author reveals test kitchen secrets and culinary must-haves.
Alec Kugler
Producer
Monique Kamargo
DP
Sam Osborn
Claire Saffitz
is something of a culinary mad scientist. Fans of her addictive
Gourmet Makes
series on
Bon Appetit
's YouTube channel already know this, but for the uninitiated, ponder the following: How exactly do you make a Cheeto? What about Pop Rocks? Or a Kit Kat bar? There's a lot of ingredients on the back of those packages that are nearly impossible to pronounce. But through a highly entertaining combo of skill and determination, Saffitz has managed to recreate all of these junk food staples and more over the past two years, elevating them from their humble processed beginnings into wonders of gastronomy.
---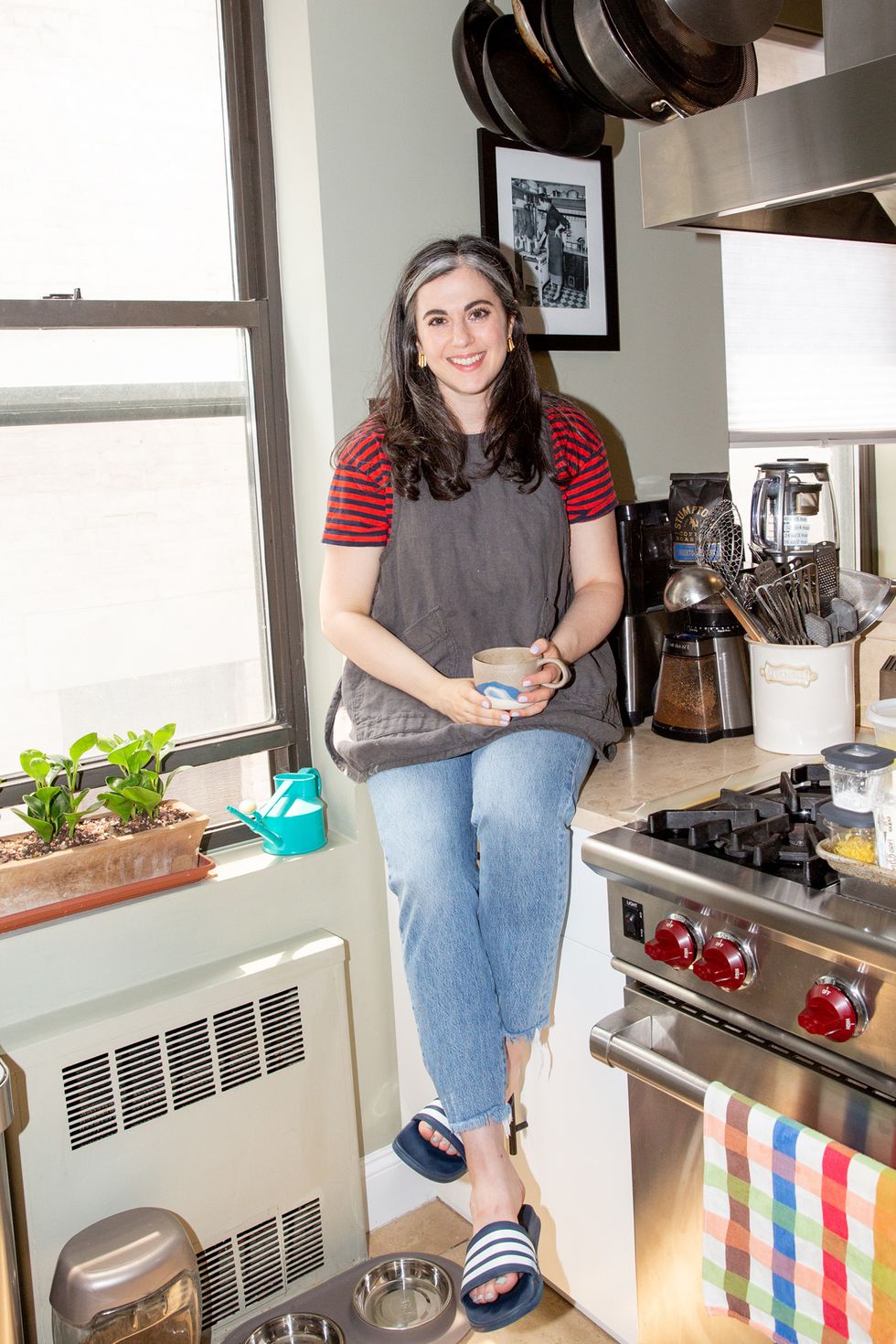 So when we found ourselves in the
Bon Appétit
chef's Manhattan kitchen, we were more than a little eager to bear witness to her process. While there was no need to dehydrate cheese that day (a necessity for cooking up many a salty snack food), she did share a trade secret for baking a stellar confetti cake. "You have to use grocery-store sprinkles," she revealed, her stand mixer whirring in the background. "Otherwise they disappear into the cake."
And since this particular cake was for her nephew's second birthday—meaning we weren't allowed a taste—Saffitz also whipped up a batch of chocolate chip cookies from her forthcoming cookbook (spoiler: they were to die for). For those of you who are eager to get your hands on a copy, you'll sadly have to wait until next year for the release, but in the interim, we gathered a few of her tips and tricks for making your own
gourmet treats
, plus her picks for the best pizza and date-night spot in NYC, as well as some behind-the-scenes secrets from the test kitchen. Check it out in the video above.