We Want to Fill Our Closets with Retrofête
The brand elevating party dressing is our latest obsession.
Designers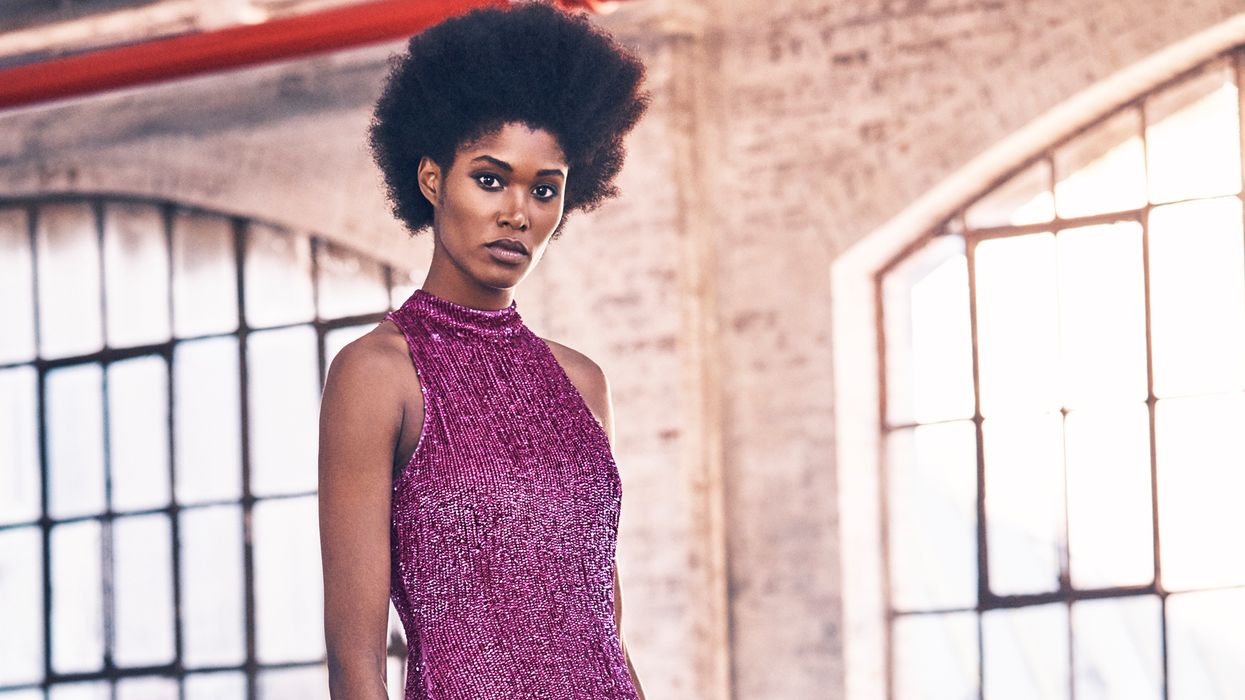 There are party dresses, and then there are
Retrofête
dresses. And the latter, according to fashion editors, celebs, and anyone who subscribes to a
more is more
mantra, are the ones elevating party dressing, one sequin mini at a time.
Founded by husband-and-husband duo Ohad Seroya and Aviad Klin, Retrofête is marked by beaded embellishments, swingy silhouettes, and pieces reminiscent of the Sudio 54 era: fun, alluring, best when worn twirling under a disco ball.
---
"At 16, I started in retail, so I always knew [fashion] was the market I wanted to be in," says Seroya, who, like Klin, was born and raised in Israel. "The company I worked for offered me the opportunity to be a buyer, and from there I worked my way into showroom management. Working for a showroom helped me realize I had so many more ideas I wanted to share with the world
—
ultimately inspiring me to manage my own business."
Klin's foray into fashion was much less linear. "Believe it or not, I actually started out as an engineer," he says, adding that he later worked in finance. "Because I was with Ohad, I was always involved in some way in his personal business ventures. When I graduated with my MBA, I decided to start working with him on private labels and other projects. Naturally, we ended up building a business together."
Having helped numerous brands grow, they had a keen sense of what the market was missing. Additional inspiration came from their personal vintage archive, which included bygone '70s and '80s sequin pieces. "This was our chance to bring these time periods back into fashion, create beautiful patterns with sequins, and expand and develop all of the research we had collected over the years," Klin says. The label's name is a mix of that vintage inspiration,
retro
, and the French work for party,
fête
.
"We take pride in the hard work our team puts into perfecting each look," Seroya says. "Most of our sequin styles are hand sewn in India, our denim and velvet is done in Italy, and silks and lamé are produced in China." That attention to detail, which is evident in every piece, helped Retrofête garner fans immediately upon launching in 2018, before the range was even in stores or online.
"Gwyneth Paltrow wore our
Grace Dress
in Bronze to the
Avengers
Premiere," Klin says. "It was unreal for us. We were a new brand just starting out, and here was someone famous, a movie and fashion icon, wearing our piece! Later in the year, J.Lo, the queen, wore our
Gabrielle Robe
for her birthday. That was a big moment for us, too. It's been exciting to see the people we love, love the work we do."
Currently, Seroya and Klin are working to expand Retrofête's denim, silk, and lamé styles, and the brand is in talks with Harrod's for a holiday pop-up. "We hope to work our way up to hosting a runway show," Seroya says, with Klin adding one more goal: "Getting a style on Ariana Grande!"
Click through to shop our favorite Retrofête styles: