We Tried It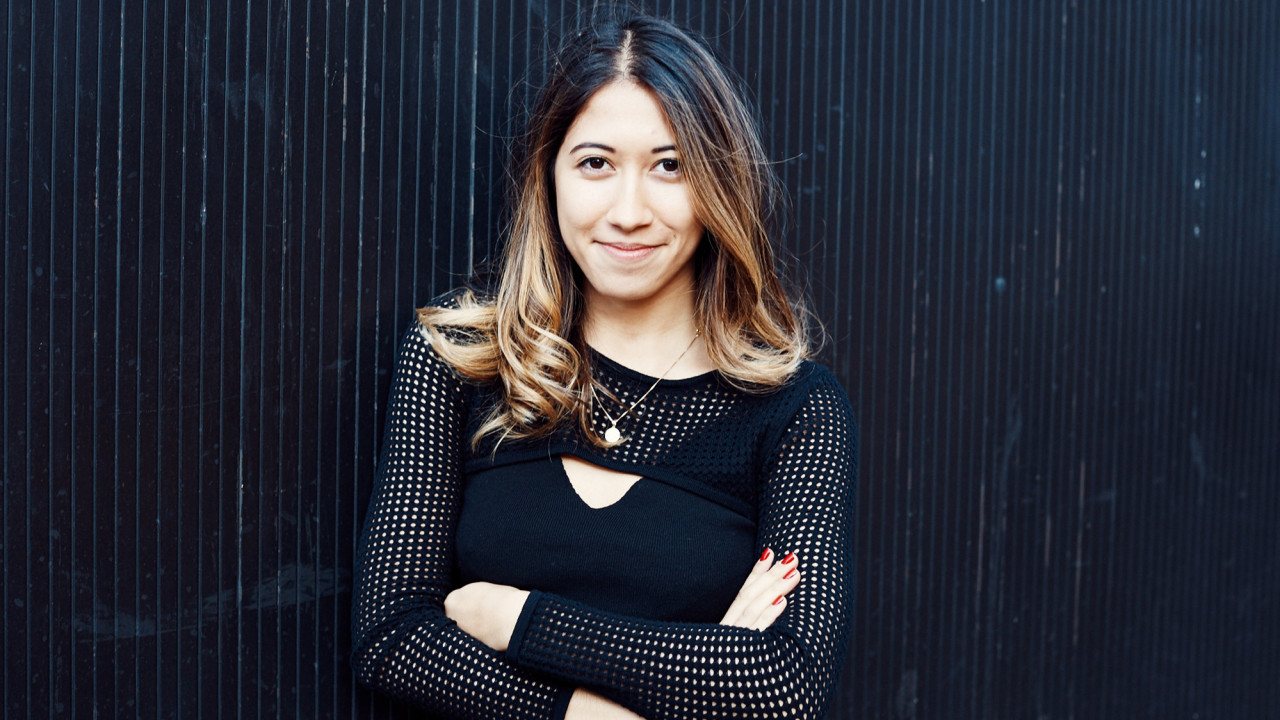 I Tried a Fractional Laser Treatment for My Acne Scars
Putting Clear + Brilliant to the test.
As a person who has struggled with acne for what feels like my whole life, the topic of laser treatments is not completely new. I underwent my first laser treatment in high school to target my acne and prevent future breakouts. I won't dive into the details, but let's just say I was convinced it would be my last experience with lasers. While I have my breakouts under better control now, there is still a lot of work to be done to minimize the scarring that my previous cystic blemishes so kindly left behind.
After casually bringing up my skin concerns at Cov HQ, our senior beauty editor, Hannah, recommended I look into Clear + Brilliant, a treatment that uses fractional laser technology to address textural changes related to acne scarring, sun-related hyperpigmentation, fine lines, and more. Having never heard of this treatment before, I questioned if Fraxel was a better solution, but realized that the laser (which comes in both ablative and non-ablative varieties) is far too intense for my 24-year-old skin. In fact, Clear + Brilliant is commonly referred to as "baby Fraxel," since it uses similar technology but with significantly less intensity and recovery time (we're talking three days versus three weeks). So, as one does when Hannah recommends something, I decided to give it a go and scheduled an appointment at Laser Away's Upper East Side location.
Upon arrival I was told the session would only take an hour. Twenty to thirty minutes of this time is to allow your topical numbing cream to kick in prior to any lasering. My clinician suggested we use the Original hand piece on my skin, which uses a non-ablative 1,440 nanometer wavelength to heat up the targeted tissue (rather than destroying it the way an ablative Fraxel laser would). The overall process then stimulates the body's collagen production to fill in unwanted depressions in the skin, like fine lines, wrinkles, or—as in my case—acne scars.
My clinician warned me that my skin might start to feel very hot and tingly during the procedure, so she prepped me with a handheld fan and a stress ball. Then we dove into the treatment, which took an additional 30 minutes. As she moved the hand piece slowly around my face, the laser felt like an unpleasant prickling sensation, especially on my jawline and either side of my forehead. If you are more susceptible to pain, I recommend letting the numbing cream sit for closer to thirty or forty minutes if possible.
Once it was all over, my clinician applied a hydrating face mask to help cool my skin down from the heat. Next, she slathered my skin in aloe, Vaseline, and SPF 50 aplenty (this order of application is important). My face felt tingly and hot, but I was definitely not as red as I thought I would be. I also had to avoid sun exposure and only use Dove soap, Vaseline, cortisone cream, and SPF 50 for the next three to four days—not my ideal skin-care regimen.
Needless to say, my skin was extremely shiny over the next few days due to all the petroleum jelly, and by day three my skin began to feel like sandpaper. While this is normal and you are technically able to apply makeup after 24 hours, I decided to avoid it altogether to allow the treatment to fully work its magic.
By day five, the sandpaper texture was still in full effect, but I noticed the size of my pores around my nose had dramatically minimized and my cheeks felt very smooth. Unfortunately, I also began to experience multiple breakouts around this time. While I did have a mini panic attack about this at first, it's important to remember that the treatment can bring dormant acne to the surface. Don't worry—these breakouts will typically heal on their own and would have occurred anyway regardless of the laser treatment.
Three weeks later my acne scars are in a similar state as they were pre-treatment, but my skin feels tighter, brighter, and more even overall. If you're thinking about trying the treatment for yourself, I recommend getting your acne under control prior to the procedure, and keep in mind that you'll likely need multiple treatments in order to achieve optimal results. But as with any skin treatment, it's important to be patient with your healing process and remember that acne scarring does not heal overnight. And while my scars may not have drastically improved on the first go, I would still recommend Clear + Brilliant to those looking to improve skin texture, tone, pore size, and fine lines. Trust me, your skin will thank you later.
Want more stories like this?
Dermatologist's Tips on How to Treat Acne Scars
5 Laser Treatments You Should Know
I Tried a $1,400 Beauty Sandwich