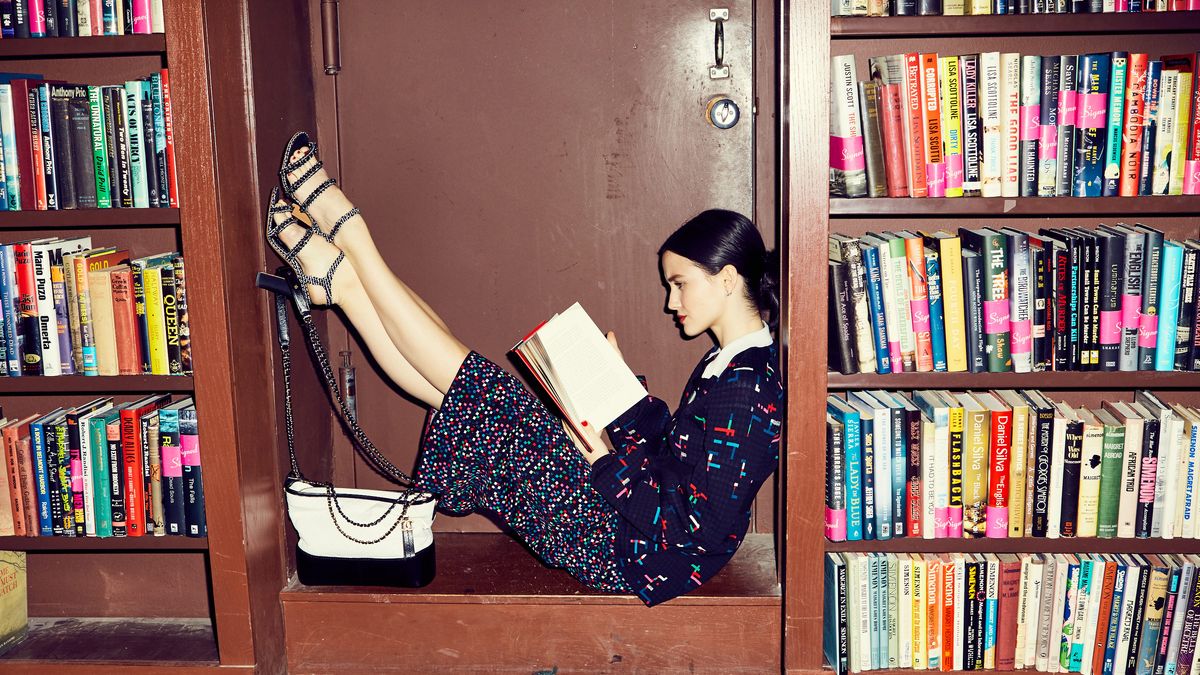 Living
Entertainment with a side of learning.
Here's a disclaimer right off the bat: All but one of these books are not of the
"
how-to
"
genre, nor are they even really about business at all. Instead, these are all memoirs written by successful, interesting, and
creative people
about their lives—their work (of course), but also their relationships, dreams, failures, and successes. In other words, these books won't explicitly tell you how to
make a million
bucks or, for that matter, really
how
to do anything. As with any life, they are a collection of experiences—and they're entertaining, amusing, heartfelt, mostly triumphant. And, again, as with any life, there's a whole lot to learn from them, especially (and unexpectedly) when it comes to business.
---
This is the memoir to end all memoirs and should be read whether you're interested in lessons learned or not. Patti Smith is probably the last person to call herself business-savvy, but her perseverance and devotion to her craft and art (which, first and foremost, was always writing, not music) is something any entrepreneur should take a page from. Her openness to new experiences and her ability to see beyond all glamour and sparkle are another ~major key~ (as they say).
We're kind of breaking our own rule here, because, to be fair, this memoir really centers around the founding and development of a business. But
when you founded Nike
, as Phil Knight did, how could that not be the case? Honestly, this book should be at the top of every entrepreneur and would-be entrepreneur's reading list—there are a million and one lessons to be unpacked. But among the most important is that you have to have an undying faith in the product you're selling (whether it's as ephemeral as a love of sports or as physical as a sneaker). Another: that one founder or leader doesn't have to do everything, but rather filling in the blanks and relying on people who want the same as you yields a far more powerful result.
The phrase
"
colorful life
"
was conceived for people like Joan Juliet Buck. The child of an eccentric film producer, the lifelong best friend of Anjelica Huston, the former editor-in-chief of French
Vogue
, all of which came to a head with an epic and very public fall from grace following a worshipful profile about President Assad's wife just months before the start of the Syrian civil war… There's a lot to talk about. As the title suggests, however, what becomes clear is that appearances are meaningless and that failure often exposes the real path to success.
On the face of it, Robbie Robertson's memoir is about music and the life of a rock star. That said, the lead singer of The Band had no regular rock-star life (if there even is such a thing), and before becoming world-famous in his own right, he led the bands for Ronnie Hawkins and Bob Dylan. There are lessons in patience, learning one's craft from the masters
...
and also, in perhaps the greatest retirement party of all time—The Last Waltz—knowing when it's time for things to come to an end and when it's time to say goodbye.
Jen Agg is a Toronto restaurateur who began opening trendy, food-forward restaurants, leading to a city-wide renaissance when it comes to eating out and the culture surrounding it. She's a big reason why you might hear about Toronto's food scene now. Along with watching over some of the city's best restaurants, however, she's earned a fiery reputation for calling out everyone from customers to service providers on Twitter. If anything, her book is a bald portrayal of what it's like to be a woman in an industry dominated by male egos and why bruising those egos is all in a day's work.
Want more stories like this?
The 7 Most Inspiring Accounts on Instagram
This Is the Best Career Advice We've Ever Gotten
How to Quit Your Job and Do That Thing You Love