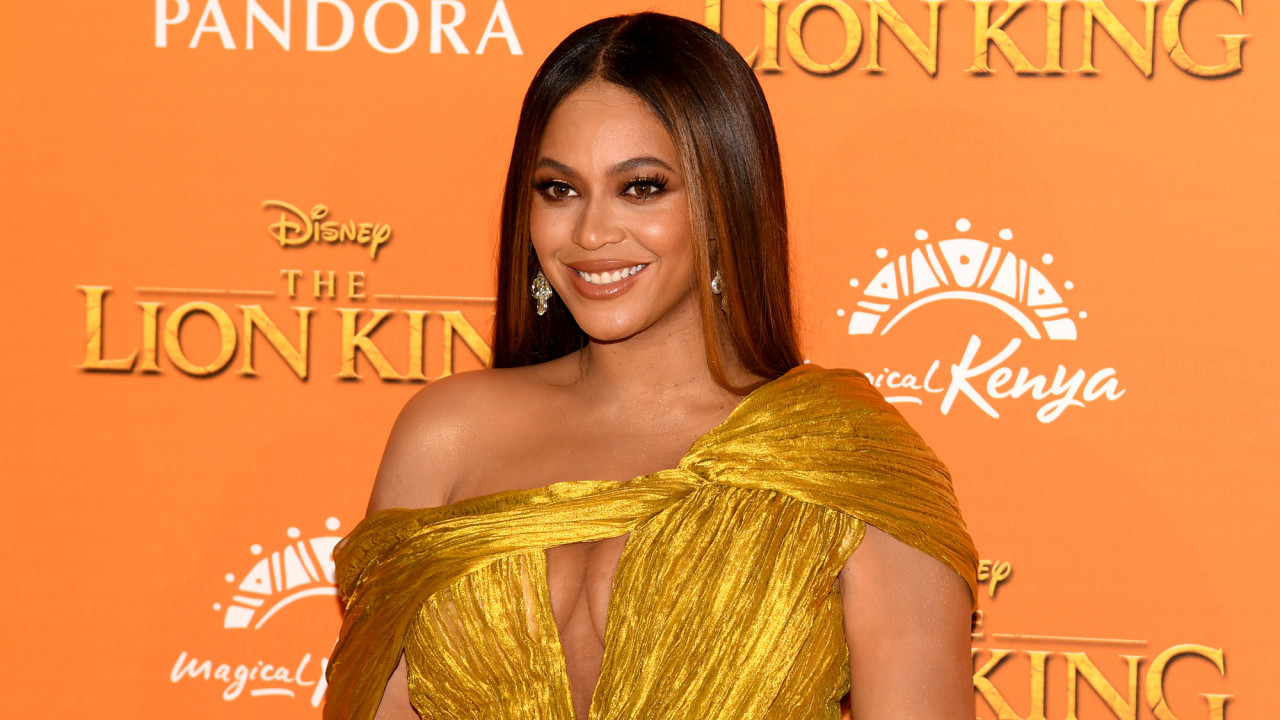 Beyoncé's "Spirit" Video Is a Gift to the World
And everything else we can't stop talking about this week.
This week on Open Tabs—an assortment of links we have on our open tabs for the week—we're giving you a peek into our own internet habits and the stories and themes we can't seem to stop talking about, like Beyoncé's "Spirit" music video, self-driving cars and the women who engineered them, Lady Gaga's makeup line, and much, much more.
1. Trump's Call to Make Moon Landing Great Again, Explained (via Vox)
This week marks 50 years since the Apollo moon landing. Trump tweeted that he is updating his budget to include an additional $1.6 billion to "return to space in a BIG WAY!" But why? If the grandiose 2024 plan to return to the moon comes to fruition, it could be during a second term of the Trump administration. Is there any flex more Trumpian than billion-dollar rocket ships and Americans on the moon?
2. Lady Gaga's Not-Yet-Released Makeup Line was a Prime Day Bestseller (via Byrdie)
Though the products won't be shipped until the September 17 release date, Gaga's glittery, multi-purpose makeup products were a Prime Day bestseller. The decision to launch Haus Laboratories on Amazon means that more consumers will have access to the product worldwide than they would through any other retailer. Gaga hopes that Haus users will find a confident "superhero" persona within themselves, just as Stepahnie Germonatta did when she became Lady Gaga.
3. Women Are Behind the Wheel of Uber's Self-Driving Car Development (via Marie Claire)
A team of women led by ATG's chief scientist, Raquel Uratsun, are making the futuristic fantasy of self-driving cars a reality at Uber. The program hopes to reduce collisions (94 percent of which are caused by driver error) and reduce the number of cars on the road and in parking structures. However, since safety is Uratsun's first concern, she is in no rush to see cars drive the streets by themselves. She does, however, hope that her team's efforts will encourage women in AI.
4. Dr. Leana Wen Departs from Her Role as President of Planned Parenthood (via Elle)
Dr. Wen announced on Twitter that the PPFA Board "ended her employment in a secret meeting" due to philosophical differences on the company's future. The decision came at a tumultuous time for women's healthcare in the United States: As of this week, family-planning clinics that receive taxpayer funding will no longer be able to provide abortion referrals.
5. Beyoncé's "Spirit" Music Video Features Fashion from Across the Globe (via Vogue)
Beyoncé calls The Lion King: The Gift, a soundtrack she is executive-producing for the new live-action movie, her "gift to Africa." There is no doubt that the music video for the first single, "Spirit," pays homage to the natural beauty of the African landscape, but also to the diverse group of musicians and designers she calls on to deliver her message. Perhaps more than a gift to Africa, The Gift is a celebration of global culture and natural magnificence.
Photo: Getty