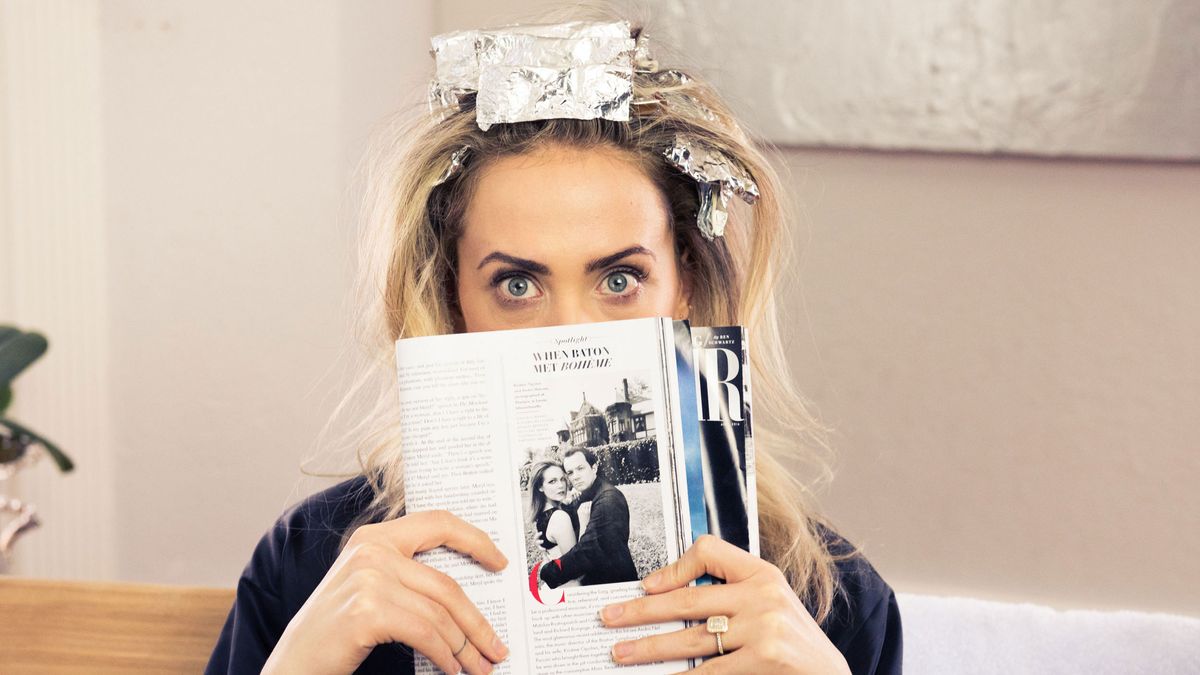 Skin
Do they stack up to the hype?
From the moment that long-awaited ring slips onto your finger, the endless parade of wedding-planning tasks commences. Like, say, the guest list (will you invite your SO's loquacious Trump-loving cousin twice-removed?), the venue, the search for the elusive non-cheesy photographer (
just say no to matching outfits
), the 
DRESS
 (!!!)—it goes on and on. Then there are the beauty treatments. We're not talking extreme face-changing procedures or deprivating cleanses (seriously, guys, it's never worth it!), but more of the non-invasive, non-permanent ones that leave you looking like your best self (the key here: still looking like
you
, just glowier).
But what
are
the most popular pre-wedding treatments? According to
RealSelf
, botox, CoolSculpting, Invisalign, Juvederm, and Restylane top the list. Are they worth it? We investigate.
---
Top 5 Pre-Wedding Beauty Treatments
The non-invasive treatments most popular among brides-to-be:
Botox 14.8%
CoolSculpting 8.4%
Invisalign 8.0%
Juvederm 7.22%
Restylane 4.0%
*Based on percentage of total reviews that mention "wedding" or "getting married."
What it's good for:
Fine lines and wrinkles.
How long it lasts:
Three to five months before wearing off.
"Botox relaxes the facial muscles that fold the skin [which causes] wrinkles. For a patient who has never had Botox before, I generally do not recommend trying it for the first time before a wedding. I
'
d like to treat the patient first, make sure that she is happy with how she looks, and then re-treat a few weeks before the wedding. While Botox is an outstanding treatment, it does slightly change your appearance, especially when you smile, so I always want to make sure that the bride knows exactly how she will look on her big day," explains dermatologist 
Dr. Joshua Zeichner
.
The Treatment: COOLSCULPTING
What it's good for:
Toning.
When to start:
Six to twelve months prior.
"CoolSculpting is one [of] the best options for non-surgical fat reduction. The results do not really compare to liposuction. Liposuction can deliver dramatic results after one treatment, whereas CoolSculpting can only deliver a 20
-
30 percent reduction in fat and may require multiple treatments to reach a patient's goal. CoolSculpting is great for patients who only need a small reduction in fat or who are averse to more invasive procedures," says dermatologist
Dr. William Groff
.
The Treatment: INVISALIGN
What it's good for:
Straightening teeth.
When to start:
Four to 18 months prior.
"Invisalign is one of the most popular procedures before weddings. Brides who have been thinking about Invisalign for some time tend to come in and start treatment once they get engaged. What better time to have straight teeth? This is super popular in combination with whitening right before the wedding. Invisalign attracts a lot of brides because it
'
s fairly easy and yields maximum results," says dentist 
Dr. Victoria Veytsman
.
The Treatment: JUVEDERM & RESTYLANE
What it's good for:
Plump lips, smile lines, under-eyes.
How long it lasts:
Nine to 12 months.
"Fillers are very popular to restore lost volume to the face. We can enhance cheeks, address under-eye hollows, and plump lips. Because of the risk of bruising and swelling, fillers should be given at least a few weeks before the wedding day," says dermatologist
Dr. Joshua Zeichner
.