We Tried It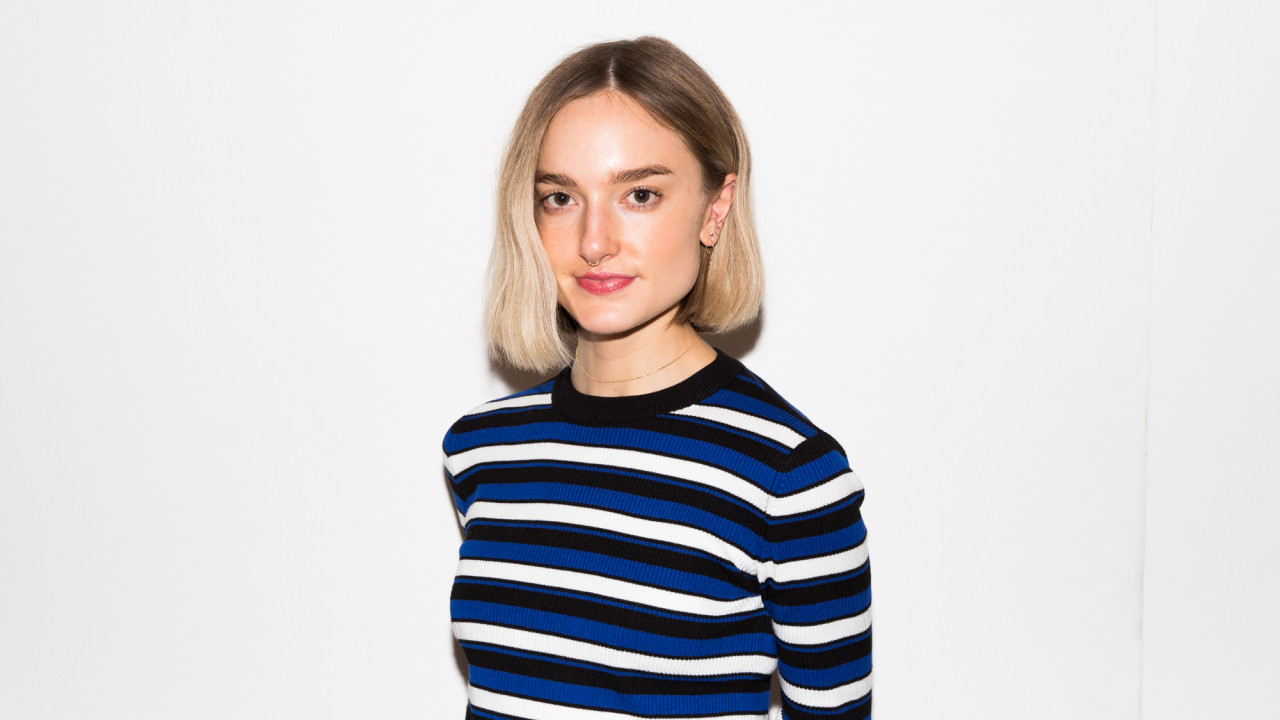 I Tried a $1,400 Beauty Sandwich
Was it worth the price tag?
There's no shortage of wild treatments in the world of skin care (case in point: the vampire facial), but when I got wind that someone was offering a beauty sandwich for $1,400, I knew I had to try it. What is a beauty sandwich, you ask? Well, it doesn't look like your typical BLT, that's for sure. Iván Pol is the mastermind behind the celebrity-favorite treatment, and the facialist and dermatology veteran was more than willing to demonstrate it on my extremely lucky face two weeks ago.
Although he is based in south Florida, Pol often travels to either coast to prep his clientele—Diane von Furstenberg and the Olsen twins are among them. This time he was working out of his new home away from home, the Cornelia Spa at the Surrey Hotel in Manhattan. "I wanted a natural alternative to Botox and fillers that would also give a long-term effect," he explained when I met him for my treatment. "I saw women that were 28-35, and they would say, 'I'm seeing the first signs of aging, but I don't want all these [other options]." Since I count myself among that group, I was curious to see if this could deliver a similar effect to my Botox injections.
His solution is the patented Beauty Sandwich, a three-pronged approach to anti-aging that stacks different types of radio frequency to plump, strengthen, and firm the skin. He explained that although patients can see immediate results, the bulk of the benefits will be visible in the next 20-25 days. The reason for that is the thermal heat escaping the skin tissue, which will cause your fibroblasts to recruit collagen and elastin. It also helps to strengthen your facial muscles—muscle weakness tends to come into play around 30, but can start as young as 27, and is a major cause of general skin aging. In terms of my skin-care concerns, I wanted sculpting, brightening, and a reduction in fine lines around my forehead, as well as a softening of my nasolabial folds. Thirty is looming large, y'all.
To start, Pol cleansed my skin and applied a conductive gel to every nook and cranny of my face. The machine—which is roughly the height of a small laptop—has an extendable arm to conduct the radio frequency through the epidermis down to the dermis. And although I was psyched to try out the $1,400 Tour de Force treatment, he explained that it wasn't necessary for my relatively young skin (say that again, but slower). The signature treatment is by no means cheap at a cool $850, but as Pol swiped the wand back and forth across my cheeks, forehead, and jawline—the waves of energy painlessly repairing my cells—I considered how much more relaxing this was than my usual twice-yearly Botox.
About 40 minutes later, Pol declared my sandwich complete, and after a thin layer of Shiffa Emerald Clarifying Face Oil and a promise to stay out of the sun, I was out the door. Everything from the structure of my smile (for which we stop using the muscles along our cheekbones in our twenties, creating deeper lines around the mouth) to the prominence of my jaw seemed sharper and more gleaming. My normally puffy cheeks and eyes looked sculpted and healthy, as if I had never even glanced at a piece of sushi. If I had to describe it in a word, I would say I looked tight.
Two weeks later, I'm still battling puffiness, but mostly due to extenuating circumstances like airplane travel and wine. My bone structure still feels exaggerated in a good way, like I'm always lit with a camera flash. If my budget allowed, I would definitely incorporate this into my beauty routine, especially for big events (Nina Dobrev swears by a sandwich before the red carpet), but considering the cost of other treatments I enjoy, like lip fillers, it's not such a reach as it may seem if I were to swap one for the other. Ask me again in three months, when I'm hungry for more (sorry, couldn't help it).
Want more stories like this?
Is It Time to Stop Drinking Celery Juice?
16 Dreamy Nail Polishes Inspired by Summer
Everything I'm Using for Glowy, Hydrated Skin This Summer