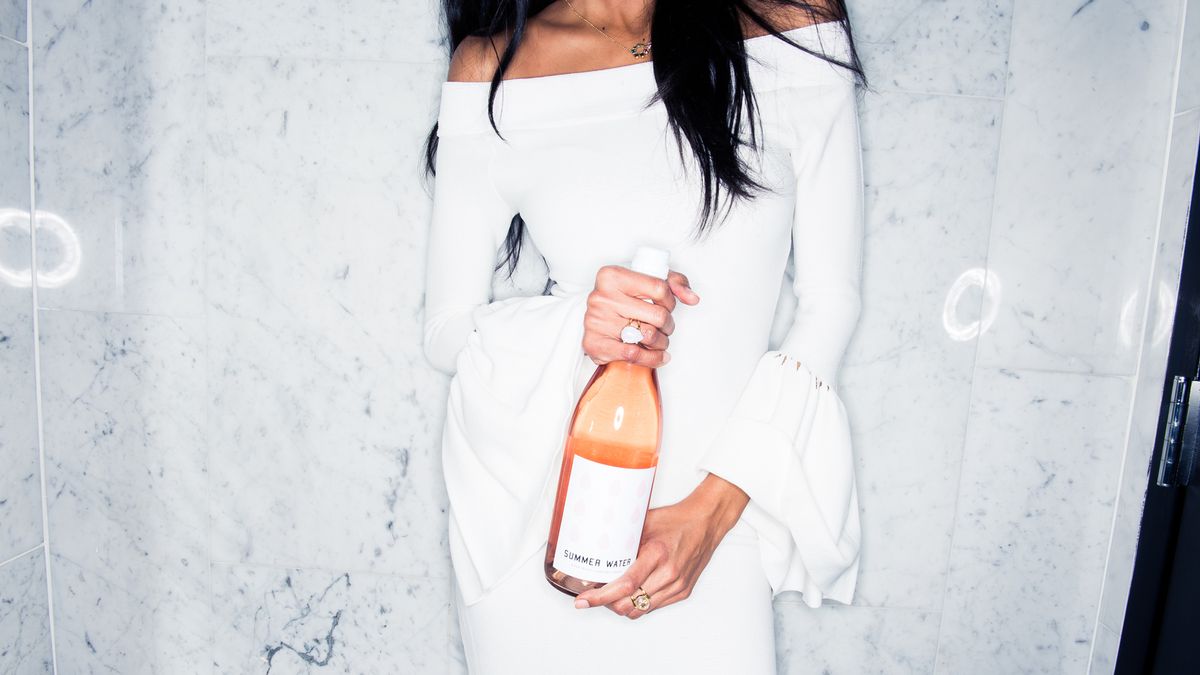 Food
Take your summer water game to the next level.
Meagan Wilson
Rosé—the wine that has caused every restaurant to redesign their menus, taken over entire windows of wine shops, and become Instagram's drink of choice—seems, admittedly, a little overdone these days.
Rosé
is almost a cliché of a cliché. Sometimes it even feels embarrassing to order the pink drink anymore. It's like announcing to the world that you like avocado toast and millennial pink. But also…rosé is just really delicious! Which got us thinking, what is the *new* rosé—wines that will satisfy our summer water desires and Instagram needs, but offer a little something new for 2019? Here are three we
'
re currently sipping.
---
I notice more and more places offering orange wine (like the new
Dumbo House
, which I checked out last week), and it definitely has cred among my wine expert friends (the kind that actually spit out their wine at tastings…). It is typically said that orange wine is a white produced like a red. So, even though the color is just as Instagrammable, it does not taste like rosé. It's a white, but slightly heftier and more full. The reason for its citrusy color? The skins are left in contact with the wine for a little longer.
Normally I hate red wines. (They always give me a headache.) But chilled reds—ones that have a slightly lighter taste—have seemed super appealing lately and sound refreshing, but not as sweet as whites and rosés. Experts say you can also try chilling a Beaujolais or pinot noir, but I'd lean toward a lambrusco so you can Boomerang the effervescent bubbles, too.
So, admittedly, you
can
get rosé canned, too, but something about getting a regular white or red in a vessel that you have to crack open like a Coke conjures up next-level summer glamping trips and some really strong Instagram shots to replace that persistent pink. We like Nomadica,
Free Public
,
Larkin Larkan
,
Backpack Wine
, and
Alloy
.
Photo: Shot on site at 6 Columbus, a Sixty Hotel. On Jonelle: Dress, Jonathan Simkhai; Necklace, Baker & Black; Shoes, Dior; Hair, Angela Soto.
Want more stories like this?
15 Effortless Summer Pieces We're Wearing for the 4th of July
The Number One Rule for a Good Summer Party
How to Get Rid of a Hangover in 60 Seconds