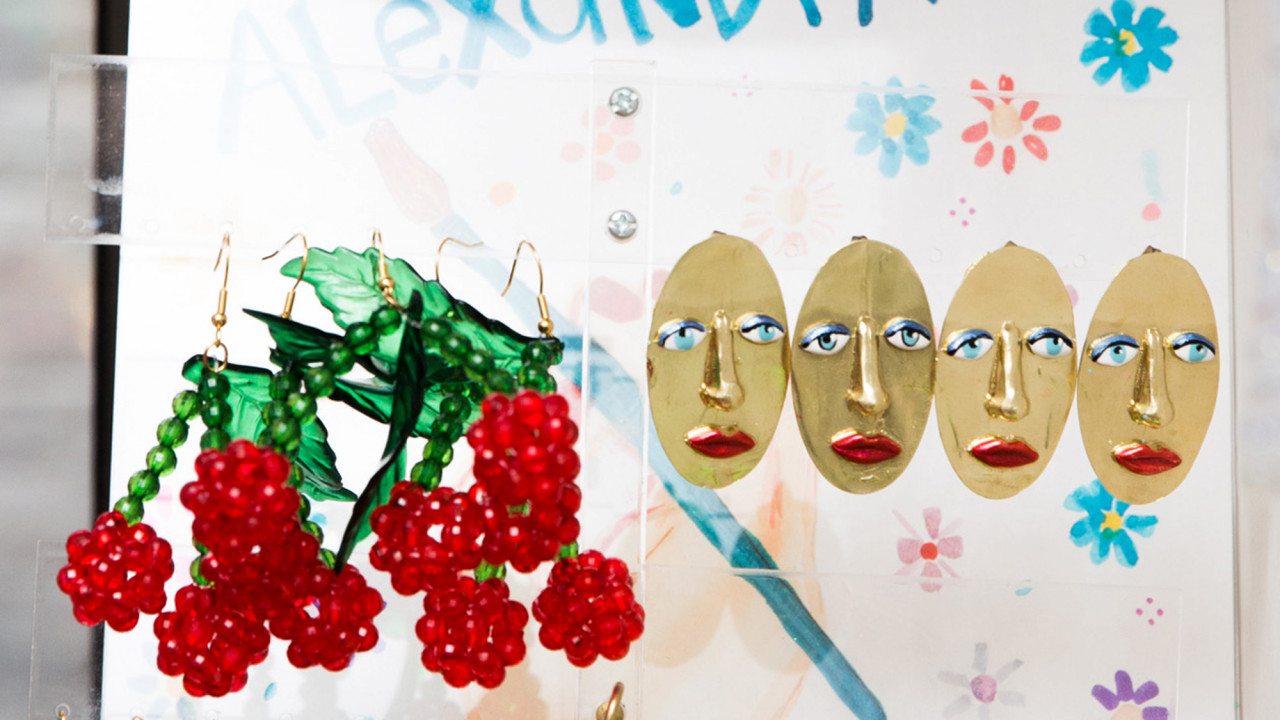 This Summer's Hottest Trend Is Good Enough to Eat
Fruit accessories for the win.
The craft-inspired jewelry trend has been going strong for a few seasons now, but it's taken a surprising (and delicious) turn this summer. Fruit jewelry is gracing the ears, necks, and wrists of many a fashion devotee lately, and we have to say—it is absolutely adorable. Who could be angry that the F train stalled *again* when you're rocking a pair of glittery cherry earrings? It's feel-good fashion at its finest, which is exactly what we're craving this time of year. If you want to join in on the fun, check out our 13 favorite fruity jewels below.