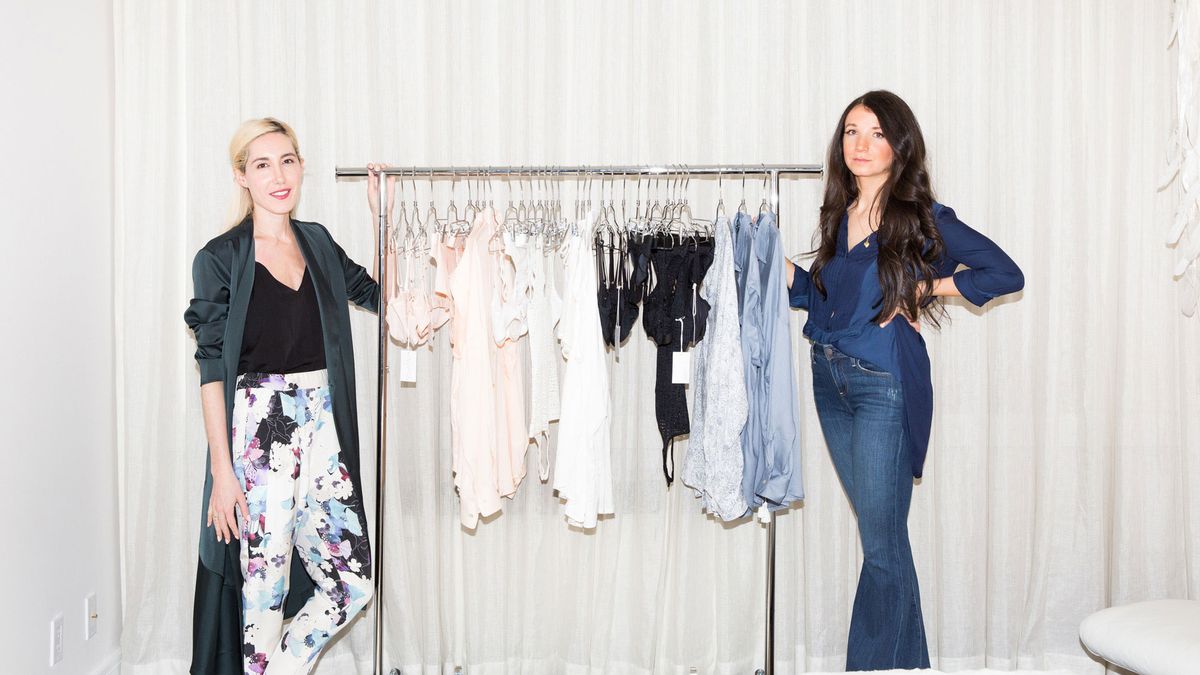 Career
Negative Underwear founders Lauren Schwab and Marissa Vosper talk briefs, bras, and business.
Alec Kugler
Of all the things that Lauren Schwab and Marissa Vosper could look back on fondly when recalling their college days at the University of Pennsylvania—interesting classes, great parties, unlimited access to cheesesteaks—the two are probably most thankful that they met each other. In 2014 the friends launched
Negative Underwear
, both leaving careers that were "the right thing to do," as Vosper says, but which they weren't at all passionate about.
"We had this moment maybe four years out of school where we thought, 'Is this what I want to be doing in 10 years
'
time?' and both of us definitively said no," Vosper adds. "So we decided to take classes at FIT because the reason that Lauren and I initially gravitated toward one another as friends is because we both loved fashion. It was this part of our lives that felt like a total hobby and never like it could be a career. But after a few years of working in other industries, we started questioning if that was the case and whether or not we could make it into a career."
---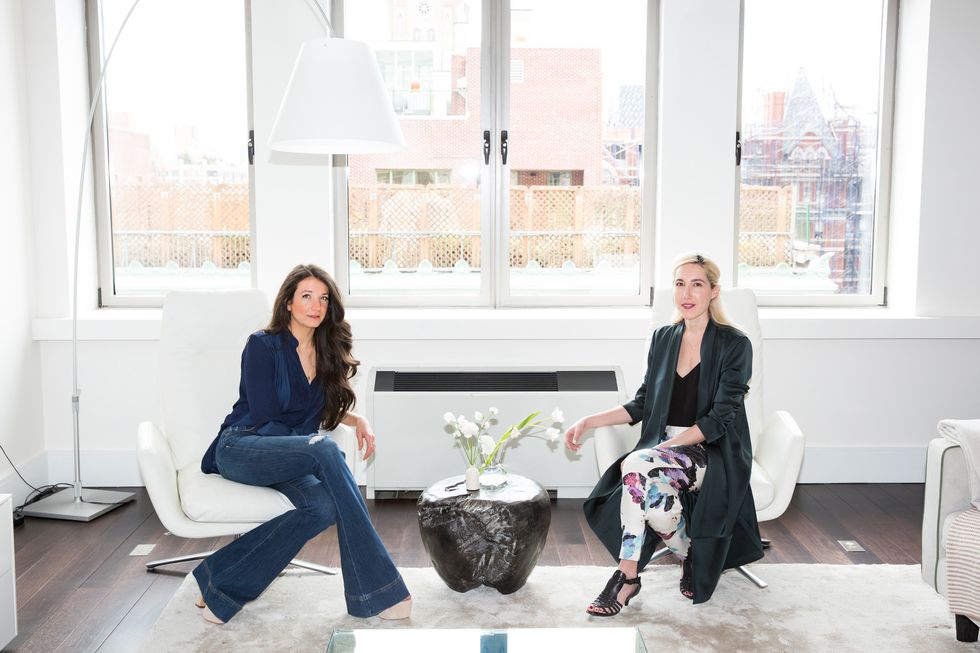 Schwab, who was working in asset management and private equity, and Vosper, who did brand consulting and strategy, set out to find an untapped white space in the fashion market, ultimately settling on underwear. "We felt like you often had to choose between wearing something that was super functional and almost matronly, or something that was over-the-top and designed for someone to look at you, not necessarily for what you wanted to wear," Schwab says. "We saw a real opportunity to make something better."
The result was an initial run of offerings that became so popular it garnered a year-long wait list. Negative has since grown to a team of five full-time employees—"lean and mean," Vosper says— and counts
Cardi B.
,
Cleo Wade
, and a host of fashion industry professionals among fans. We recently visited Schwab's Manhattan home for a look at their new styles, more background on the brand's story, and some tips on building a business with your best friend.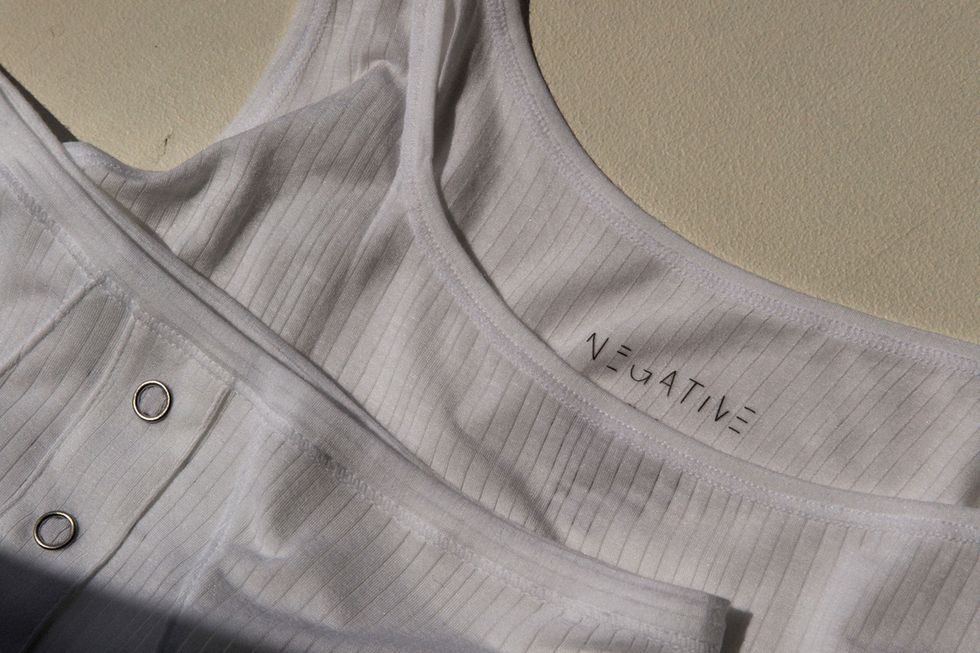 What did the early stages of the brand look like?

Lauren Schwab: "It was a very long process. We came up with the concept in 2010 and didn't officially leave our full-time jobs until 2014. We did tons of research where we shopped the market and tried on every bra that we could get our hands on, identifying the things that we liked and the things that we didn't like. We also wondered if the product was being made and just wasn't finding its way into places where we shopped, so we looked at the market from a small brand perspective, too. We went to Paris to see what brands existed there and still felt like underwear fell into these two categories of super functional and not something that you'd be proud to wear if you love fashion, or something that was so over-the-top that it wasn't functional for everyday. Then it was just a really long process of learning every aspect of how to make a bra, from pattern making to the picking the supplies to working with vendors."

How did you land on the name Negative?

Marissa Vosper: "We did naming brainstorms and really thought about a name that would be very different from what existed in the market. Most names were girly or French or Italian or silly or kind of embarrassing. We wanted something that was clear and straightforward, and we wanted it to be a definitively English word, because we're not French and we're not making lingerie, we're making underwear. We liked the idea of something that would communicate what our brand was about—cutting the crap, getting rid of the stuff that didn't matter—and Negative to us meant negative space, taking away, reduction of elements. Underwear is a slightly provocative category, so we also wanted the name to catch people. We wanted it to make people think."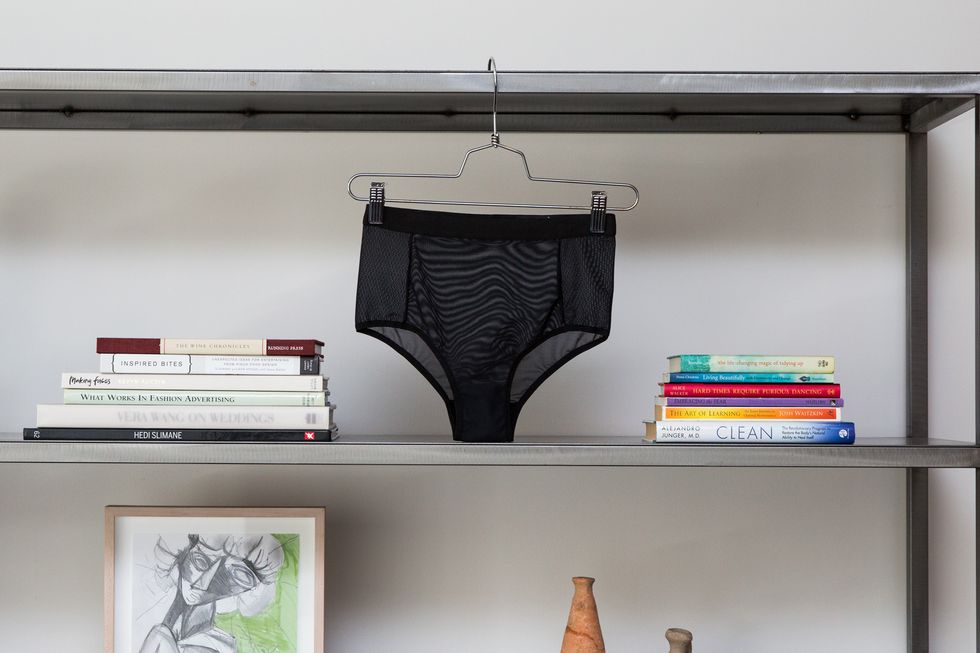 The whole collection is neutrals. What went into that decision?

LS: "When we initially conceived the idea, the underwear that we wanted to wear every day was neutral. We weren't wearing purple or hot pink or red, so we wanted a palette of black, white, and some sort of peach. We're continuing to reiterate on that idea. We recently added a slate grey."

How would you describe your brand messaging?

MV: "When most lingerie brands were talking to people in this very antiquated fashion—like a woman on a bed seducing a man—we had the opportunity to speak to a different generation of women and put out a different vision of what sexy could be and what beautiful means. We really wanted to instill the message that confidence in your skin is sexy; that's a very different message than pushed up and sucked in and overly made up."

LS: "Not only did we want to do something unique with the product, but we also wanted the message around underwear to be different. It wasn't that you were wearing something to look good for somebody else; you were wearing something that made you feel good physically and also that you were proud to wear."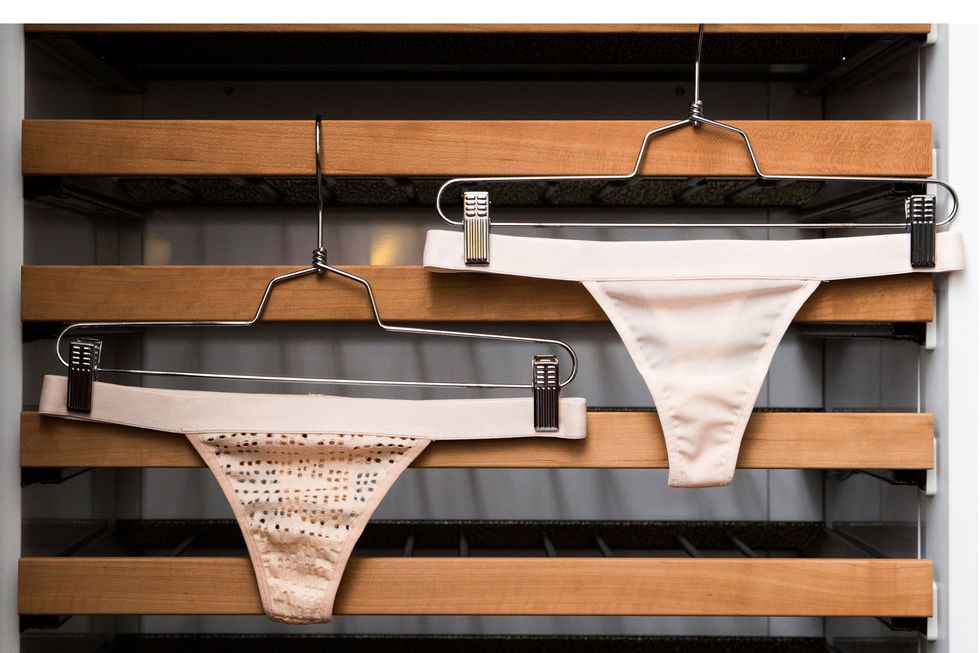 Your bodysuit is very popular. Tell us about that design:

LS: "When I worked in finance, I lived in Wolford bodysuits. They were my base layer, and I grew to love them. We found this fabric, and we think it's sort of this anti-lace distressed eyelet that's super cool and unusual, and I hadn't seen anything like it. We loved the idea of merging those two concepts together and having this be sort of a layering piece that you wear underneath other things, with or without a bra."

What are you working on that's new?

MV: "In the past year we've really focused on growing our sleep vertical. Sleepwear is this category where we had grown up in college wearing sweats and t-shirts, and as we got into our 30s, we were still wearing that. It didn't feel like we were graduating to negligees and robes, so we thought, 'What is a woman who is not in college but also not in her much more mature ages of life wearing around the home and to sleep in that feels cool and contemporary and reflective of her personal style?' So our sleep pieces are a reflection of that vision. We wanted stuff that you could layer and wear as a unit or on its own, or to go out and get coffee in."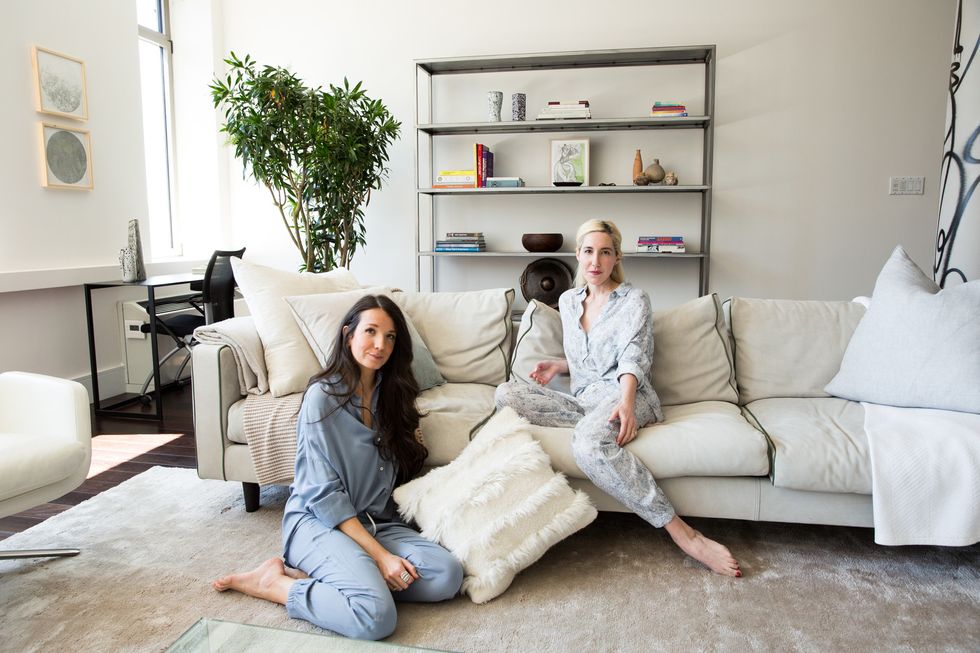 How have you maintained your friendship while also being business partners?
MV:
"Every time you spend this amount of time with someone, it's not all roses and rainbows, it can't be. So you have to be committed to working through things and listening and making changes if things need to be changed. And that's a hard thing to do sometimes."
LS:
"It's like a marriage in many respects, where you constantly have to have check-ins and say, 'Is this what you want? Are you getting what you need out of what we're doing? Are we still on the same path?' We're both deeply committed to the brand and also very supportive of each other
'
s changing lives. That doesn't mean it's always super easy, there's definitely challenges along the way, but with both of those things in mind—a commitment to each other as a dear, dear friend and a commitment to the business—I think we seem to have been able to make it work."
MV:
"We're still here! [
laughs
]"
Want more stories like this?
Kimmy Scotti Know How to Spot the Next Crazy-Successful Business
The Founder of a Sex Toy Company Taught Us This Crucial Piece of Career Advice
A NastyGal Alum Just Launched Her Own Magazine—and You'll Want It on Your Coffee Table