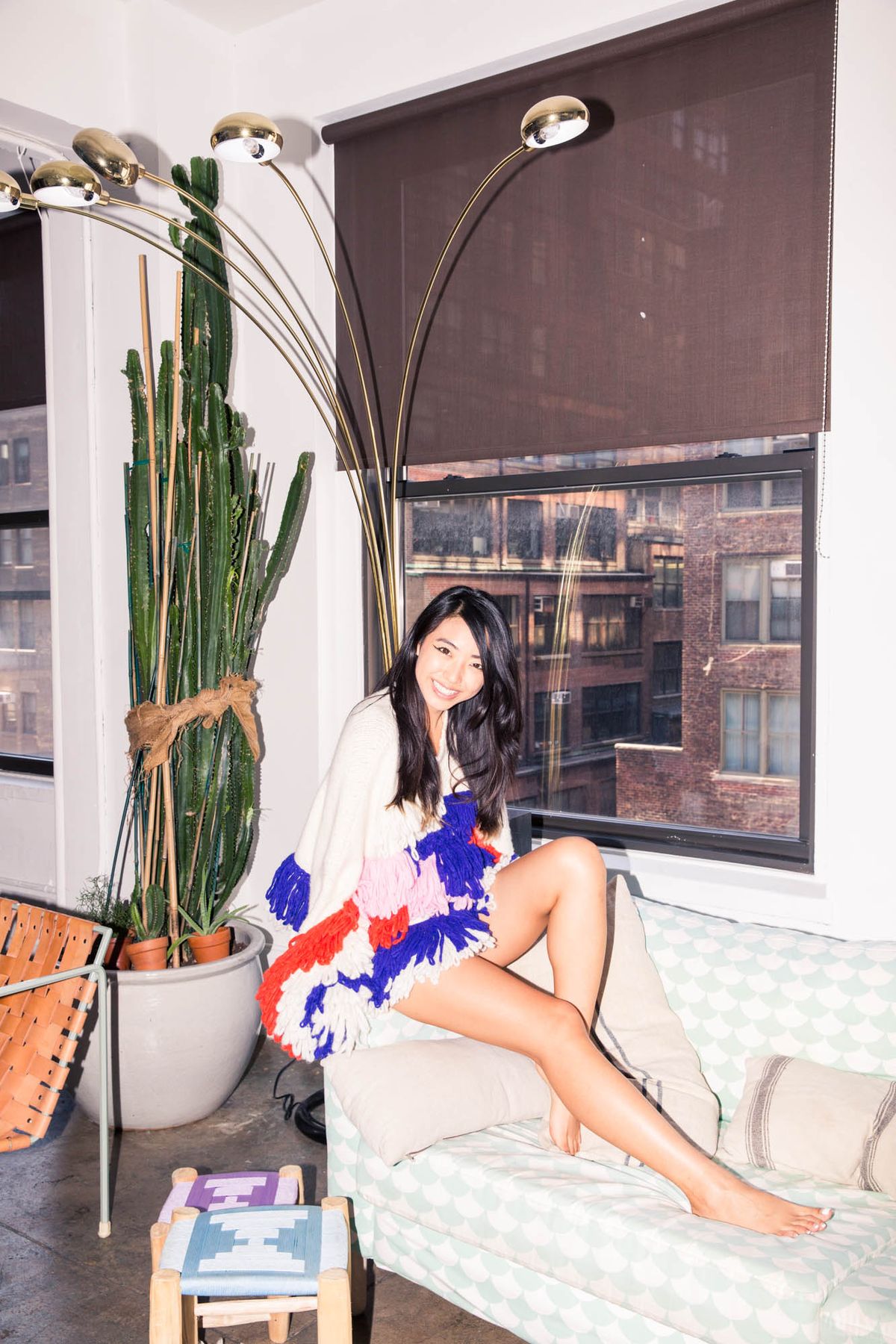 Closet
The Yu Yu Fashion Book founder has no shortage of style. New York.
Alec Kugler
Alicia Cesaro
You couldn
'
t exactly accuse
Yuwei Zhangzou
(you may know her best as Yuyu) of being a wallflower. From her wardrobe (head-to-toe technicolor Balenciaga, Gucci, Jacquemus, Stella McCartney) to her inimitable energy (it's palpable, even from a photo snapped on
the street-style circuit
), she's irrevocably herself—and best of all, she knows it. "I started talking to photographers when I went to Paris, and they like my energy. I am always smiling and jumping or something. They feel like I am just myself, I
'
m not pretending to be anyone else," she explained to us as she walked us through her NYC abode while in town for fashion week. For someone so wholly fearless in their fashion choices, it surprised us to learn that Yuyu actually got into the fashion world while completing her MBA (!) in Paris (!!). "I took one class, that was special management, and I got an internship at Dior," she told us as we rifled through the massive suitcases she'd brought across the Atlantic. The story behind how she realized fashion was the right lane for her is even more endearing. "At the end of my MBA, I had a classmate give me tickets to a fashion show. In my mind, I was like, 'You mean like the fashion shows I see on TV?' Once I was inside, I was like, 'This is what I want to do.
'
" Like more than a few of her peers, Zhangzou's career blossomed out of her launching a
blog
, which in turn came from feeling fairly new to fashion but wanting to still carve out a niche for herself. You see where this is going, right? Fast-forward just a few short years later, and simply by virtue of constantly discovering brands by way of said blog, she's found herself with her dream gig—consulting with luxury shops and boutiques in China on their buys. Yep, looks like the whole DIY-career thing is very much alive and well.