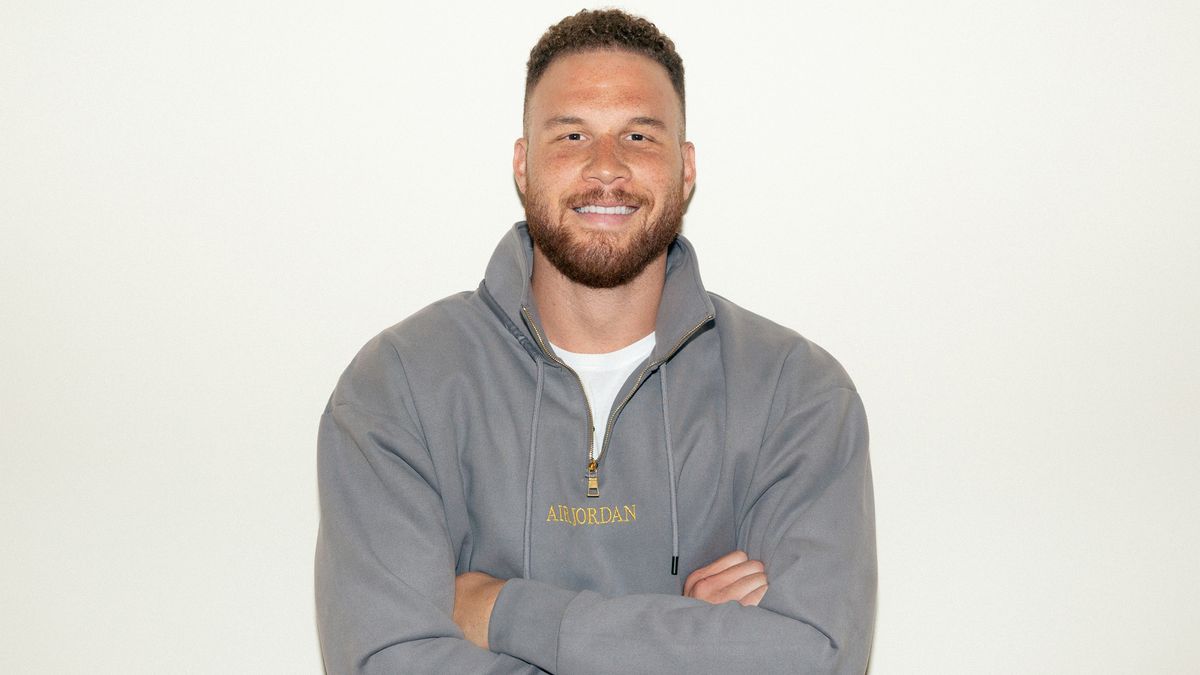 Celebrity
Blake Griffin Loves Sunscreen Just as Much as You
Shoutout to his mom. We talked to the Detroit Pistons player about his favorite indulgences and travel plans for the summer.
Alec Kugler
We arrived at 16 Rue de l'Abbe de l'Epee in Paris and were immediately greeted by the Jumpman team, who ushered us through a large wooden door into an open-courtyard mansion deemed House of Jumpman for the duration of Paris Fashion Week. We were there to view the brand's new modern apparel collection dropping next month. We walked through the home, viewing the functional and innovative pieces. That is, until we were hastily swept away into a corner room, where we were met by none other than NBA player Blake Griffin.

Griffin was sitting back in an armchair wearing a cool grey-and-pastel-pink-trimmed Air Jordan sweatsuit and the new Jordan 1 Quai 54s (with the matching socks, of course). He smiled, and as he stood to his 6'8", he gestured for us to join him on the couches. We talked about everything from his career to his favorite indulgences, his go-to sneakers, and what he always packs in his carry-on. 

 
---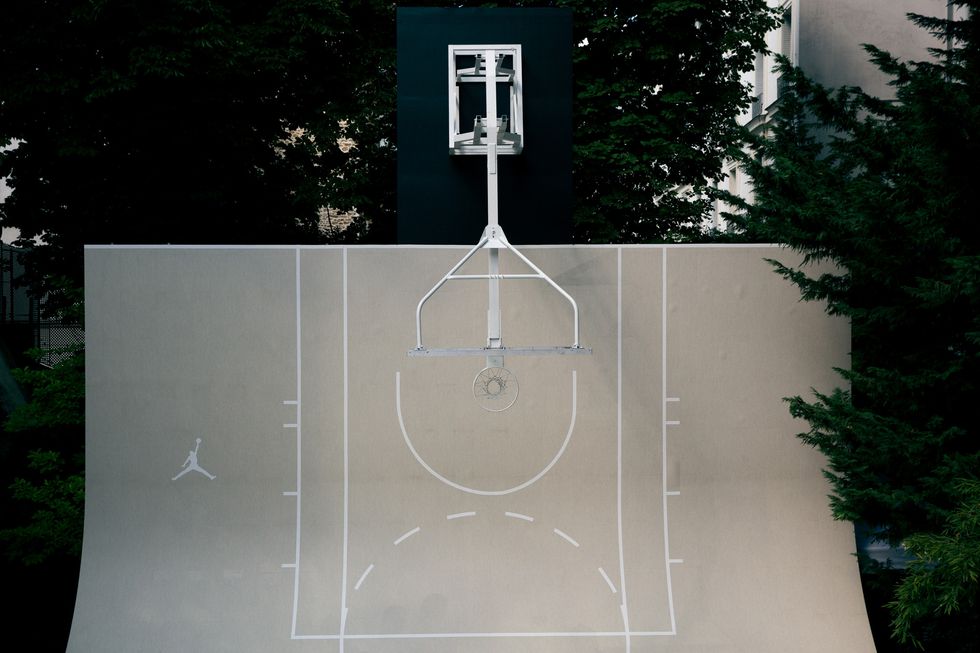 His first memories with basketball:
"Basketball started early for me. My dad's a basketball coach, and my older brother played, so a basketball has been in my hands since before I could walk. The most memorable experiences were on the driveway with my dad and my brother, you know, watching them, playing, or just messing around. There was a lot of hours, a lot of tears, a lot of blood spent on that court. [
laughs
]"
When he realized he could make a career out of it:
"I remember in my freshman year of high school becoming really serious about basketball to the point where I was dedicating a lot of my own [time to it]. I started to travel, and that's when that dream really became much bigger, but it [didn
'
t] really hit me until I was in college and was about to make the jump."
One of the most surreal moments for him:
"I still remember one of my first pre-season games. We were in San Antonio about to play the Spurs, and we were warming up, and I remember looking up and Tim Duncan was on the other end. I remember stopping and it hitting me. You know, this was a guy I'd watched for 11 years at that point. Moments like that, they stay with you. I still remember how I felt at that moment."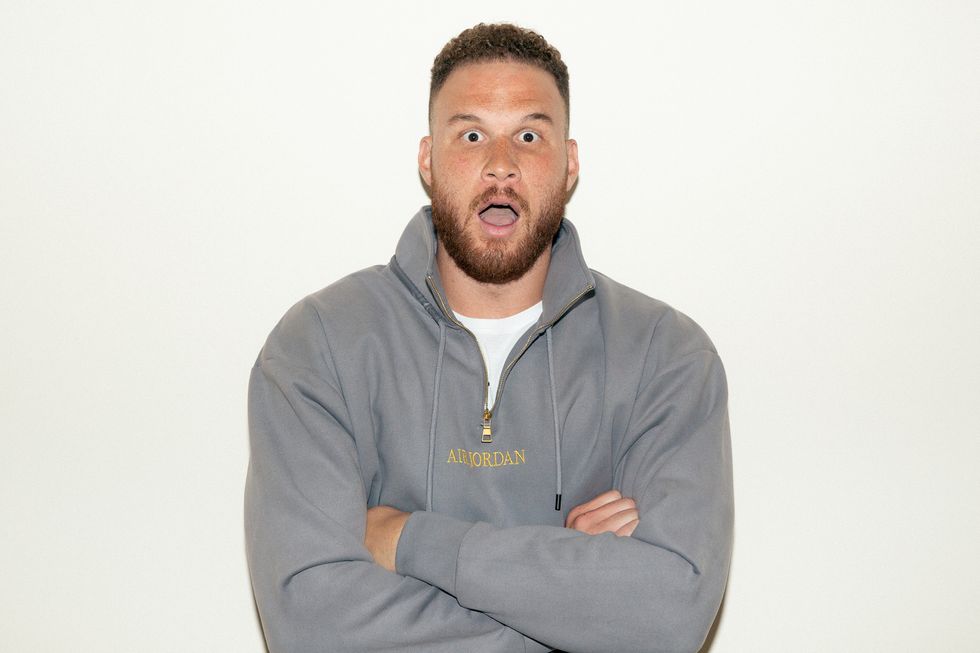 Reflecting on his time with the Jumpman family:
"It's been awesome. I personally think that the Jumpman group of assets is the most elite group in professional sports. You have a lot of big brands who have a lot of guys but, you know, Jordan athletes are hand-picked, and you
'
re really a member of the family. I'm always very, very thankful to be a part of the brand and represent them."
He's fairly laid-back with his style:
"I love Jordan 1s. The red-and-blacks or the Travis Scott collab. Those are the two that I will always go to if I'm in doubt.
"I wear a lot of vintage stuff, a lot of vintage Levi's, cropped—it's what I feel most comfortable in. I don't ever like to go too crazy with a bunch of designer—I keep it more subtle."
Sushi and Italian are high on his list of indulgences:
"The only thing I really spend money on is food and travel. Those are my two favorite things. My ideal meal is Italian or sushi. Nobu in Malibu is one of my favorite places, Carbone in New York is one of my favorite restaurants. It's good Italian food."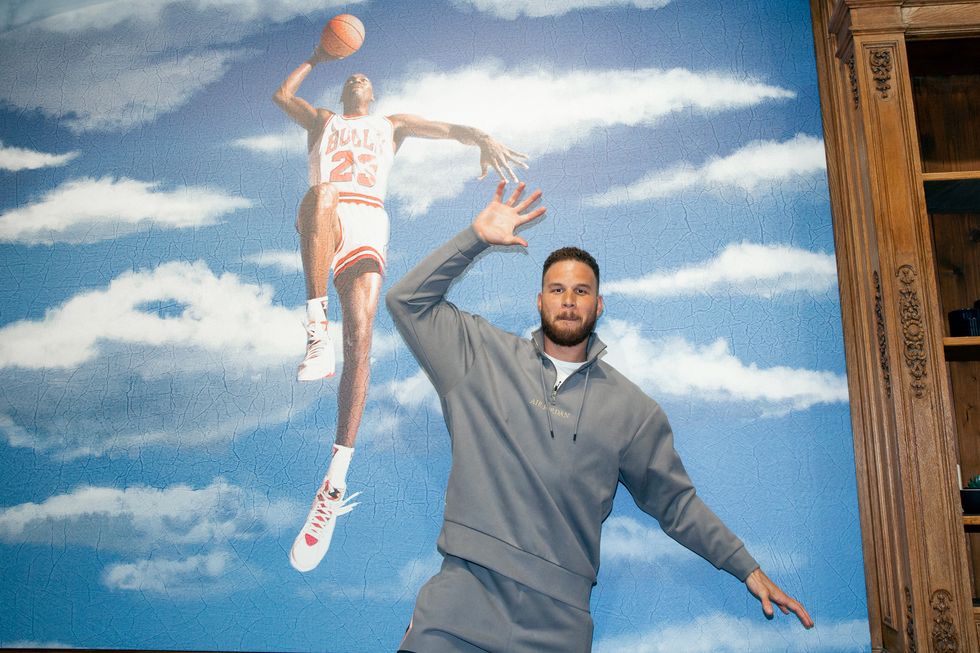 He still has a few places on his travel bucket list:
"There are a lot of places I haven't had the time to go. New Zealand, Greenland—places like that. But I also love tropical—I love going to the beach, it's one of my favorite places. One of my favorite places to go is Hawaii, just because it's so close to the West Coast."
What you'll find in his carry-on:
"I mean, I always have the essentials, deodorant, toothpaste, toothbrush, all that. I always have sunscreen in my carry-on. My mom was a big stickler on wearing sunscreen, so if I'm going to be out in the sun, I have sunscreen on."
What he wants to be remembered by:
"Several things. You know, as an athlete and competitor, you want to be remembered as a winner. Winning a championship is the ultimate pinnacle, but also I think the way that you play—always play hard and [let people] see your love for the game through how you play. That's a big thing."
Want more stories like this?
We Need to Talk about Serge Ibaka's Closet
Jayson Tatum Doesn't Travel with Underwear
Udonis & Faith Rein Haslem Have Possibly the Biggest Sneaker Collections We've Ever Seen