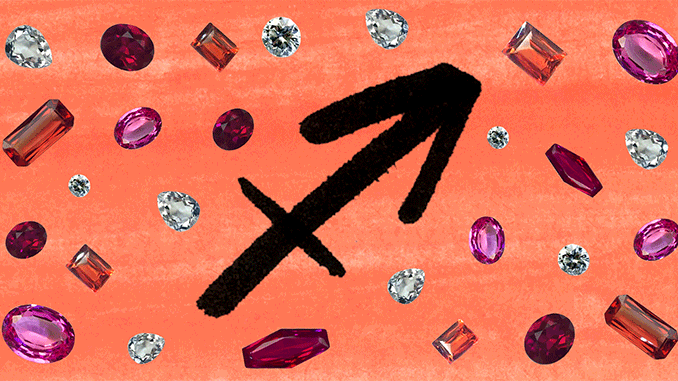 Horoscopes
NOVEMBER 22 — DECEMBER 21
Illustration
Hannah Becker
Turn towards the sun, and the shadows will fall behind you
July is a great month for exploring the serious side of life, Sagittarius. The eclipse energy will fall in your house of rebirth and shared experiences. What (or who) is holding you back? Do you need to rid yourself of anything? Difficult conversations and challenges could arise, but it's all for the sake of detoxifying and becoming a more whole, happier person. Shed the things that no longer benefit you, and see how much more enjoyable life becomes. July is also an ideal time for Sagittarians to get deep with someone and embrace vulnerability. When the sun enters vivacious Leo on July 22nd, you'll get a boost of motivation and enthusiasm. 
Want more stories like this?
What Does 2019 Have in Store for Your Zodiac Sign?
Who You Should Date According to Your Zodiac Sign
Everything You Need to Know About Mercury Retrograde