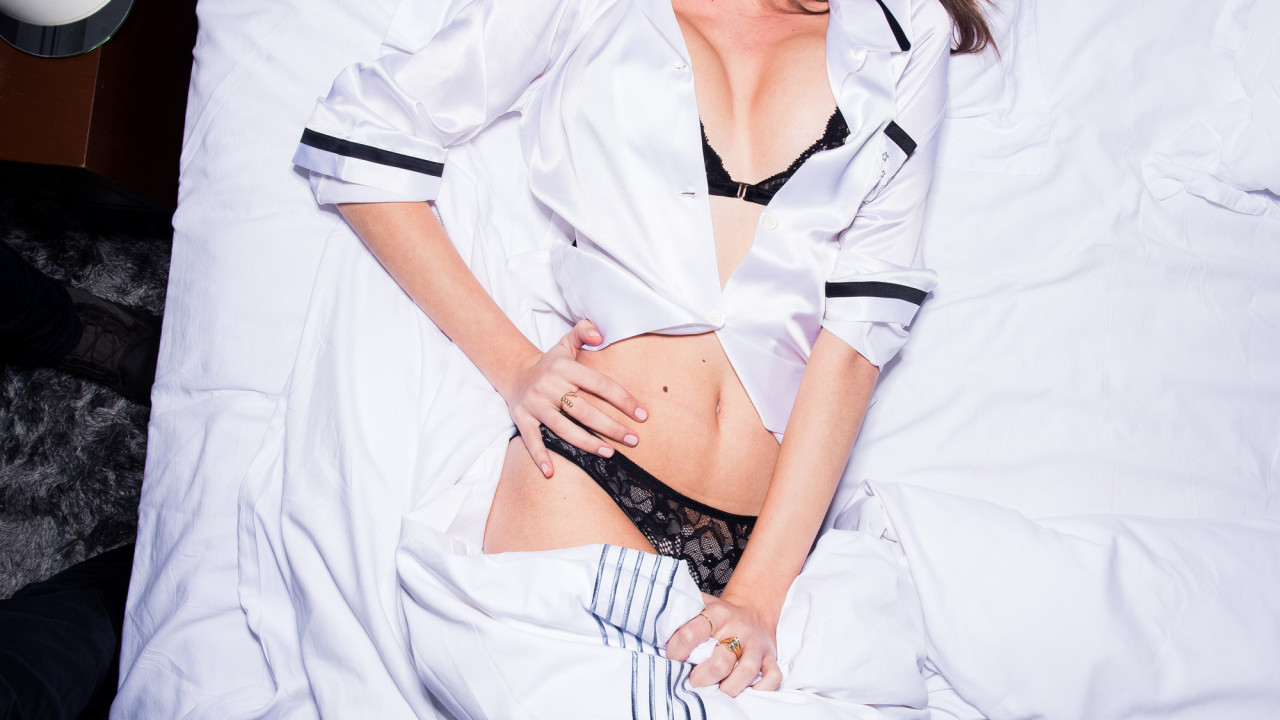 Vyleesi Might Boost Your Sex Drive, but It May Also Make You Nauseous
The second FDA-approved drug to up women's libido hits with mixed reviews.
For years we've been wringing our hands, asking when the birth control for men will arrive. We're still waiting, but in the meantime, the world has been presented with yet another pharmaceutical for women—this time, to stimulate libido. Vyleesi, which was possibly (probably) named by someone who plays too many video games or reads too much J. R. R. Tolkien, is framed as a handy drug to kick up your libido. But it seems like it might come with side effects that go against the cause.
Vyleesi is designed to be injected into the abdomen or thigh 45 minutes before sex. Though it has been proven to "improve women's self-reported feelings of desire, and lowered their distress around having sex" during a clinical trial, as per The New York Times, the number of "sexually satisfying events" didn't really go up. In other words, Vyleesi might raise one's level of desire, but it's not necessarily going to help with satisfaction.
Plus, it'll likely make you nauseous. A solid 40 percent of those who participated in the study felt nauseated after the injection, which sounds like a pretty good way to kill one's libido. Nearly a fifth of the women in the trial dropped out, and about half of them did so because of the nausea.
Vyleesi isn't the first drug of its kind on the market. Addyi hit a few years ago, but it hasn't been much of a crowd pleaser either. That involves taking a daily pill and completely abstaining from alcohol to avoid harmful side effects. The underwhelming benefit: It promises less than one more "sexually satisfying event" per month, as per researchers.
It seems Vyleesi will likely follow in the same footsteps as Addyi, from the bad and vaguely "feminine" name to the serious side effects. And, as others have pointed out, the real issue here may not be something a quick injection or pill can fix, and instead an issue that only real immersion and understanding of one's mind and body can address.
Vyleesi is meant for pre-menopausal women only and is not intended to treat low libido caused by other medications. It'll hit the market later this year and will be covered by insurance in a manner similar to Addyi, Viagra, and other erectile-dysfunction drugs, which is to say that it will entirely depend on your insurance plan.
As has been said many times before, when it comes to women's libidos, it's generally more complicated than popping a quick pill or injection and moving on. Addyi's sales have been "tepid," as the Times reports, and it's not hard to see why. In the meantime, we're still waiting for that male birth control.
Photo: Shot on site at 6 Columbus, a Sixty Hotel. On Solveig: Pajamas, Morgan Lane; Bra, Fleur du Mal; Underwear, Fleur du Mal; Ring, Baker & Black; Hair, Angela Soto; Makeup, Andriani.
Want more stories like this?
Are 10,000 Steps a Day Really Necessary?
You Probably Don't Know Enough about Ovarian Cancer
Why You're the Most Important Person This National Women's Health Week