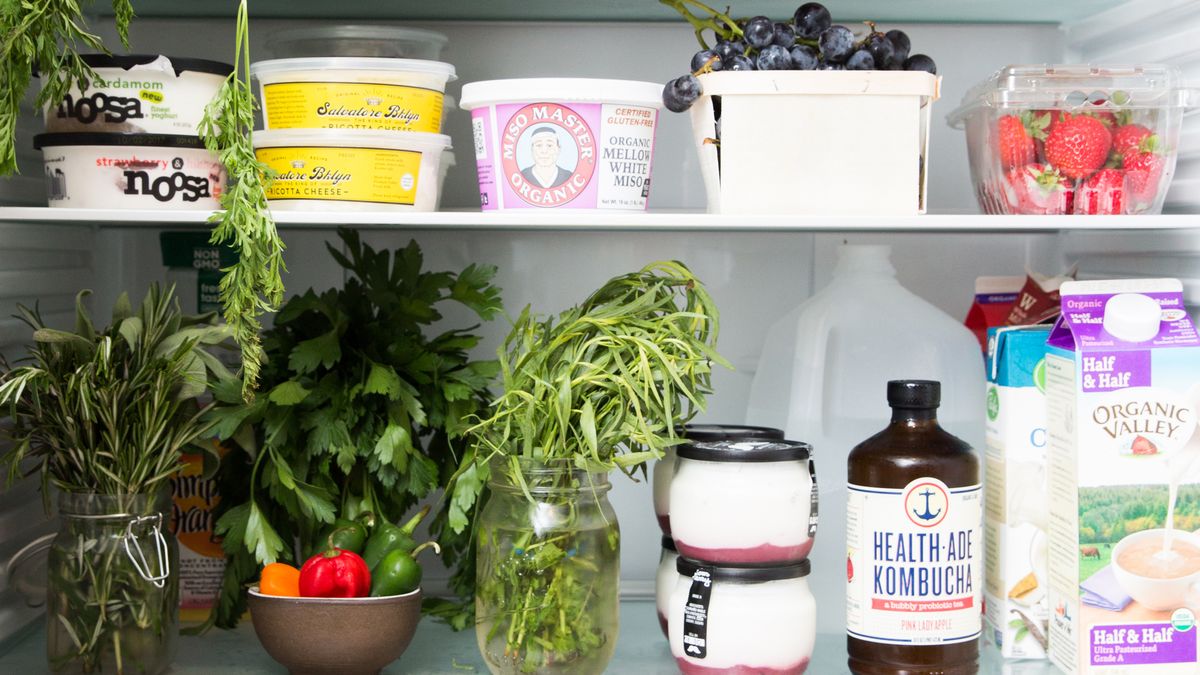 Hair
Foods that will make you glow.
We all know that beauty comes from within. No amount of beauty products or treatments can mitigate the effects of unhealthy skin, hair, and nails. It's about the fuel you give your body that dictates glow and shine! So with that in mind, we asked nutritionist Kimberly Snyder, The New York Times best-selling author of Recipes for Your Perfectly Imperfect Life and founder of Solluna, to lay out a few new nutritious foods that reap beauty rewards.
 

Moringa
"The moringa tree in some cultures is called 'the Miracle Tree,' which hints at what a fantastic beauty food this is. Moringa is rich in antioxidants and omega-3 fatty acids. These work to reduce inflammation and contribute to healthy cell production and regeneration. They help your skin retain its suppleness, helping to prevent lines and wrinkles as it simultaneously boosts your immune system. Once you have added nutrient-rich moringa to your diet, you will notice positive changes like clearer, more youthful-looking skin.
"Because moringa contains all of the essential amino acids, you will also notice that it helps with dry, brittle hair and nails. Vitamins C and E also help facilitate blood circulation in the scalp, which is absolutely essential to the absorption of nutrients in the hair follicles for luscious, gorgeous hair." 
Ginger
"Ginger is one of the best beauty foods all-around, as it helps promote detoxification, metabolism, and circulation. The cleaner your body is from wastes and toxins, the higher [the] quality of your blood, as well as oxygen and nutrition circulation, and the better you will feel and look. I recommend making fresh ginger tea often and using ginger in your stir-fries and soups." 
Mangos
"Mangos are indeed a powerful beauty food because of all the vitamins and minerals they provide. Your skin needs high concentrations of vitamin C in order to stimulate collagen repair and to protect it against UV-induced photo damage. And did you know that just one cup of mangos will provide you with 100 percent of your daily vitamin C needs? Amazing, right?
"Vitamin A also helps repair your skin, and that one cup of mangos will actually provide you with 35 percent of the daily needs. Equally important, mangos are rich in minerals, like magnesium, potassium, and copper. These amazing antioxidants have the power to neutralize free radicals throughout the body—helping to fight against premature aging, [which] comes from free radicals that damage the cells." 
Cilantro
"Cilantro is a wonderful aid in binding and excreting heavy metals like mercury, lead, and aluminum from your body. Heavy-metal exposure can cause a whole host of issues to your body, and it can create inflammation, which accelerates aging throughout your body, including your skin." 
Bitter Melon
"It is a little funny, since bitter melons are a beauty food, but I will lovingly admit that they are indeed quite ugly themselves! They look like deformed, gnarled old cucumbers. Besides their outer appearance, however, they are a wonderful tropical fruit that has several compounds, including charantin and polypeptide-P, which makes them a powerful food for blood-sugar control and helping us process sugars well. Too much sugar in our system can lead to inflammation, which can lead to cross-linking and then wrinkles, as well as energy crashes. Bitter melons help reduce these aging processes in your body and can also help suppress your urge to overindulge in sweets. Bitter foods are also great for cleansing and detoxifying." 
Dulse
"Dulse is actually an ancient health and beauty food to the people of Japan, Asia, and Northern Europe, but for the Western world it is still very under-the-radar. Dulse is a sea vegetable that supplies a wide variety of beneficial minerals missing from land vegetables. Adding dulse to your salad is like adding a pure hair mineralizer—think of it as an indigestible hair product! It will nourish your hair follicles with vitamins B6, B12, E, and A. And it is rich in iron, which promotes healthy blood flow to ensure that nutrients get to your hair follicles." 
Want more stories like this?
Anti-Frizz Products That Would Work in the Middle of a Rainforest
Our Favorite Summer Lip Color Is Also Super Hydrating
7 Products for an Effortless Summer Makeup Look