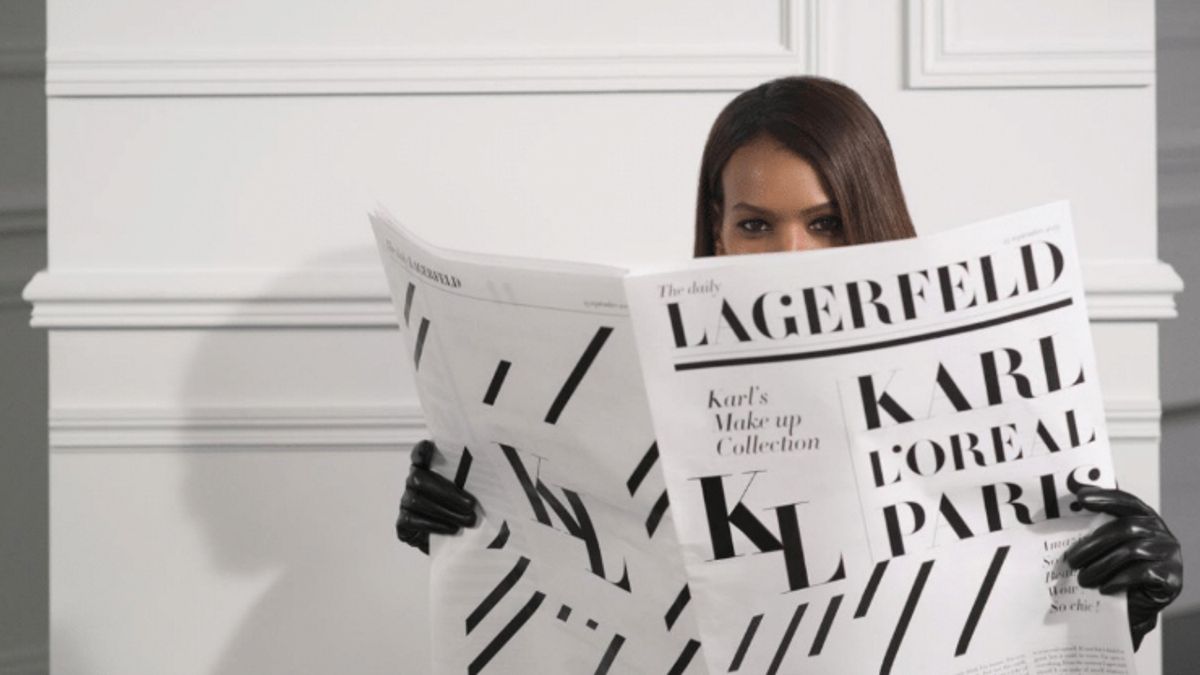 Makeup
It's set to debut this September.
There's no denying that Karl Lagerfeld has the type of legacy that will influence fashion for generations to come. But the intrepid designer, who passed away in February at age 85, also had a major impact on the beauty industry, as evidenced by the fashion house's upcoming collaboration with L'Oréal Paris.

WWD broke the news of the makeup collection, which will launch worldwide on September 20th of this year, reporting that the products will channel Lagerfeld's "rock-chic style, fused with a sense of Parisian elegance." Given that he often used eyeshadows to color in his fashion illustrations, it comes as no surprise that he chose to partner with the beauty giant on a new makeup range.

Although there are no details as to what the collection will contain productwise, WWD writes that it will highlight L'Oréal Paris's "scientific dedication and color expertise" and debut with a campaign containing some of his most famous quotes and recognizable shades. Our first glimpse of the makeup on models will take place during Paris Fashion Week on September 27th, which, for many, will be a bittersweet moment to reconnect with the late designer's artistry.

Said Délphine Viguier-Hovasse, the new global brand president of L'Oréal Paris, of the collaboration, "While Karl upturned the hierarchy of the landscape to democratize fashion, L'Oréal Paris is committed to making beauty according to women's own rules and desires." Given L'Oréal Paris' accessible price point, this is a new opportunity for Lagerfeld's fans to purchase a piece of his vision and recreate his favorite looks for themselves. 

Photo: Courtesy of Karl Lagerfeld x L'Oréal Paris 

Want more stories like this?

A Popular Korean Skin-Care Brand Is *Finally* Available in the US
Everything I'm Using for Glowy, Hydrated Skin This Summer
Once & for All: How Long Do You Beauty Products Last?