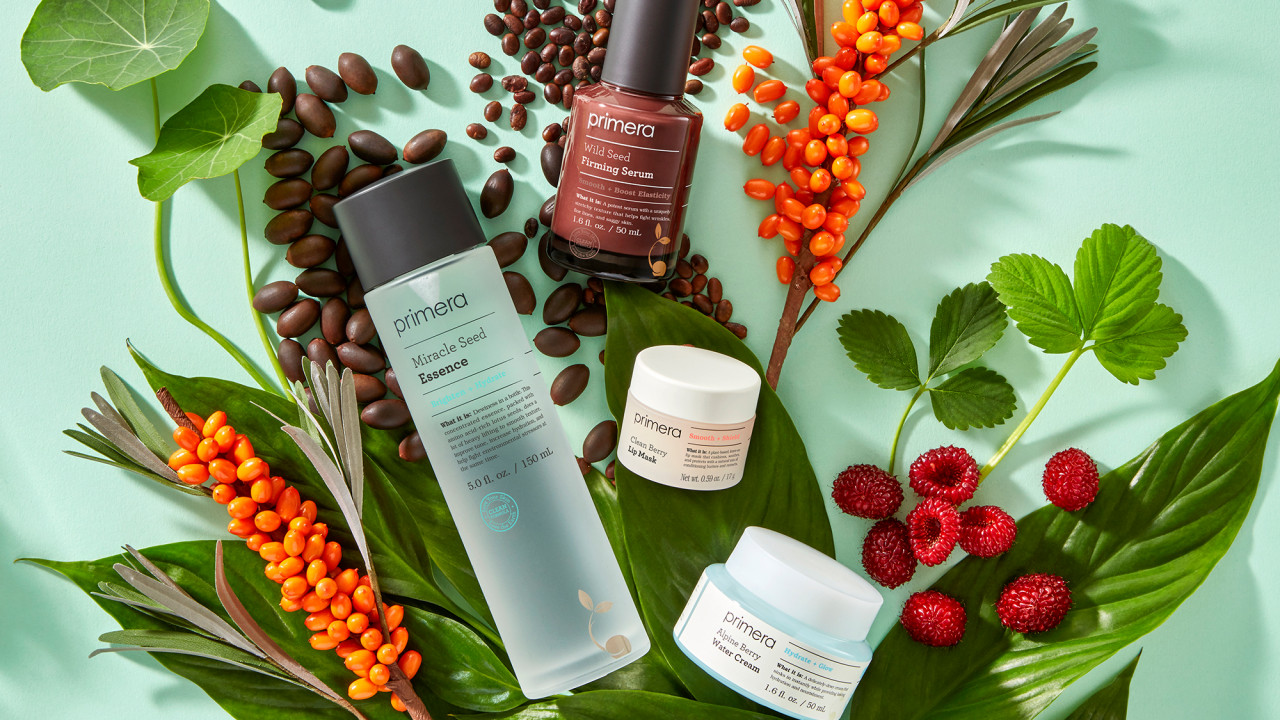 A Popular Korean Skin-Care Brand Is *Finally* Available in the US
You can shop for them online starting today.
When it comes to innovative skin care, South Korea is the motherland. We spotted our fair share of new beauty trends in Seoul when we visited last fall, but one brand in particular stood out from the many available options: Primera. It's never been available in the U.S. until today, with its exclusive launch on Sephora.com. Not only is it among the top cult-favorite skin-care lines in Seoul, but it is also a leader in the clean beauty industry and has been since 1999.
With a focus on environmentally friendly ingredients—not to mention responsible and recyclable packaging, from soy ink to glass bottles—Primera is finally bringing its prestige line to the States. There are 24 available products, ranging from a moisturizing water cream to a facial peeling gel, and everything retails for under $74. The name comes from the brand's use of germination technology, i.e., their formulas utilize seeds that have just recently sprouted, which makes the product itself (whether it's hydrating, clarifying, etc.) more potent.
If you're in the market for glowing skin (and really, who isn't?), we recommend starting with the Miracle Seed Essence. It's packed with amino acids and antioxidants from lotus seeds to smooth and plump your skin, meaning you'll walk away from your daily beauty routine with an even-toned, hydrated, and supple complexion. Just douse the accompanying unbleached cotton pads and swipe over your face before applying your favorite moisturizer. Enjoy deeply hydrated skin, and relish the fact that you're already halfway to becoming a K-beauty expert.
Primera products are available today, June 25, on sephora.com and will be available at Sephora stores in July.
Photo: Courtesy of Primera
Want more stories like this?
I Can't Stop Thinking About These New Beauty Trends I Saw in Korea
The 411 on Skin-Care's Five Most Popular Ingredients
The Korean Beauty Trick for Long-Lasting Makeup