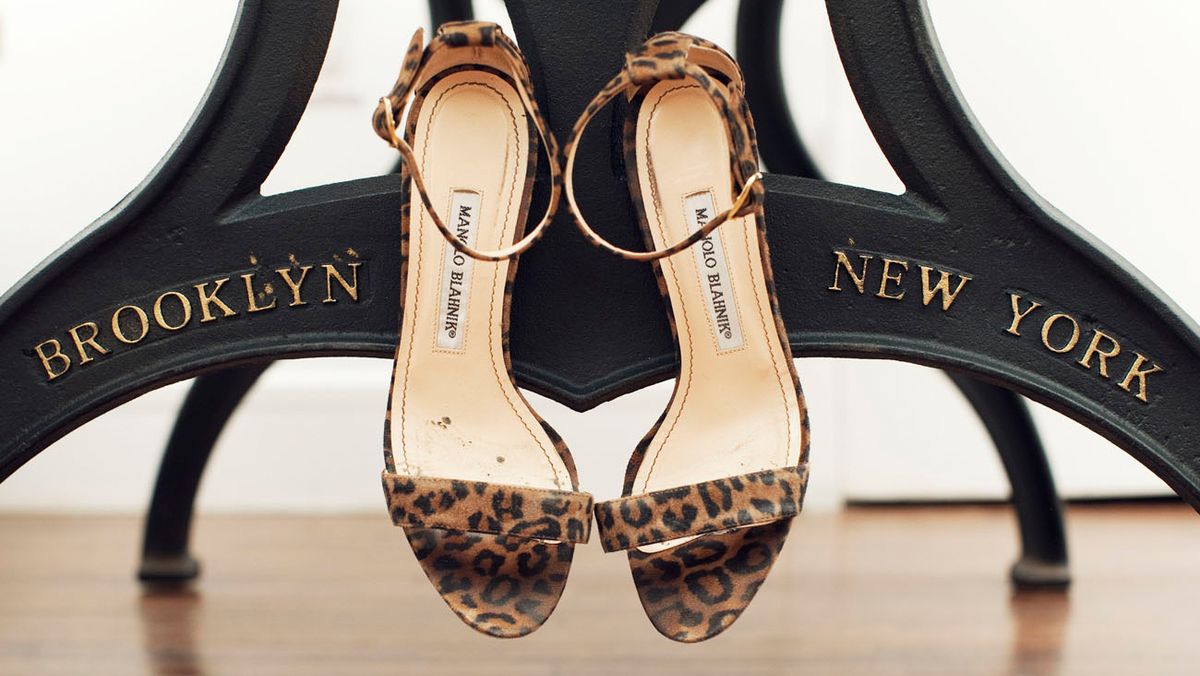 Travel
Hear this Brooklyn newbie out.
If I could include sound effects in this story, I would open with the sound of a record player cueing up Lana del Rey's "Brooklyn Baby" on vinyl. Can you hear it? Cool, because that's who I am now.

After living in Manhattan my entire post-college life, I decided it was time to change things up and move to Brooklyn—well, that and I was tired of having to decide between laundry and a dishwasher. I toyed with the idea of Williamsburg, Prospect Park, Crown Heights, etc., and drove all my brokers crazy before finally landing in Bushwick. And while I'm not nearly as cool as any of my neighbors or fellow subway patrons at the Myrtle/Broadway JMZ stop (I'm v. self-aware), I really do love my new hood and its energy, so I have decided to write an ode to Bushwick that also doubles as a ploy to get my Manhattan-based friends to come and visit. Hear this Brooklyn newbie out.


---
CAFFEINATE:
Not sure if it's because of its proximity to my home or the bagel selection, but Little Skips is my favorite coffee shop in all of Brooklyn. The coffee is great, they have all the alternative milks your little heart could desire, have plenty of room for those looking for a place to work, and also sometimes host live music shows in the PM.
DO:
Seek relief from the heat, humidity, and that good ol' NYC hot garbage smell inside Syndicated BK. In addition to new movies, a full bar, and food menu, they screen classics like
Clueless
,
Romie & Michelle's High School Reunion
, and
9 to 5
. They also host trivia nights, so come for the tequila cocktails (what up, "Drag Me to Hell") and stay for the high you get from beating strangers at trivia.
SHOP:
Incredibly fair-priced mid-century modern credenza? Check. Authentic mechanic jumpsuit name tags that may or may not say your or your dad's name? Check. Rocking chair you didn't know you needed but must now have? Check, check, check.
---
EAT BEFORE 10:00 PM:
---
¡Tacos!—right off the JMZ Myrtle/Broadway stop—that are super bomb. It's fast-casual, has a full bar, and a mini fridge full of saucy accoutrements for your quesadilla, torta, burrito bowl, etc., so you know you can't go wrong.
It's technically Williamsburg (I think), but I can walk there from my apartment, so it counts—it's good for a first date, a date with your friends, or your parents. It's one of my new go-tos for dinner and drinks. They have a great wine list that includes mystery wine (if you like surprises) and even better pasta.
---
EAT AFTER 10:00 PM:
---
Archie's (of no relation to Meghan and Harry) has the best pizza. That's honestly all you need to know.
¡Mas Tacos! Replenish your electrolytes post
–
Mood Ring (see below) here. If Lupe's is fast-casual, Zefe's is light-speed-casual, but the food is just as delicious. They also serve beer if you're looking for a little Corona night cap.
DANCE:
Mood Ring is like an eighth-grade dance meets Tumblr. Once they had a tequila cocktail special called "Dumb Bitch Juice." Also, not to brag, but last time I was there I came pretty close to grinding with a 20-something-year-old to a trap remix of Vanessa Carlton's "A Thousand Miles" in the back room.
DRINK:
Yours Sincerely is a cute little bar that has a great happy-hour special. All the drinks are served in graduated cylinders, so it's great for dates and scientists. Kudos to you if go here on a date WITH a scientist.