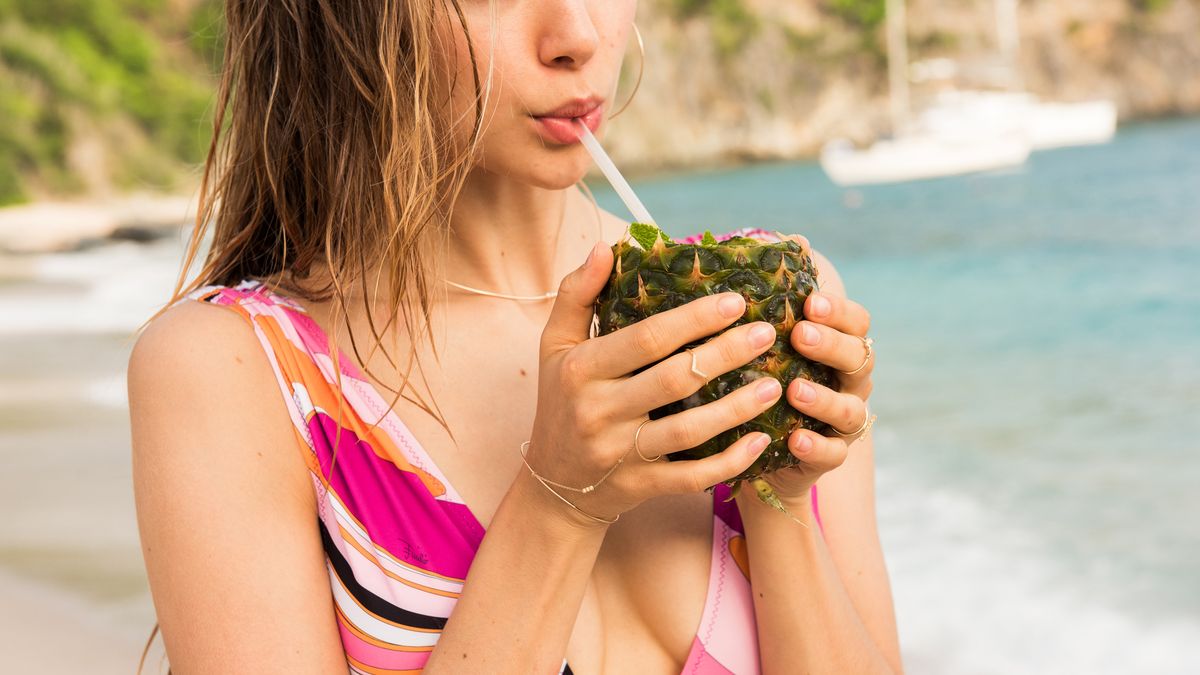 Travel
5 Foolproof Vacation Spots if You're Traveling with Someone You Barely Know
For those times when you *need* a vacation but only one fringe friend is available.
Friends, we've finally reached that pivotal moment when most of our friends have coupled up (some with babies!), have nine-to-fives that are more like nine-to-elevens, and have close to nil vacation days to be jet-setting as our plus-ones. While some of you fine souls can travel solo, there are times when you just want to have a companion on the other side of the world. Enter: a fringe friend (you know, the type of friend who isn't quite a best friend, but a little more than an acquaintance). Traveling with anyone for the first time can be a little, shall we say, daunting, so it's all about creating a drama-free, foolproof trip. We've put together a few locales that are so good you're bound to have an amazing time no matter what.


---
If You're Both Looking for Something Zen:
Rancho Valencia
resort and spa in Rancho Sante Fe, California,
is your spot
. Every suite has its own private patio (chic!), and with 45 acres of olive groves and gardens to explore, you have more than enough wandering to do when you just need to get away. You can credit the diamond lift facials and wrap treatments for the reason its spa made
Forbes
5 stars list, and the yoga and Pilates offered there gives you an hour break from making small talk.
If You Need to Sneak Away for Some Retail Therapy:
If you're the type of person to wants to swipe some plastic and take home some international momentos, then we you should definitely make your way to
Mexico City
. This is an artisan
'
s haven, so the retail therapy is real. Whip out your plastic, and head to
Void
(high-end vintage shopping),
Bimba Y Lola
(while a Spanish brand, their Mexico City location is bursting with beautifully designed beachwear, accessories, dresses, and more), and
Carla Fernández
(a young Mexican designers boutique full of lively designs). Stay at the
La Valise
hotel for a peaceful escape from the bustling city. The rooms are incredible, but if you feel cramped indoors, just roll your bed onto the balcony and sleep under the stars.
Even if Things Are Going Horribly, the Views Here Will Make You Forget:
No amount of awkwardness will matter when you're staying at
One&Only Reethi Rha
in the Maldives.
Especially
if you opt for one of the water suites, where you can spend your entire day lounging in a hammock over the ocean. When you've reached peak hammock time, simply opt for one of the 12 beaches or 40 pools the island offers instead. Malé, the capital city of the Maldives, is an easy day trip where you can easily get lost in all of the beautiful roadside food markets.
This Place Has Food So Good That Nothing Else Will Matter:
Ever had an urge to go to Japan? Hakodate, the city that people travel to for the food alone (don't worry, the views are just as aesthetically pleasing), is a great place to go with a new friend. We recommend staying at the
Boro Noguchi Hakodate
and spending your days dining on fresh seafood. Some of the best spots to grab a bite are the stalls around the city (you can't miss them) or
Donburi Yokocho Market
. Hakodate is also known for the best salt-based ramen, so make sure you stop at
Ajisai
for a bowl.