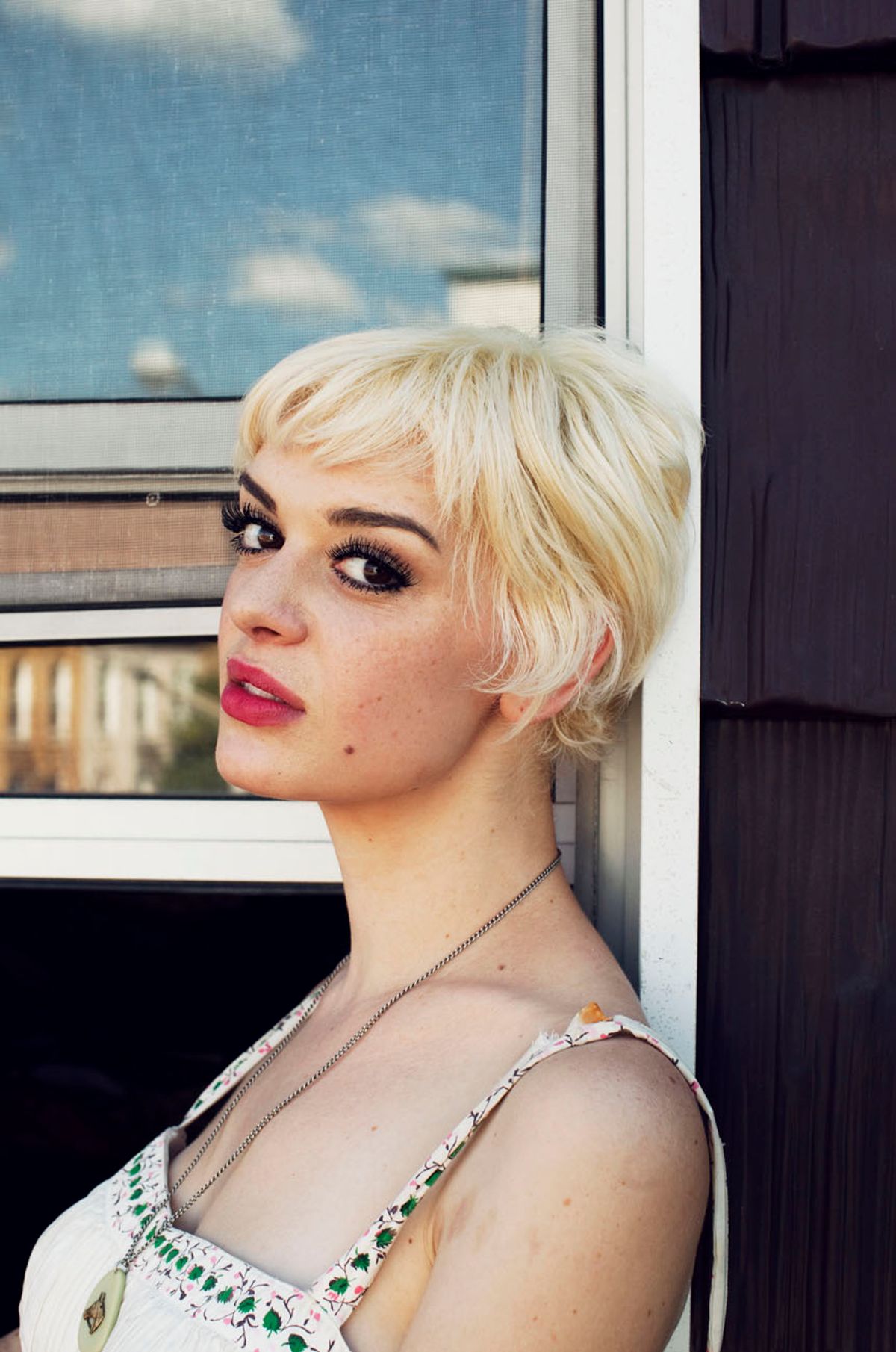 Closet
Not to mention a healthy dose of vintage glamour. New York.
Kerri Scales
Any writer can relate to the occasional inevitable fan-girl moment. No matter what degree of nonchalant professionalism you hold yourself to, they just unintentionally slip out, even when you desperately try to suppress
'
em. Take, for instance, that time writer and former Rookie editor
Amy Rose Spiegel
interviewed the one and only Morrissey—keeping in mind that this is the girl who described The Smiths as the band that makes its fans
'
hearts "do Olympic-level gymnastics when they hear it unexpectedly on the radio or at a restaurant." How did it all go down? "I got Morrissey's answers to my questions via email as I dutifully attended the after-party for a reading at Art Bar in the West Village. I went out onto the street, high from seeing his name in my phone, and pounded out florid emails to Rookie. And cried. Not for another six months would l realize that I had sent him my atomically considered interviews from an email account named for a Smiths reference. Rats." So how does one (who indeed fields pitches from an email address that serves as homage to Moz, BTW) end up trading emails with her lifelong idol and landing gigs at BuzzFeed, Rookie, and a book deal—all at an age where the rest of us are just trying to make it through the weekend without losing our credit cards, phone, only form of ID, dignity, etc.? A little
Working Girl
–
style fake-it-till-you-make-it elbow grease, that's how. "Don't ask permission if you believe an idea is worthwhile—just write it with credentials you invent, then apologize later if you can't carry it off," she explained. "The latter never ended up happening because this was great advice. It came from the late reporter Michael Hastings, who exhorted me to sprint after stories even if no one approved them or approved of them." Noted. As for Spiegel's closet? Her finds range from bedazzled Juicy Couture to Matisse for Opening Ceremony, with origins that vary just as wildly—everywhere from her dad's closet to a "trailer in Fayetteville, Arkansas." And for the record? She'll defend those Juicy sweats to the death.