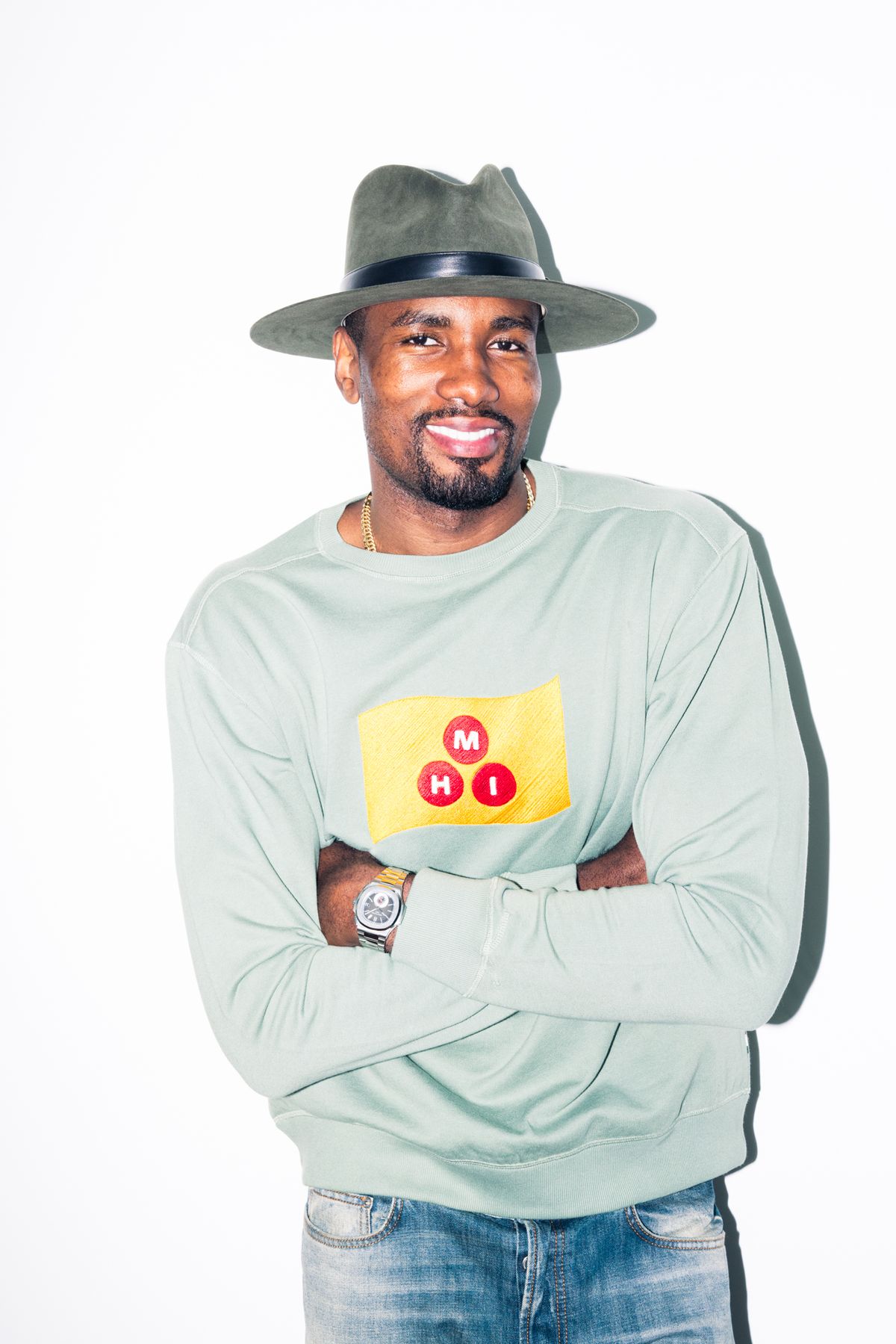 Closet
The Congolese professional basketball player lives for custom suits and Gucci. Toronto.
Renée Rodenkirchen
Jodi Taylor, Noah Lehava
It's slightly ironic that we ~finally~ made our way into Toronto Raptor, Serge Ibaka's closet just a day before he packed up his things from Toronto to head south to Miami and New York, last year. (As you know, COVETEUR HQ resides in the great white north). Ibaka is a bit of a nomad—just ask him where his home base is, and he'll tell you in his soft, deep Lingala-Spanish cadence, "everywhere." Although, the pro athlete always considers Brazzaville, Congo, his true home. 
It's his upbringing in the Republic of Congo that he credits for his love for well-made pieces. "The style [in the Congo] is very elegant. Everyone wants to be recognized. There's a lot of color," he quipped. It all made sense the moment he stepped out in an impeccably tailored, custom (not sure if you know what 6'10" looks like in person, but it's *tall*) mint-green suit and caramel wing-tipped shoes. He was very dapper indeed. 
That love for style is something he hoped to capture with the African-print shirts he designed in collaboration with Alba to raise proceeds in support of his namesake foundation, Serge Ibaka Foundation, that helps empower youth. And when it comes to his off-duty (er, off-court) sartorial affinities, he unboxed an entire collection of sustainably sourced beaver-felt Nick Fouquet hats, Lanvin leather jackets, and Dior denim for us to play. He'll be the first to tell you his personal wardrobe has come a long way. 
Click through to see more of Ibaka's favorite pieces, more on how he's hoping to build his foundation and to find out who his dream designer collaboration would be with.