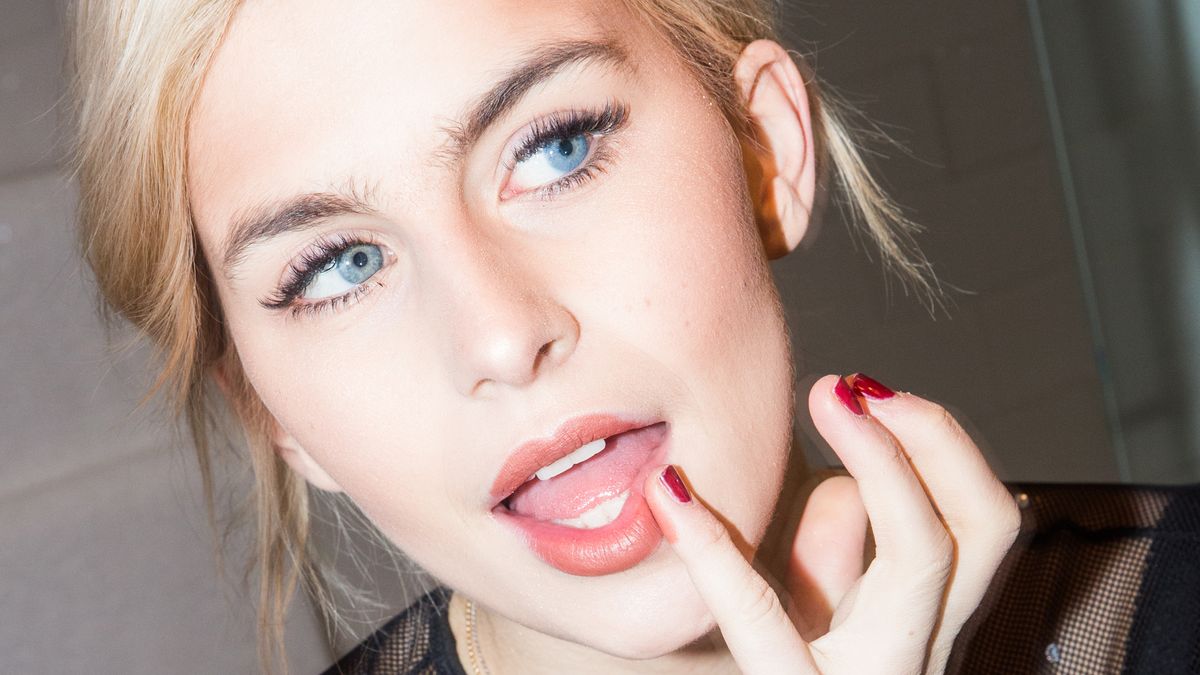 Makeup
Make space in your makeup bag for this new release.
In the summer, when a pile of makeup feels heavy and can drip down your face come happy hour, any product that gives us a flush of color with an easy application is much appreciated. Better yet if it's hydrating and avoids making us feel any greasier than we are already. So when
Nars' Oil-Infused Lip Tint
came across our desks, you best believe we were intrigued.
This wasn't the first time we had spotted the new release, however. Backstage at the
Alexander Wang Collection 1 show
last week, makeup artist Diane Kendall and her team applied a faint peach-colored product onto the top of the models' cheekbones. The effect was a lived-in highlight, glossy but perfectly melted into the skin, like they had all jogged from their apartments to the runway. Color us shocked when Kendall revealed that she had used the lip tint (in limited-edition Orgasm) rather than a traditional highlight, tapping it into the skin with her fingers for that enviable glow.
While the look was undeniably pretty, for everyday use, we prefer a quick swipe on the lips. There are three available shades in addition to Orgasm: Primal Instinct, a warm rose; Disco Infernal, moody plum; and High Security, a cool fuchsia. Although they appear bright in the packaging, they apply quite sheer, with just a subtle undertone of color. And, unlike most gloss formulas, it lacks that distinct tackiness—there's more of a balm-like finish once you rub together to blend. Best of all, our lips felt deeply hydrated all day long, without any need for a touch-up. Just a healthy tint of color with medium shine that garnered multiple compliments. Now, that's the kind of
effortless summer beauty
we can get behind.
Nars Oil-Infused Lip Tint is available at Sephora stores today and
online
, and retails for $26.
---