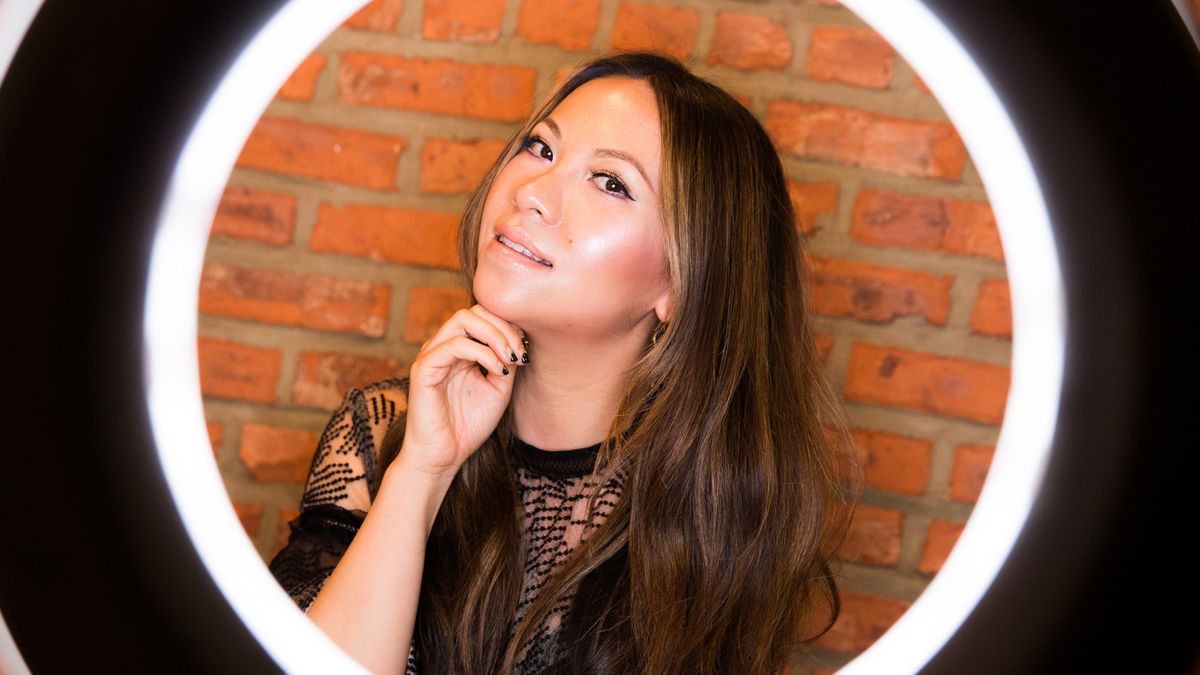 Makeup
How to Look Dewy—Not Sweaty—This Summer
Makeup artist Nam Vo is here to refine your glow factor.
In the world of beauty, there's a fine line between looking deliciously dewy and I-just-ran-five-miles sweaty, and unfortunately the summer makes it dangerously easy to tip from the former to the latter. But that doesn't mean you need to pack away all your
highlighters
until fall—it's totally possible to use the seasonal heat to your advantage. All you need is a few key makeup and skin-care products, plus a little bit of technique.
So who did we turn to for some glowy skin expertise? Makeup artist
Nam Vo
, of course. She's the creator of the
#dewydumplings
movement (
watch her videos
; they're hypnotic) and was more than happy to fill us in on what we need to know for achieving the ideal level of glow for the summer. Check out everything she taught us below, and shop her 14 favorite products.
---
What's your beauty philosophy when it's hot out?
"Summer is when you look beachy, radiant, and beautiful, so for me it's about upping the sunscreen and [lowering] the coverage. I'd rather look like I have a couple flaws than have my makeup separate and look like I have a mask on my face. You could walk six blocks in NYC and look like a sweaty disaster. Summer is a great time to be effortless. One color on the lid, a sheer color on the lips—very natural. There's nothing more unflattering than leaving full-coverage makeup melted down."
How do you like to switch up a beauty routine for warm weather?
"First of all, you want your skin to be breathable, because layering on makeup is going to make you break out. You might look flawless in your room, and by the time you get to the office, your makeup starts to break. I suggest [using] a dewy primer or potion before makeup [to prevent breaking].
Ole Henriksen
,
Beautyblender
, and
Marc Jacobs
all make great ones. My other suggestion is to lighten the makeup. If you're wearing something more full-coverage, I think it's time to sheer it down."
What types of formulas do you look for in the summer?
"If you're like me and you don't care about coverage, I might just put on a glowy lotion and then spot-treat with concealer. Then I might use a cream blush, like the
Stila Convertible Color
. I love a cushion compact, like the new
La Mer
—
it's so wet and dewy. If you love highlighter, I do a cream highlighter and set it with a powder. You could do the wet-look highlighter or a shimmer look with the
Becca Champagne Pop
. If you want to go over-the-top, you [use]
Fenty
."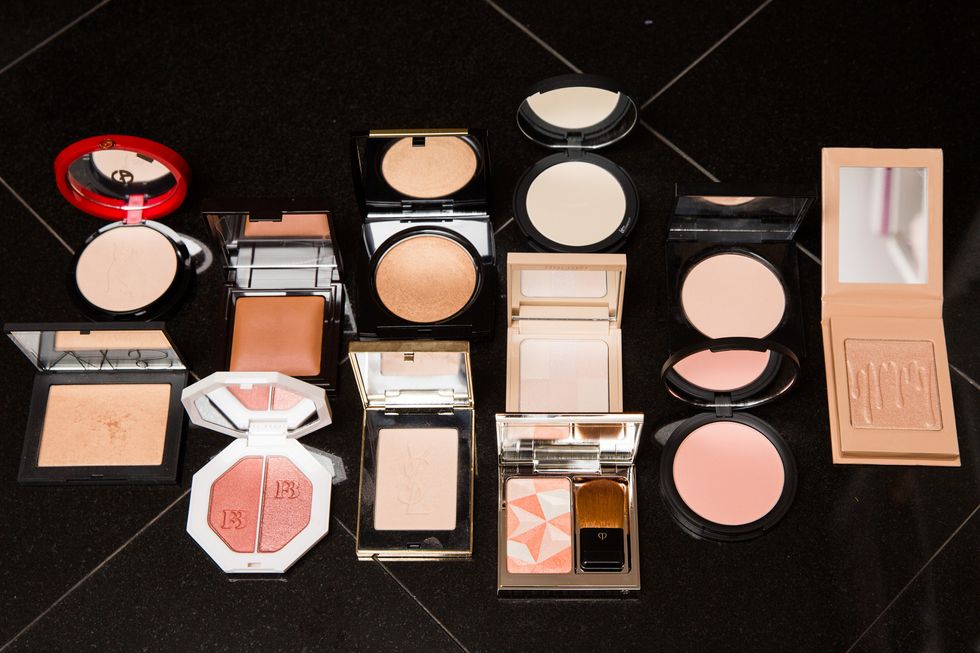 What is the best application for this type of creamy makeup?
"I think just using a clean finger. If you have a cream product, just tap it in with your finger rather than using a synthetic brush, because your fingers have natural oils [so] they will sheer the tone down a little."
Where do you prefer to apply highlighter in the summer?
"I put it over my eyes, under the brow, and my cheekbones; a little bit on the forehead, even on my chin because I like to make it pop."
How do you keep the rest of the face matte and oil under control?
"I love a setting powder, like the
Laura Mercier Translucent Setting Powder
. I actually prefer loose powder, but I know it's hard to carry. When you're sweaty and you add more powder, you have to blot. I think another mistake people make is powdering the whole face. I like certain points of the forehead to be shiny. I like positioned powder, where it needs to go, [and for] the high points to be dewy. I don't want you to look like a pancake."
Any other products you love to use in the summer?
"I'm a fan of blotting papers.
Beautyblender Blotterazzi
is a great thing to have. NARS Multiple Sticks are great because they're good on the go and you can make it a bronzer-slash-highlighter. Another one of my favorite products is the
Westman Atelier Super Loaded Tinted Highlighter
. It's just really pretty. One of my most iconic products that I use in almost every application is the
CHANEL Soleil de Tan Sheer Illuminating Fluid
. It's super shimmery. It's not champagney or bronzey; it just warms up the face.
"There's a new Korean brand called Cle— they make a cushion highlighter, the
Essence Moonlighter Cushion
, that stays on for ages. I've used 
Tatcha Luminous Dewy Skin Mist
every day for the past seven years.
IT Cosmetics CC+ Cream with SPF 50+
stays on forever. I use the tiniest amount. For people that do like coverage, it's the greatest for summertime."
Anything else you'd suggest for summer beauty maintenance?
"Go out there and actually get facials and
laser [treatments]
rather than using makeup to cover the skin. There are a lot of really affordable options like Clear + Brilliant, Vivaci,
microneedling
. You could even microneedle yourself [at home]. There is more damage done to your skin in the summer
—
the heat, the sweating, and then trying to counteract it all with makeup just makes everything worse. So go get your peels, get your skin-care regimen at its best, because you're more vulnerable to sun damage in the summer, and your pores are about to get clogged."