We Tried It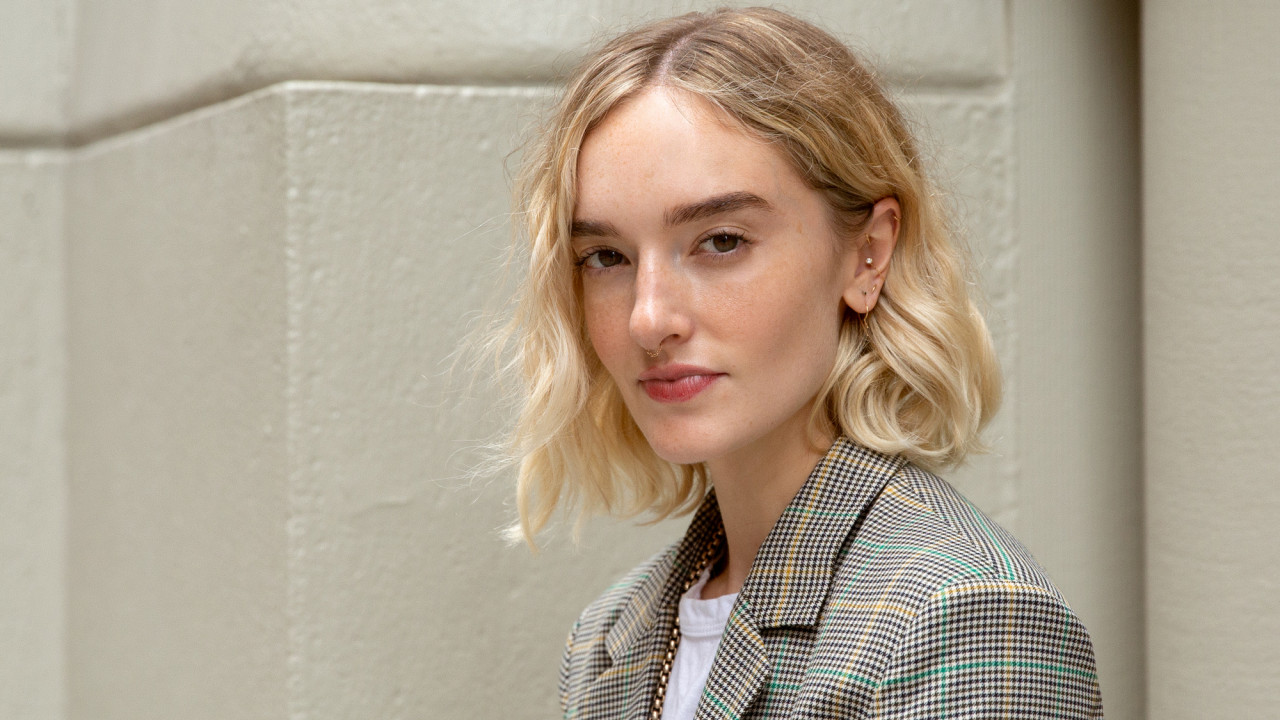 I Tried Tinting My Eyebrows with Beard Dye
It's not just for men, ladies.
Like I explain to anyone who compliments my eyebrows, they receive the most love out of any part of my face. They're bushy to the max and given free rein to grow wherever they please since I banished my tweezers three years ago (when Tom Pecheux, a world-renowned makeup artist, tells you to leave them alone, you leave them the hell alone).
Despite curbing my tendency to over-pluck the ends, the girls still need a little help to look their best. On most days, that means a volumizing brow gel on top of a medium-brown pencil. But now that summer is basically here, my beauty routine gets pared down to the skin-care essentials, plus a quick flick of mascara and a rosy lip balm. So for my brows—which are naturally quite blond and can disappear with enough time in the sun—I swear by a tinting session to maintain a darker shade. It also defines all the little hairs around the edges of your arch to make them appear even larger. Score.
However, I, like many adults, can barely take a 30-minute lunch break, much less set aside the time to stop by my favorite salon for a monthly brow tint. So rather than forfeit my preferred beauty look, or stress myself out with a last-minute appointment, I decided to take my brows into my own hands and do them myself—with plenty of industry guidance, of course.
I had heard in my years going backstage at fashion shows that many makeup artists swear by an unexpected product to tint your own eyebrows: beard dye. Specifically, Just for Men, that well-known line of coloring products marketed to silver foxes, aka boys with grey hair.
*Pause for the appreciation of the ultimate silver fox, George Clooney*
Since the beard formula is safe to use on your face (as opposed to the hair formula, which is very much not), you're able to dye your brow hair in a similar method as if you went to a professional. But would the results look nearly as good? Eight dollars later I was ready to find out for myself.
The kit comes with a color base—I chose Medium Brown—a natural color developer, a plastic mixing tray, an applicator brush, and disposable gloves. Before messing with any of that, however, I circled my brows with a layer of Vaseline to keep the dye from staining my skin. Then, as advised, I squeezed a thin line of the color base into one side of the tray, about one inch long, and mirrored it with the developer on the other side. Using the reverse side of the brush, I mixed the two together to form a light brown cream, then dipped in the brush very lightly. I swiped over the ends of my brows, recoating the brush with the dye to tackle the middle and inner corners. To get rid of any clumps, I ran my spoolie across my brow in the opposite direction of my hair growth and cleaned off any color outside my brow line with a cotton bud. With five minutes on the clock, I waited, careful not to tilt my head should any dye drip onto my eyelids.
When the time was up, I washed my face with a gentle cleanser, thoroughly wiping my lids and brows with cool water and toweling them dry before opening my eyes. A faint ring of greyish-brown was still visible above my brows, so I used another cotton bud dipped in Vaseline to remove it. But the hair itself was the exact shade as it appeared on the box's label, a deep mahogany brown. The wispy hairs on the ends were more visible, and a few bare patches in the middle looked much more full. Overall, they did look darker, as if I had already completed my pencil and gel steps. Did they have the same dimension as when I visited Kristie Streicher in L.A.? Definitely not—she's an eyebrow wizard. Was I able to finish my skin-care routine and crawl into bed by ten-thirty? You betcha.
So maybe using beard dye won't totally replace a salon visit, but in a pinch, it does the job with approximately 75 percent less effort. And in the summer, when my laziness reaches college-frat-boy proportions, that's exactly the kind of beauty ritual I'm looking for. Just for Men, welcome to my bathroom shelf.
Want more stories like this?
How an Editor Spends $300 at Sephora
11 Brow Gels That Deliver Big, Bold Brows
Everything You Want to Know about Collagen