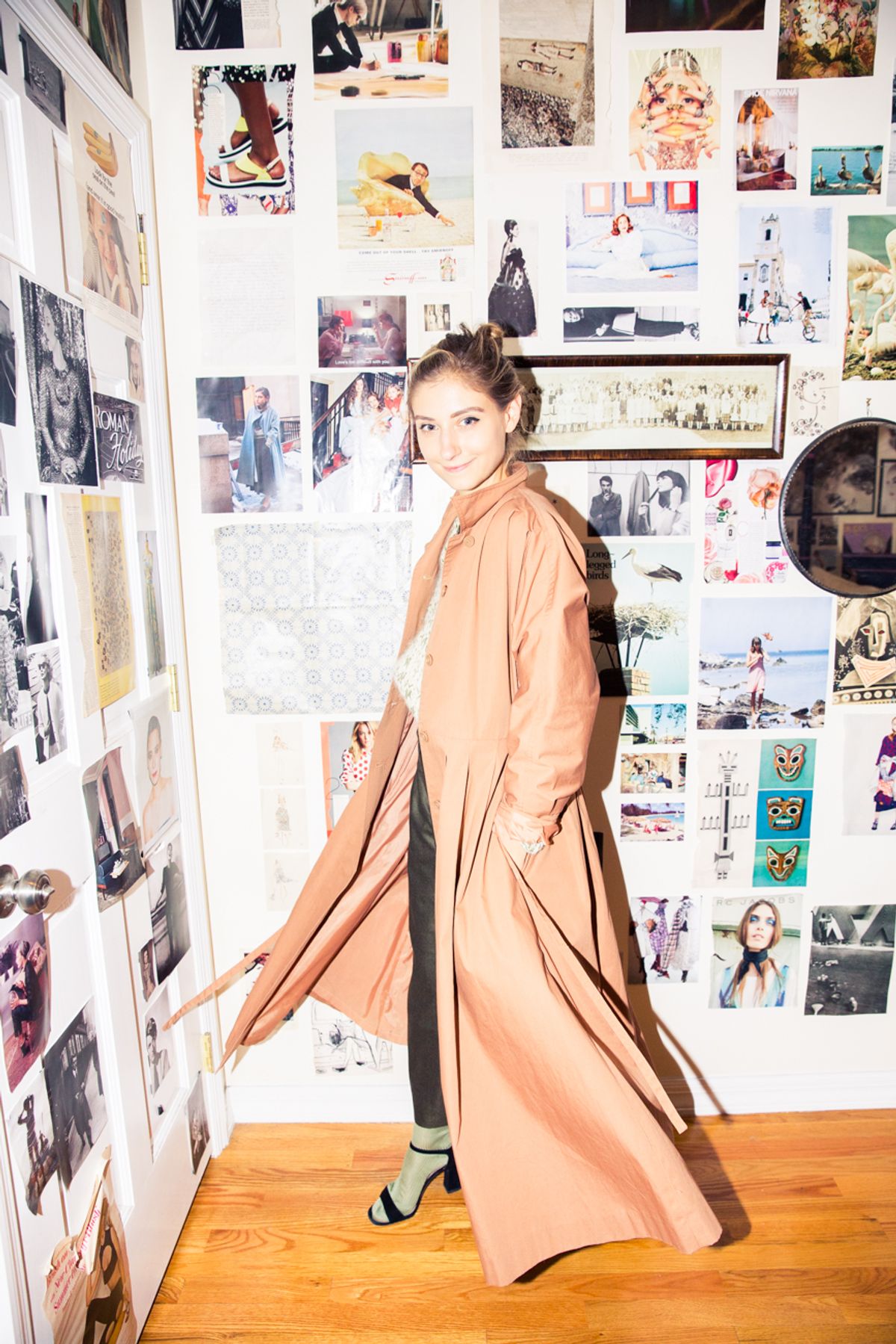 Closet
Jenny Walton has a dream career and the wardrobe to match. New York.
Renée Rodenkirchen
Emily Ramshaw
There are creative gigs that seem so downright dreamy they can't possibly be real
—
or, at the very least, pay real money. In the romantic, artistic sense, how can't it honestly be someone's job to draw pretty things for a living? And yet, for a few supremely talented people, that's actually what they get to do every day. Take
Jenny Walton
, who, on top of being a stylist and designer, is a fashion illustrator who works for the likes of J.Crew and
InStyle.
Yes, she's very, very talented. Yes, we're jealous. Of course, it doesn't hurt that she's also beautiful and almost perfectly fulfills the aforementioned romantic vision of how a fashion illustrator should dress—halfway between vintage-hoarding ingénue and eccentric art teacher. (And you better believe that's more than enough to cause street-style photog frenzy on the fashion month circuit.) Suffice it to say, we were pretty much banging down the door of her Brooklyn brownstone by the time we got around to inviting ourselves over. Walton's wardrobe is much like her sketchbook (which you can get a pretty thorough glimpse of on her blog,
Markers and Microns
) come to life. There was a trove of bright and playful vintage that made us wonder what we've been doing wrong all these years when it comes to thrifting. "My number one tip is to be patient," she counseled when we asked about her
vintage shopping secrets
. "It's just my personality type, but I love going to a store with a bunch of things and combing through everything." OK, so maybe the whole patience thing doesn't come so naturally to us. Meanwhile, Walton's shoe closet was primarily made up of Miu Miu, which we can always get behind, and she had enough vintage enamel jewelry to set us up for life. By the time we were being ushered out the door, we were resolved to add just the littlest bit of Walton's whimsy to our usual style go-tos. We mean, we'll never be good enough to draw for J.Crew, but we can totally dress like we are, right?