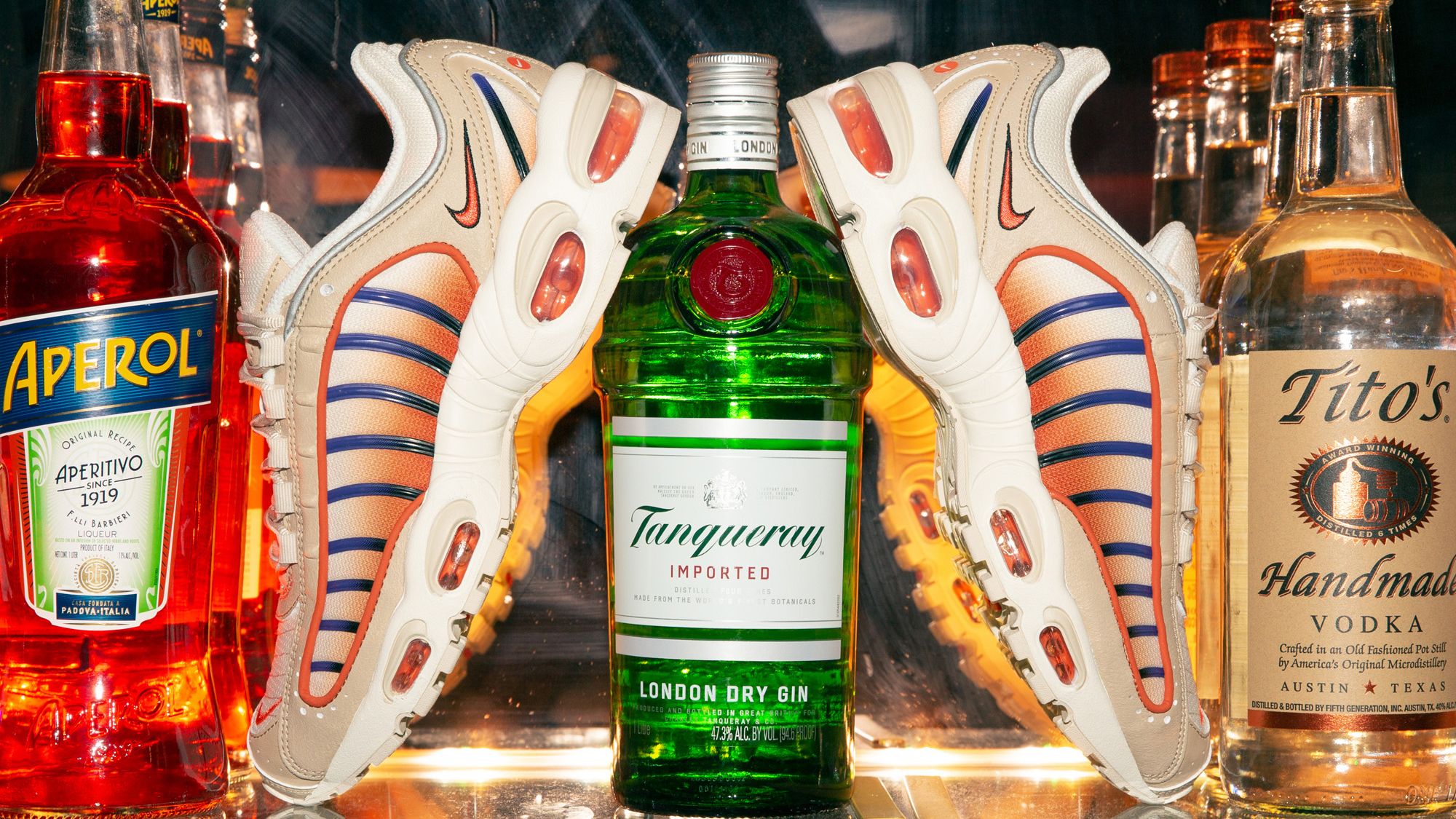 Interiors
Memorize the address and hours of SNS Bar. We'll see you there.
Alec Kugler
Producer
Monique Kamargo
Not sure if you guys have noticed, but we're pretty big fans of the people over at
Sneakersnstuff
—so much so that we helped welcome the Swedish brand into both
New York
and
Los Angeles
, and then we threw a big party with them for our annual
Sneaker Week
. A few months back, the team let us in on a secret: They were opening a bar in New York, right next to their Meatpacking location. Naturally, we were thrilled. Even more so when we got word that
SNS Bar
was going to be decked out with purple lighting, epoxy flooring and tabletops, and greenery. Oh, and the menu's theme is
"
Shitty Drinks Made Great.
"
Could you imagine a better place?
Even before we set foot inside the bar (located at 63 Gansevoort St.), we already knew the design would be flawless, thanks to SNS's design
"
weapon,
"
Jenny Askenfors of
Bofink Design Studio
, and her crazy attention to detail. We weren't wrong either, but still found ourselves amazed by a bar freezer turned merch refrigerator, gold toilet, and some super comfy couches. The lineup for opening week was equally impressive. Everyone from Stretch Armstrong to Just Blaze, Venus X, and Large Professor spun or performed for four back-to-back nights of debauchery. To get the full scoop on the place, we chatted with Sneakersntuff co-founder 
Erik Fagerlind
. Scroll for the details.
---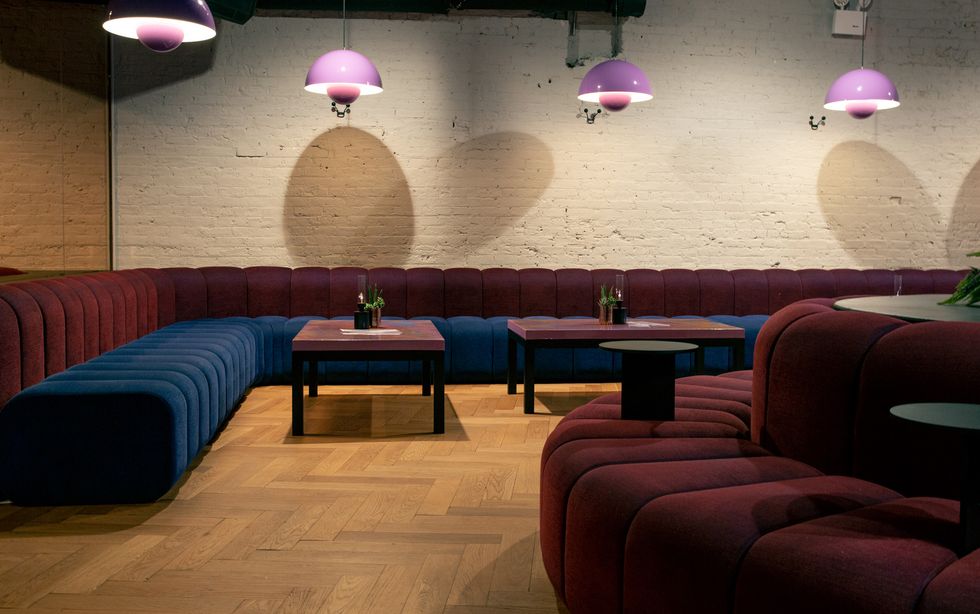 The idea for SNS Bar has been there since the opening of their New York location:
"It goes back to the need of doing something more than just a retail store in order to break through the noise. When we looked at New York, we wanted something more than just a square box to put a store into. [When we] viewed our Meatpacking location for the first time, we had just signed our location in Berlin, an old restaurant and pub that came with a huge nightclub in the basement. We used that as an example when we explained to the landlord in New York why the Meatpacking space would be enough for us. He came back with 'We actually have a bar in the basement of the building, would you want to take that over?'"
Going the extra mile is not new to them:
"I don't expect everyone to apply for liquor licences left and right, but we have tried many things over the years. Twenty years ago, we had a record store in our store in Stockholm. Then we have had a caf
é
in there, a milkshake bar, and so on. We are as much lifestyle as we are sneakers, and a bar is a pretty good place to be able to showcase that."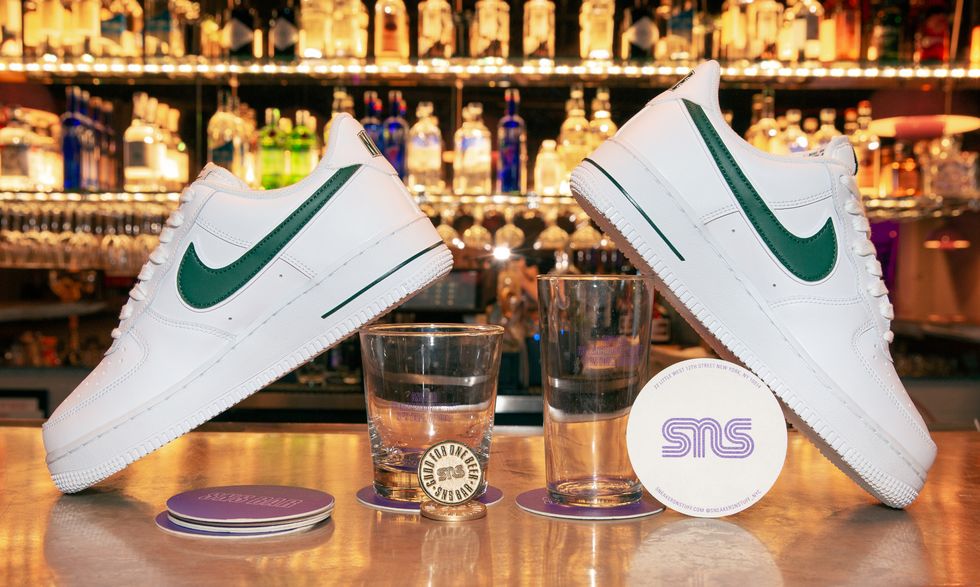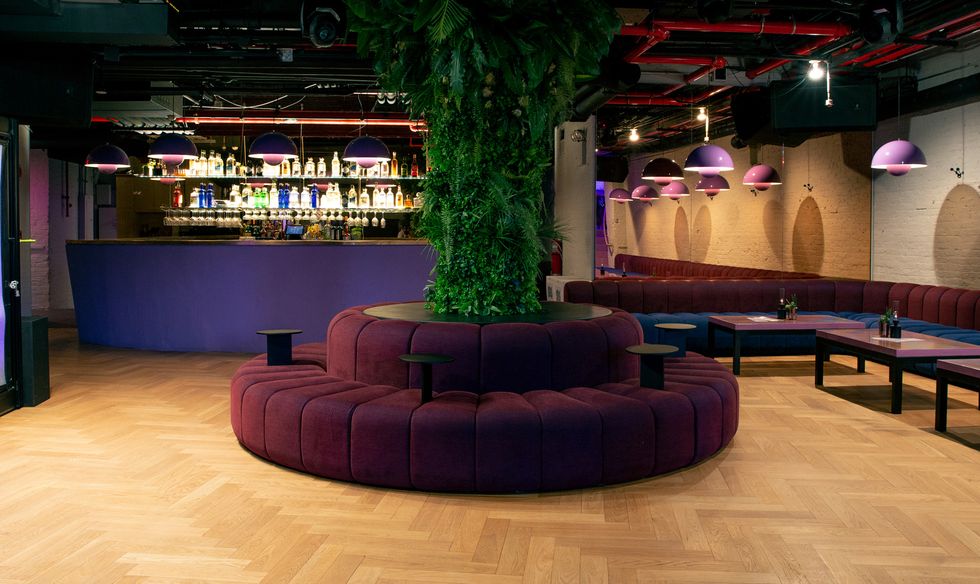 The bar is inspired by an old New York club:
"We referenced a club we used to go to in the early 2000s called APT. The club part of APT was also downstairs but didn't feel claustrophobic—more like a cool living-room type of feeling. And the music was always on point."
And pays homage to the city:
"We want [our stores] to be connected to the city they are in. We need to be SNS NYC in NYC. New York has been a huge part of raising SNS over the years, so this is our way to give back to the city that inspired us so much. Judging from the first couple of days, I think we also managed to point out a void in NYC. There is a need for a place where people can count on a good night out any time of the week
—
where surprise acts might pop up on stage, where world-renowned DJs stand behind the wheels. Just like Jazzy Jeff, Q-tip, etc., were residents at APT."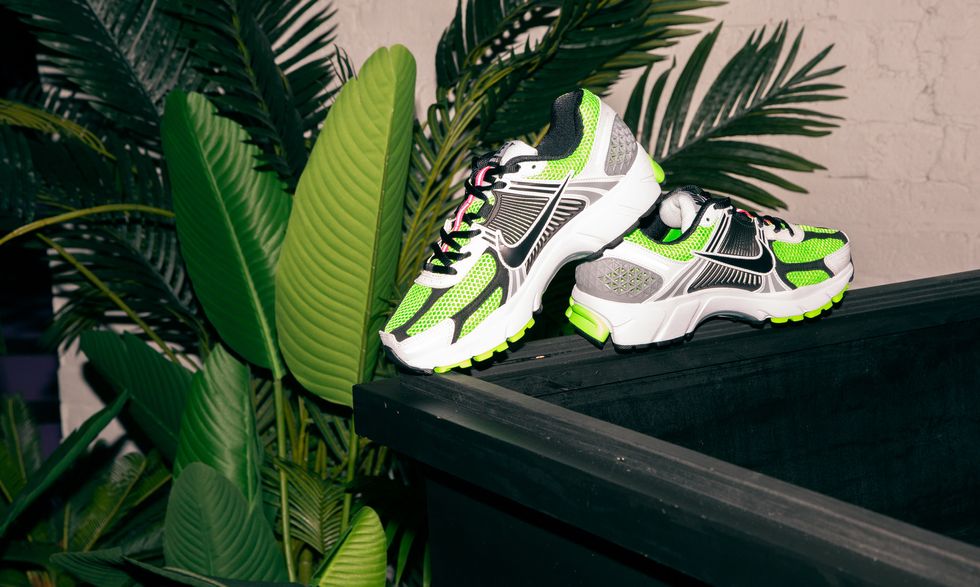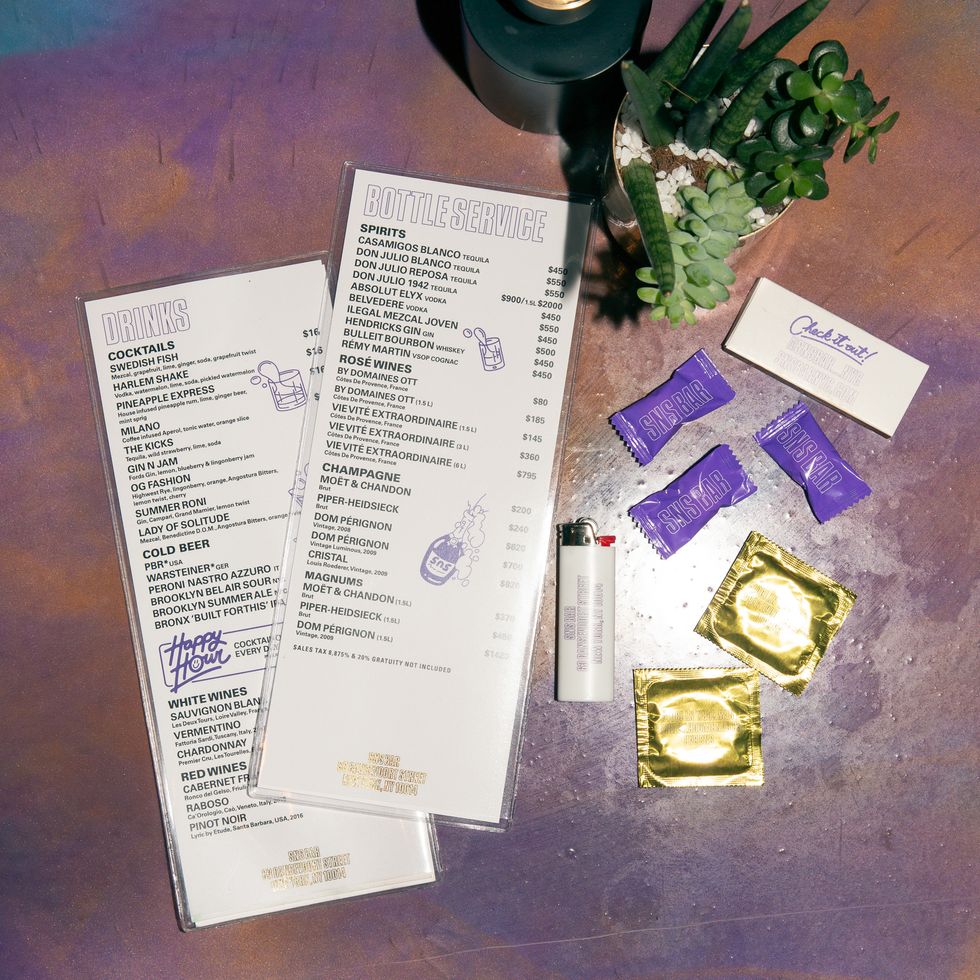 Right down to the lighting and flooring:
"The epoxy flooring in purple, blue, and gold is inspired by the New York skyline water reflection at night, and it sets the tone for what is ahead.
"The purple lightning is [also] inspired by the skyline at night, and the greenery is the energy in the city."
The most surreal moments from opening week:
"When the alarm rings in the morning, I have a new level of respect for those who work service during evenings and nights. It's a lot of hard work, and I'm super happy to see that we have found a team with so much passion for what they do, and to deliver that with a smile. Outside of that, to see legends onstage, on the guest list, in the bar—as two kids from Stockholm who just wanted to find rare sneakers, it is all very mind-blowing."
What we can expect to see in the coming months:
"[There's] always a bit of pressure to open something. Expectations are high, and we strive to live up to them. But at the end of it, this is a bar that will be open four days a week over the summer and move on to even more days this fall. It will be solidly programmed along the way. Think Tiny Desk Concert meets a bar."
Want more stories like this?
Last Week We Threw Our First-Ever Sneaker Week Party with Sneakersnstuff
Stockholm's Favorite Sneaker Store Just Opened in NYC
Sneakersnstuff Opens Their L.A. Store Tomorrow