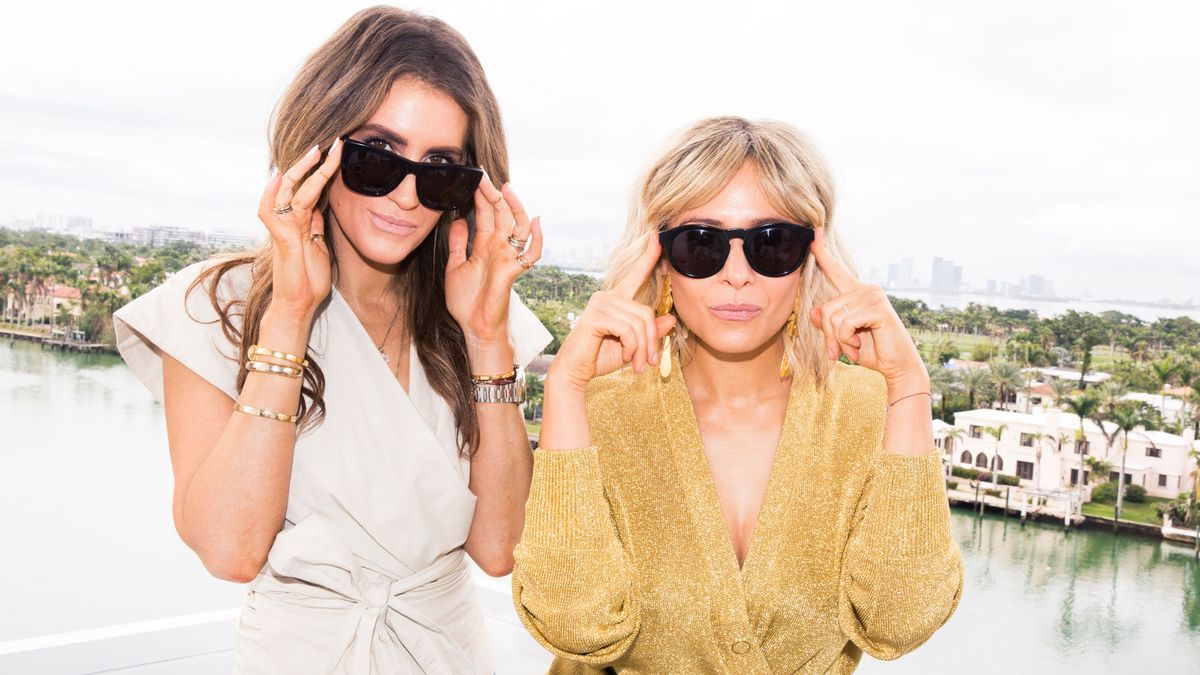 Career
The Women of Gee Beauty Can Help You Grow Your Brows Back
No but really. They also are pros at fast yet effective skin care.
Alec Kugler
Skin care and beauty are meant to be fun. Sure, sometimes it's more annoying than anything when you can't seem to get rid of that
one pesky zit
 atop your nose. Or when you've majorly messed up and now have eyebrows reminiscent of the '90s. But that's when you've gotta wave that white flag, girl, and pick up the phone—and we suggest you call
Gee Beauty
when you do, aka the beauty experts for everything skin care, brow, lash, and makeup. Not only does the company have studios in Toronto and Miami, it's also owned and operated by a mom (Miriam Gee) and her three daughters (Celene, Natalie, and Stephanie), all of whom are experts in, well,
everything
.
Since 2005, the Gee girls have focused on fast yet effective skin care and brow maintenance, and now—12+ years later—they've added makeup experts and skillful lash technicians to their r
é
sum
é
s. While
we've been longtime fans of the brand
, it had been a minute since we'd caught up with these incredible women, so we paid all four a visit when we were in
Miami
earlier this year. Given the world's (and our) current obsession with all things brows and lashes, we figured there was no better time to try to squeeze all the best tips out of Natalie and Celene, as well as chat business, their hero skin-care products, and what's up next for Gee Beauty.
---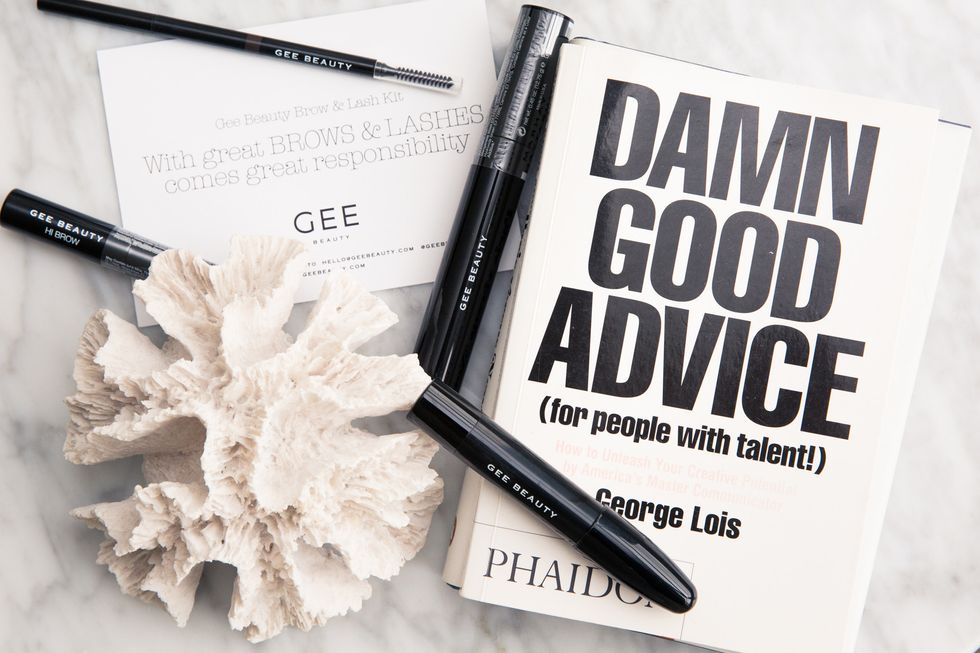 Their goal is to never hide anything from you:

Celene Gee: "Gee Beauty started in 2005, in Toronto with Miriam and Natalie—they spearheaded the creation. We set out to modernize or redefine the beauty experience. At the time, especially in North America, there weren't any modern and fresh experiences where you could go in for 15 or 55 minutes and get result-driven beauty. We wanted to be modern, time-sensitive, and wanted to give [our clients] a lot of knowledge and education. We aren't keeping all the secrets; we're sharing everything."

They specialize in skin and brows:

CG: "We've really realized that what we know best is skin and brows. Because we have the skin-care background, the experience, the treatments, and the products, we're able to say, 'Hey, let's do a little exfoliation so that your tinted primer sets beautifully on the skin.' [It's not] about trend or color cosmetics for us; it's letting your skin look the most beautiful. Our clients definitely don't want a fully made-up look. We developed and refined the collections so that they're [an] edited set, especially the two kits we just launched—one for face, one for brows—where it's three or four pieces—your skin and your brow wardrobe."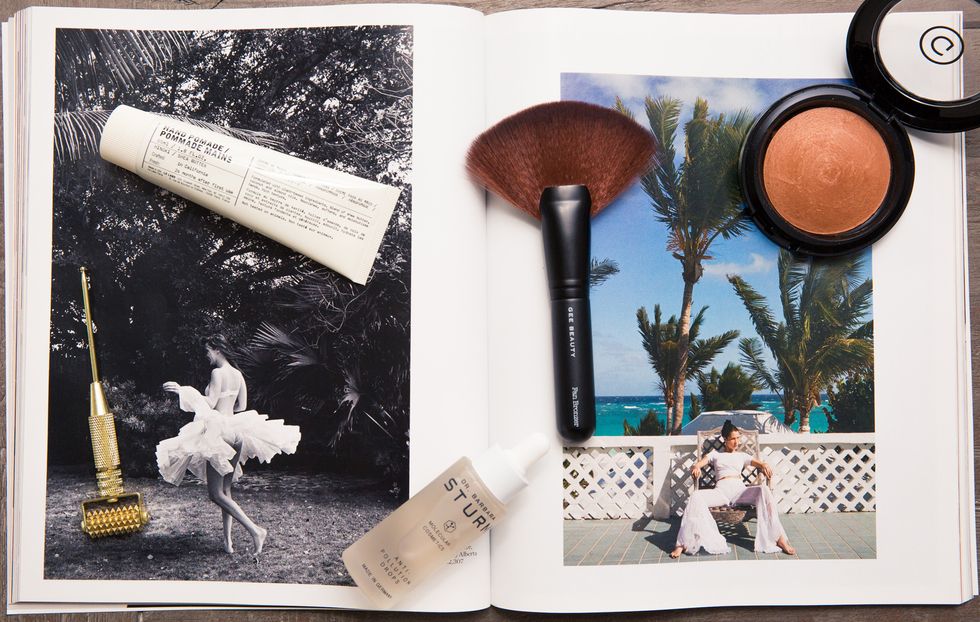 They started on brows before any of us were even thinking about them:
CG:
"2005 was the era when everyone was over-plucking their brows. Miriam has a background as a makeup artist and in editorial—when she was doing on-set makeup, she would shape models
'
brows, and at that time nobody was getting their eyebrows done; you were getting your nails done. Natalie learned the technique of threading, and she's now a master eyebrow shaper—she's like a brow guru. People come from all over North America to see her. She also learned how to thread and tint the brows, which not a lot of people were doing. When you shape the brow and see the lift, it's transformative. It's such a modern way to maintain a fresh, youthful, modern, healthy appearance."
And know the secrets for getting them to grow back:
Natalie Gee:
"Brows are a main feature that can be transformed. It's quick, it doesn't cost a lot, and it's completely transformative. For anyone entering Gee Beauty, it's the perfect entry point to what we're all about. No matter how thick or thin your brows are, what people see is how well they're suited to your face, the style, and if they're groomed. Everyone has a different style depending on face shape."
CG:
"There are also ways to grow back [your eyebrows], or you can do brow filling with pencil. It's this feature on the face that shouldn't be overlooked.
Brow 911
was one of the services we launched with because people were tweezing at home and over-plucking."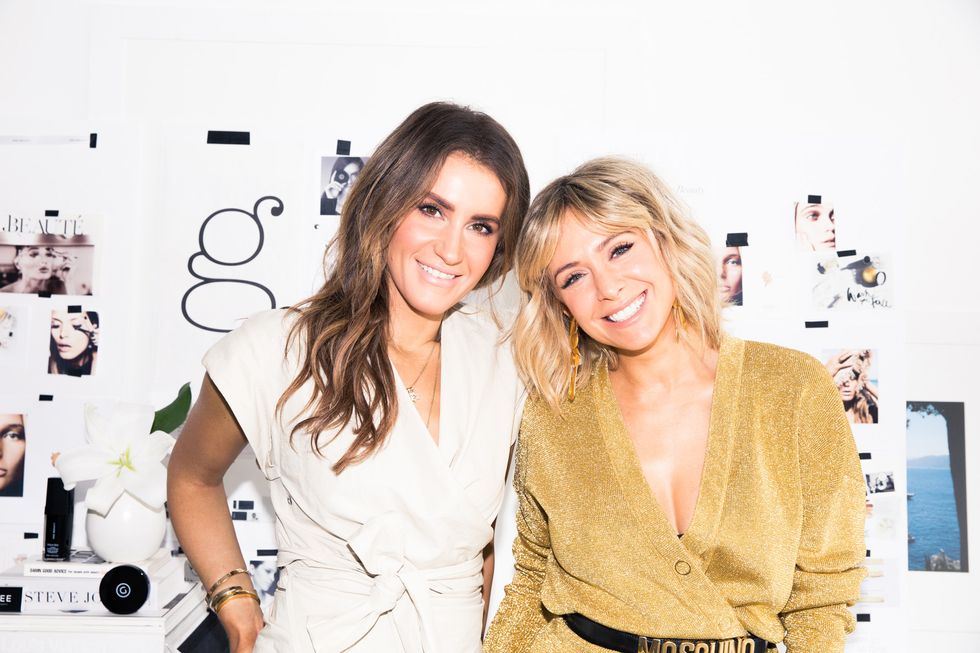 NG: "What a lot of people don't realize is that one hair taken away can alter the entire look of the brow. Brow 911 is a service about not doing anything with your brows—it's letting your brows go for as long as you can. Not touching your brows and letting the 'doctors of eyebrows' do the work they need to—slowly but surely, we'll get you back to your shape."

CG: "There's always something to work with that we can style or add to in some way."

Each of the four women have their areas of expertise:

CG: "I'm the creative director. I oversee and direct everything from our marketing initiatives, brand, voice, development, aesthetic, packaging, website design—basically the look and feel of our brand. Miriam oversees and directs the cosmetic development. We edit and create the [makeup] collections together, but she is really the spearhead of the client experience, setting the tone. She trains all the team members, from the skin therapists to the artists to the front desk people. It really comes from the head down in terms of Miriam. She travels back and forth from Toronto to Miami, as does Stephanie.

"Natalie is like the brow guru—she's created that entire division and trained all the brow experts. She runs the studio here as well."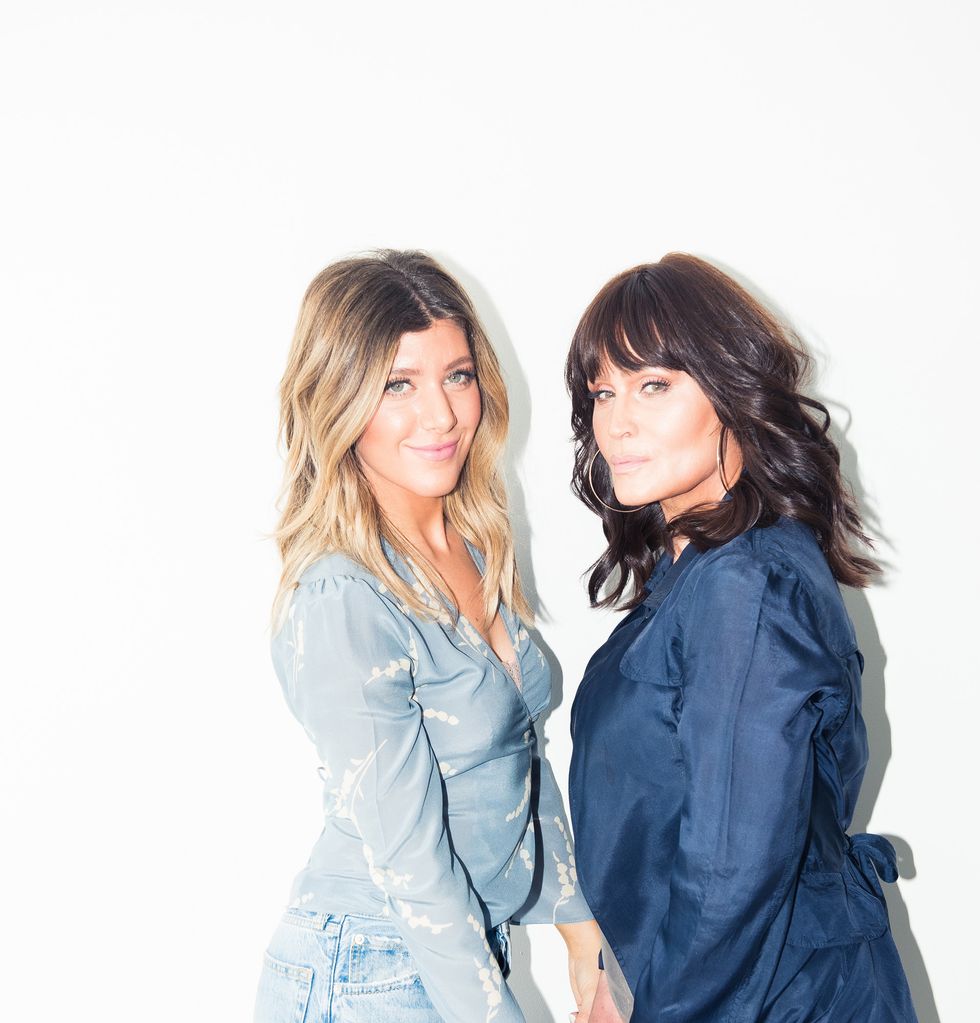 NG: "What I've recently come into that I love is being on video or online, talking about our makeup, doing makeup applications—educating. I really believe in the products. Beauty is so fun, empowering, and it's confidence-boosting. I love working with people and I love sharing my knowledge."

CG: "Stephane is the studio director in Toronto. She does all of our social media and oversees the team there. She does a lot of team building and management and is an incredible skin expert. You can book five or ten minutes with Stephanie, and in that time she'll give you an incredible routine that's all about results."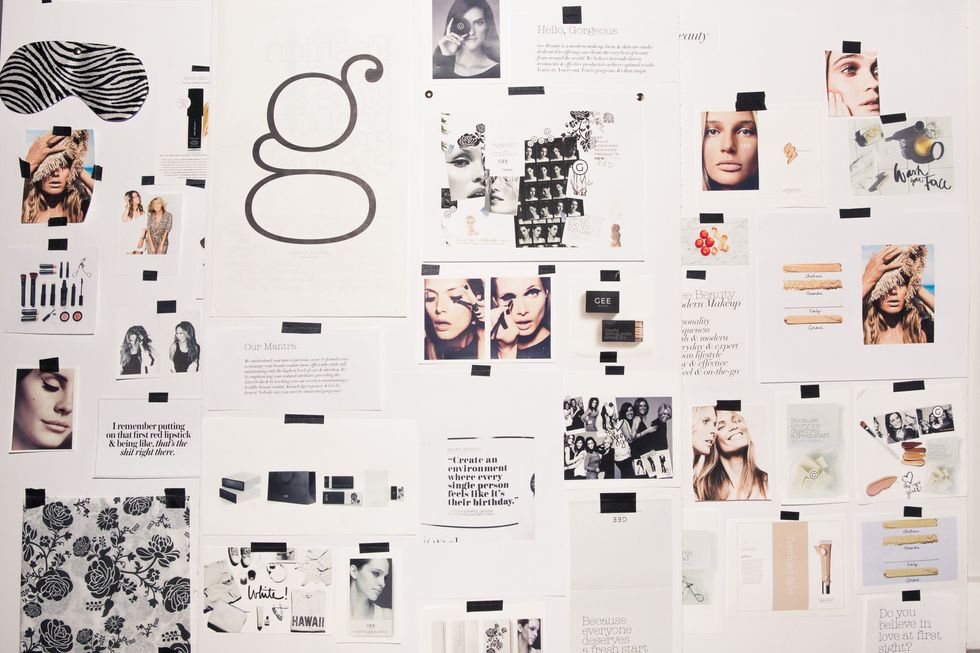 They also swear by vitamin C:

CG: "We all use it every day. We say it's like wearing your seat belt. You're not going to wake up in two weeks and have your skin transformed, but in two or 20 years, you're going to be thankful that you started using it. Skinceuticals Vitamin C for me is absolutely number one."

NG: "I'm also a big, huge vitamin C fan. Vitamin C in the morning and retinol at night, they are things that are non-negotiable. We put everything on our neck, chest, and the back of our hands as well. Anywhere that is hugely exposed, make sure you get a vitamin C and sunscreen on, and just keep your body as hydrated as possible."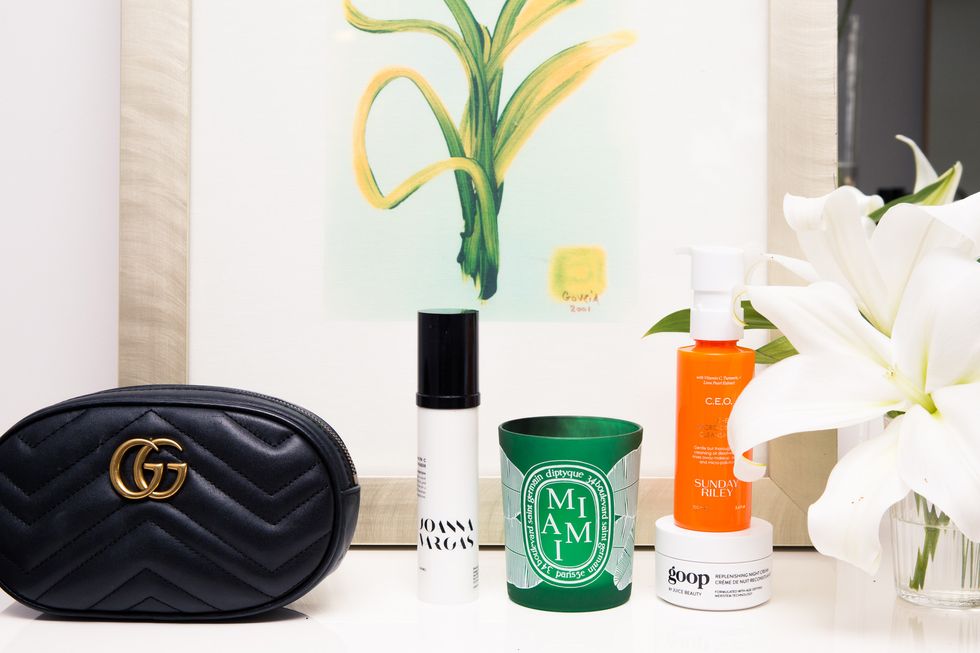 They know lashes as well as they do brows:
NG:
"Lash extensions are huge, and [the ones] we offer at Gee Beauty are very natural. We really care about the integrity of your lash and will always use lashes that are the proper thickness and customized to your look. We have a mascara that we developed for lash extensions as well. Our double-XL mascara has a lot of hyaluronic [acid]—it's very hydrating to the eyes, plus, it doesn't tube the lashes, so it's very easy to remove and apply. It's nice when you're at the tail end of your lash extensions to put a little on at the base of the lash line to give yourself another couple of days."
CG:
"We just launched a service in both cities called lash lifting—the keratin lash lift. It's an incredible service that gives you this beautiful pop with your own natural lashes, making them look longer and fuller. We also tint the lashes during the process. It's not going to give you the intensity or the volume of eyelash extensions, but it really pops. That's my favorite treatment."
Want more stories like this?
This $20 Cream Cured My Hormonal Acne for Good
This At-Home Microneedling Tool Is Selling like Crazy
The Non-Toxic Beauty Brand Sephora Can't Keep on Its Shelves