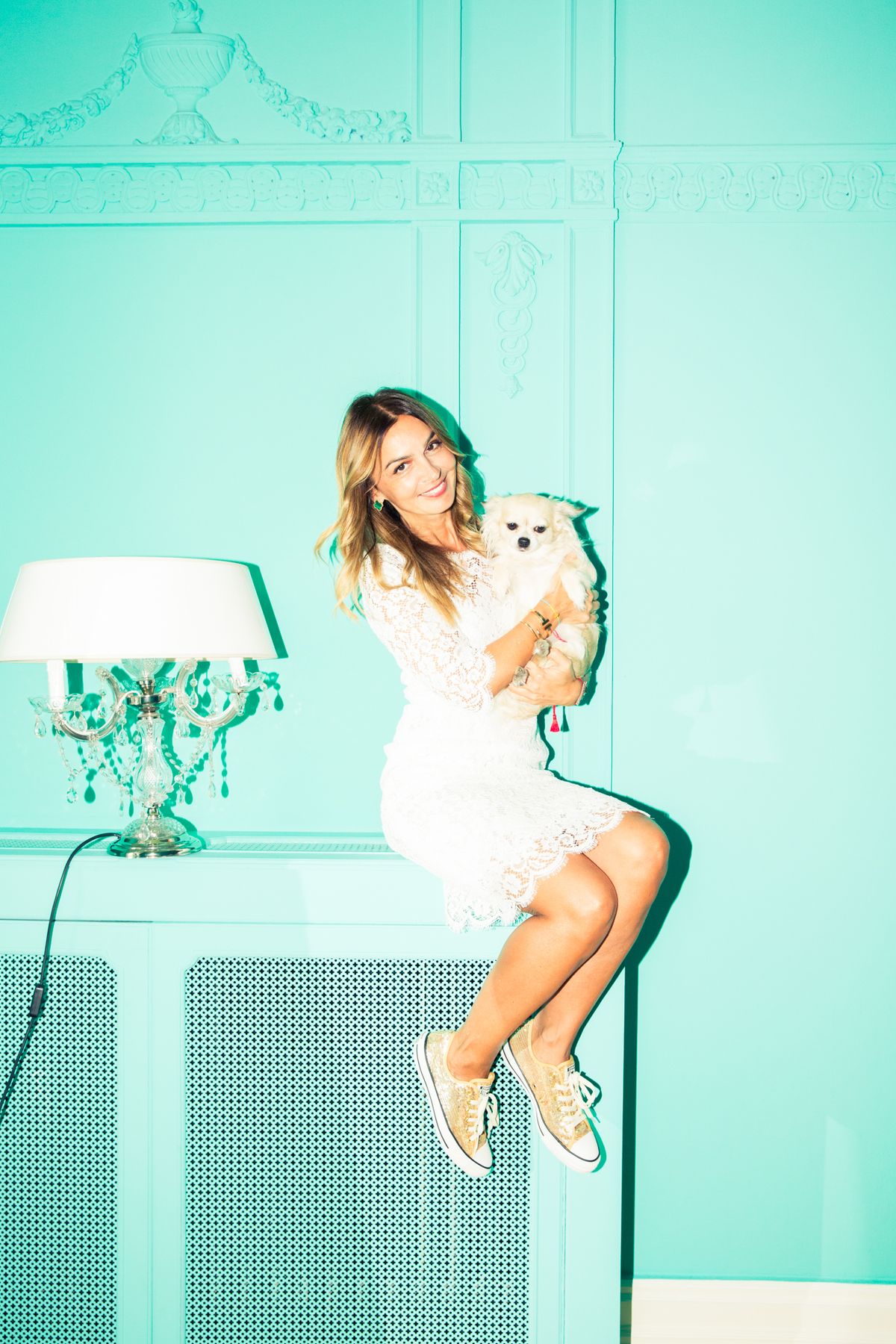 Closet
Designer pieces in every color of the rainbow fill Camelia Craciunescu Huls' closet. Antwerp.
Renée Rodenkirchen
Meagan Wilson
The five stages of seeing a truly overwhelming closet—whether it's overwhelming due to volume alone or for its cult-y collector's appeal—goes a little something like this. Shock: "Holy [insert every expletive ever here]!" Denial: "This...this can't be real, right?" Anger: "I'm seriously supposed to rifle through all of this in just a couple of hours? What was I thinking?!" (Literal) Bargaining: "I'll clean your house every day for a month in exchange for that magenta mink Saint Laurent." And finally, acceptance: "OK. Let's do this thing." Based on the pictures here, you can probably understand that we went through all five stages when we showed up bright and early to
Camelia Craciunescu Huls
' Antwerp home to shoot her closet. And good thing we cleared our entire schedule the day of, too: The images you see here are the result of four hours of running up and down her grand staircase with arms full of Birkins and Valentino shoes. It would have taken us a good two days to get through the whole thing. Craciunescu Huls' home is a master class in contemporary decor, a very thorough how-to in adding a little life and color to what could easily feel like a stuffy, (very) grand manor. It was so immaculately outfitted that when we first walked in, we honestly thought there'd been some sort of communication error and Craciunescu Huls had invited us to a Belgian boutique. Some corners were already dotted with Fendi bags and tchotchkes alongside life-sized horse lamps and pig side tables by all-female Swedish design collective Front. There were more Fornasetti candles, trays, and plates than you'd find in the stock room at Barney's. Old-fashioned oil paintings and portraits in ornate gold frames were made modern hanging from neon walls with bright white crown molding. There were dozens of vases (in the form of Frida Kahlo's face, by Lovestar) filled with requisite fresh flowers. There was taxidermy, fur, and Hermès throws (upon which her five cats cuddle up throughout the home), bubblegum-pink Smeg appliances in the kitchen (along with boxes of macarons, massive bowls of fresh tropical fruit, and more)... If there was ever a home made for Coveteur-ing, this was it. When we finally made our way up to the last stop on our tour of Craciunescu Huls' place (the closet)? Well, dumbfounded doesn't even come close to capturing it. Bright, glossy white cabinetry showcased Camelia's collection (among which we counted 20-plus Hermès Birkins and pairs of Valentino Rockstuds) with a massive island in the middle housing her jewelry, sunglasses, and unmentionables. And much like her approach to interiors, the whole thing was indicative that she doesn't take anything too seriously. We mean, it's difficult when you're wearing a black Fendi turtleneck covered in googly eyes framed in brightly hued fur eyebrows. In the best way possible, of course.