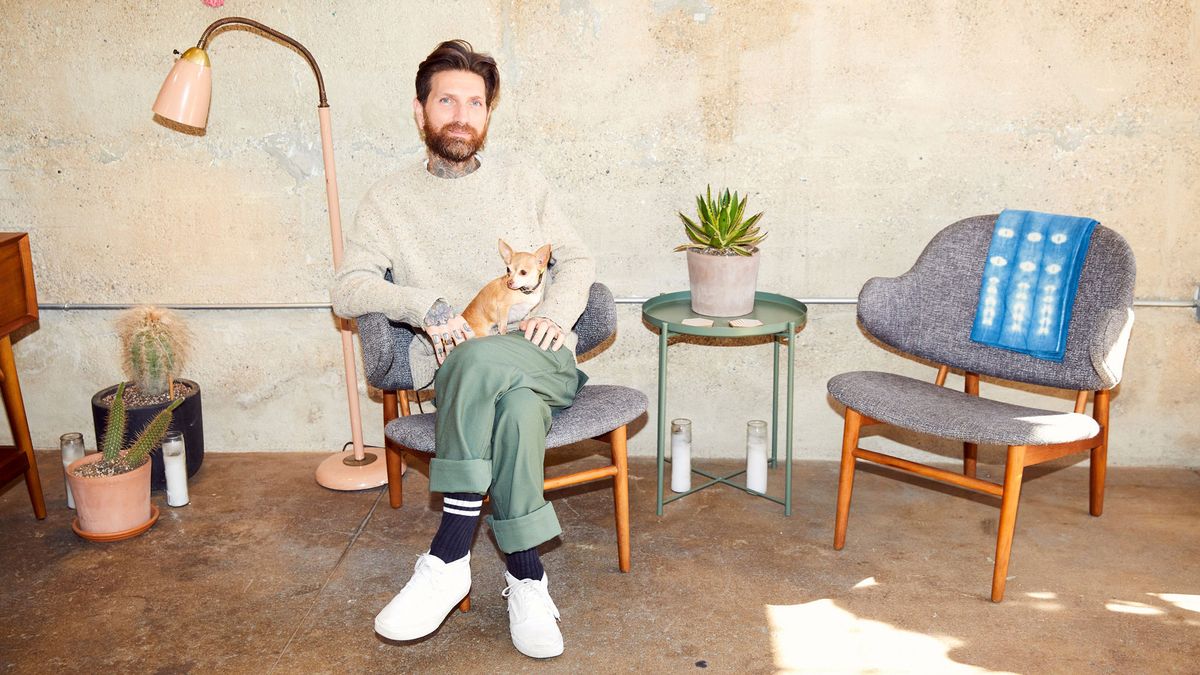 Fashion
We recommend letting J. Colby Smith adorn your ears ASAP.
Tristan Kallas
There are several emotions you may experience when you're about to get
a fresh piercing
: anxiety, fear, excitement, joy. But it's rare that entering a piercing studio induces a sense of tranquility. Such is the mystique of famed piercer
J. Colby Smith
. You might remember him when
we explored his closet
back in New York, but more than likely, you've spotted his delicate, artful adornments on the
ears, noses, and bodies
of his loyal clientele. I'm fortunate to count myself not just as one of his many fans, but also an embodiment of his aesthetic—stacks of
yellow and rose gold earrings
and a chain septum ring, which he designed. So when I found myself in Los Angeles, where his new studio,
108 LA, resides
, I knew it was time to pay him a visit.
"I started piercing in '98, so I'm coming up on the big anniversary," says Smith in his signature gentle tenor as we settle into a pair of chic mid-century chairs at the front of the shop. His pint-sized rescue Chihuahua, Mouse, rests comfortably on his lap. Although the industrial space is located, quite literally, in an alleyway in L.A.'s Silverlake neighborhood, the streams of sunlight and minimalist bohemian decor suggest more of a spa-like oasis than the typical piercing studio. "I have no idea how I lasted so long," he says and laughs quietly. I assure him that I can think of a number of reasons why his professional success has rendered him the most in-demand piercer in recent memory.
---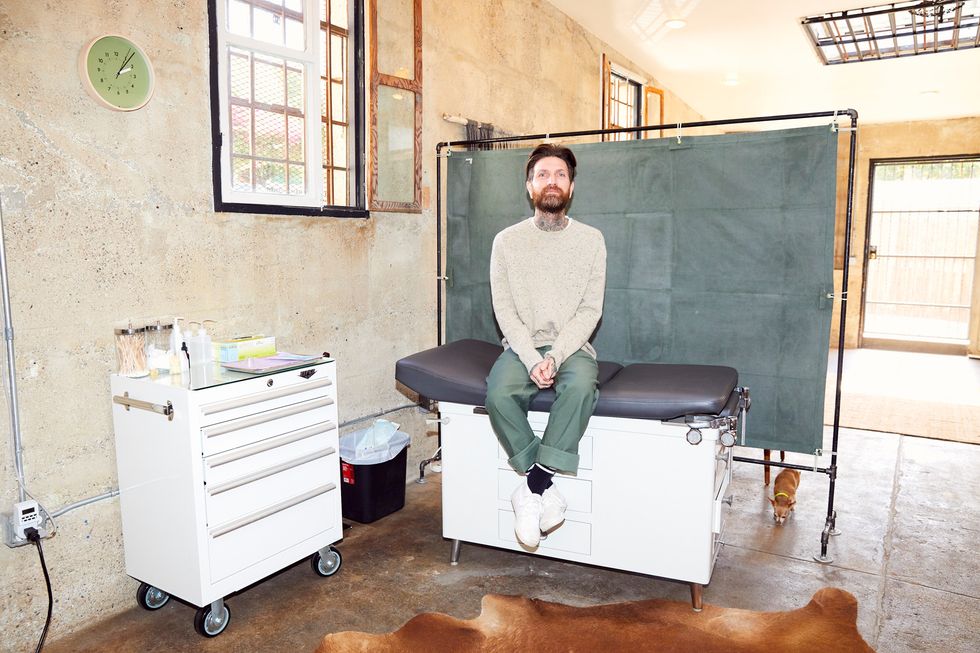 "I think, in the beginning, the thing that attracted me to [piercing] the most was probably that it was a bit more aggressive," he explains. "I think it attracted the people that didn't necessarily fit into the mainstream—whether you were punk or goth or whatever. Whatever kind of weirdo you were, [the] one thing that was consistent was piercings, tattoos, and some kind of music scene." With everyone from
fashion models
and editors to musicians and
actresses
now vying for an appointment, Smith recognizes that his client base has shifted significantly in the past few years. "Everything is a lot more refined now, which makes it appealing to a lot more people. It's adaptable to so many different lifestyles, not just those [who] are trying to be angsty or aggressive." Next to us, a case of diamond studs and thin gold hoops glitters in the afternoon light.
So how exactly did the founder become the piercer du jour of the fashion crowd? "I remember when I first moved to New York and I started meeting jewelry designers and fashion editors and designers, I didn't really understand why they didn't go together. I would see fashion shows and [think], 'It is weird and it's edgy and it's pushing the limits.' It seemed like something that just would easily go together [with piercings]. I think connecting those two things put a light bulb on in people's brains like, 'Oh yeah, that's like changing my hair or my nails or my clothes. Piercings just modify my look a little bit and make me feel more like myself or a little bit cooler.'"
After
twelve years in the city
—a lifetime, by some standards—Smith decided it was time to embark on something that would challenge him again—a move out west. "I was feeling like I had met everybody that I could possibly meet, experienced everything that I could have possibly experienced, and I'm the type of person that once I've started feeling repetition or stagnant, I need to change something. I think that most creativity comes from making yourself uncomfortable, so L.A. was really about [that] and starting over again."
If, like me, you're unprepared to fly to Los Angeles the next time you're in the mood for a piercing or two, don't worry—
there's a 108 location in Brooklyn
, as well. "I have
Adrian D. Castillo
working with me, and he's really allowed us to have both cities open at the same time," Smith reveals, to my relief. "I think a lot of times when people expand, it's hard to keep that consistency and quality [of] experience. I've seen it happen with a thousand other businesses, but with Adrian, he's so sweet, so humble, [and] so gentle. So I'll be in L.A. for two weeks, which means he'll be in New York for two weeks, and then we just switch places."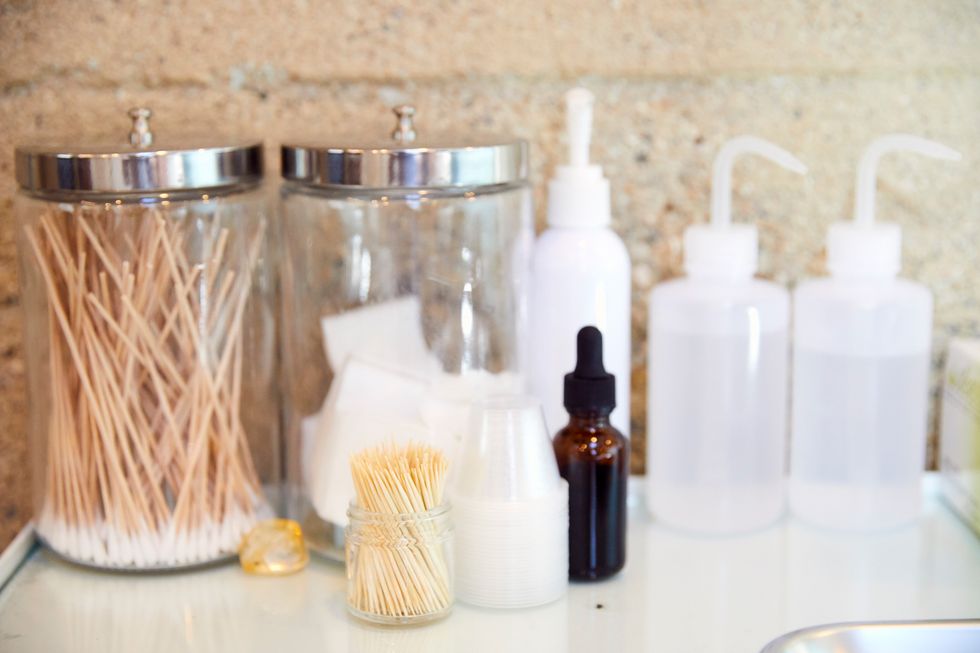 As the door opens and a 40-something client walks in to browse the jewelry options, Smith eyes my septum ring (which he designed) and stacks of earrings (one of which he did in New York years ago) and finally asks if I'll be getting pierced today. I nod, preternaturally calm after chatting with him for the last half hour, and he leads me to the back of the shop where the sole piercing station is located. I hop up on the table and offer up my left ear for him to examine, and ask him what he
'
s been piercing the most these days. "If we feel like we're doing a lot of the same thing or if I get a group of three friends, I'll never give those three friends the same piercings, because I don't want them all at the bar with the same [thing]," he says. "I want there to be individuality and uniqueness. I really just try not to oversaturate it with one thing too much."
He recommends an
inner ear conch piercing
with a petite black diamond to complement my four other earrings. "People come in with complete trust, and they're just ready to experience the experience, which is I think super cool." A handful of virtually pain-free minutes later, and I'm the proud owner of a new J. Colby Smith piercing. We say our goodbyes, and I walk back out into the perfect Los Angeles sunshine, feeling ever so slightly cooler, just like he promised.
Want more stories like this?
We Let Social Media Convince Us to Get a New Piercing
The 8 Piercings You're Going to See Everywhere This Year
Whether You Know It or Not, Maria Tash Probably Inspired Your Piercing