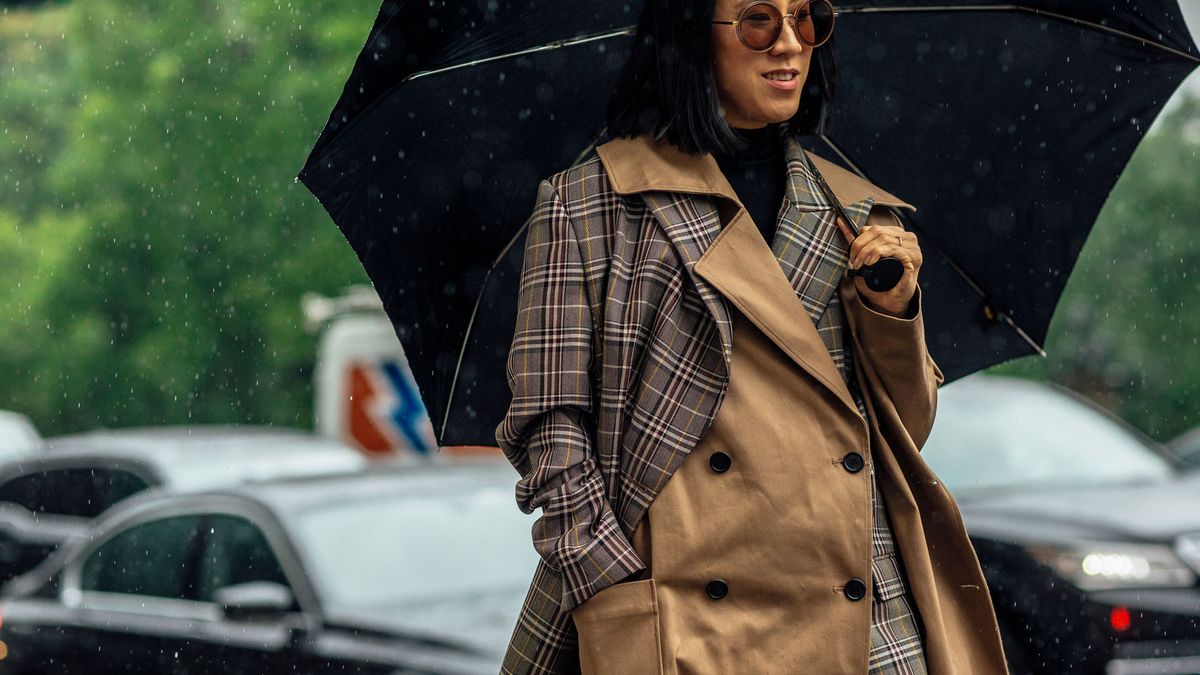 Fashion
Or a drizzle, because those can cramp your style, too.
Paige Campbell Linden
We're usually not thrilled to see rain in the forecast. If it's a Sunday, our fridges are stocked, and
Pretty Woman
is on, then fine. But on a weekday when we need to be
motivated at work
and have several out-of-office appointments, we see rain outside and ask the weather gods, "Must you?" Not having proper rain attire (that we actually like to wear) only heightens our annoyance, and after three straight days of grey skies and downpours in NYC earlier this week, it was obvious that most of us treat rainwear as an afterthought. We don't buy nice raincoats or cool Wellies because we'd rather buy pieces that we love and will wear more frequently. But then it rains, and we're livid that we're walking around in some shapeless hooded coat we once borrowed from our brother and never gave back. That ends today.
There are lots of rain-appropriate pieces that are worth buying and definitely worth wearing. From bucket hats to trench coats, here are 18 of our favorites.
---