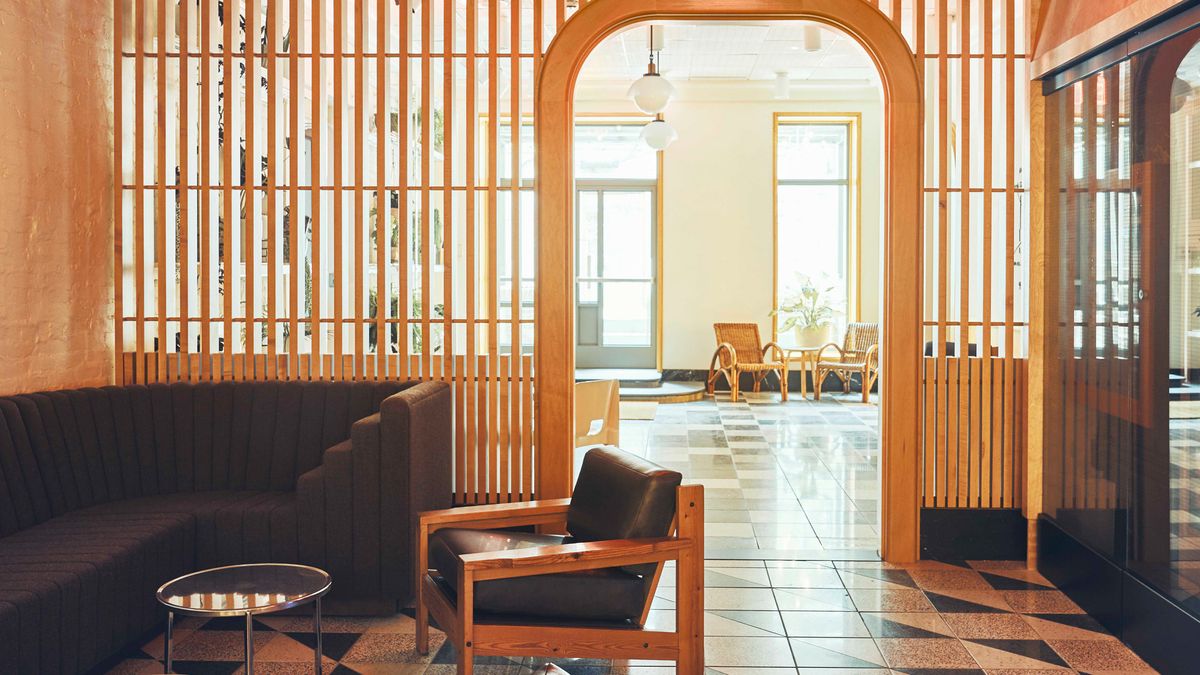 Travel
Sister City is New York's newest no-frills boutique hotel.
Walk on Bowery in New York City between Delancey and Houston, and you'll notice that the neighborhood has gained a new friend. Located at 225 Bowery, tucked away behind a golden gate, is The Ace's newest hotel, 
Sister City
. Made up of 200 rooms, a rooftop bar, and the main-floor restaurant, the hotel has an airy, Scandinavian-esque minimalism aesthetic—think chic, wooden and plant-filled. It immediately makes you forget you're on the busy streets of New York.
The boutique hotel is no-frills in the best way possible. No room service, no extra knickknacks or unnecessary decor around the room, and no turndown service. But does that really matter when you have a rooftop bar with panoramic views of the city (and phenomenal tequila cocktails) and Floret, the hotel's restaurant serving a mesh of Mediterranean, North African, and East Asian cuisines? We think not. Plus, it's how they've managed to be one of the most comfortable and affordable (two things that don't often go hand in hand) accommodation option in Manhattan. Plus, the self-check-in and check-out service mean no waiting in lines to get or drop off your room key.
"We wanted to create a bit of serenity in the midst of the city—a place where our guests felt truly cared for and also at the center of their own experience," said Atelier Ace's chief brand officer, Kelly Sawdon. "We took a simple, considered approach to the design that championed compassion, functionality, and human experience. We're excited to see how it evolves as guests arrive and make it their own." While the hotel has been accepting reservations to some of their rooms since the top of March, today the entirety of the hotel opens (although you're going to have to sit tight until summer for Floret). Meet you there?
---