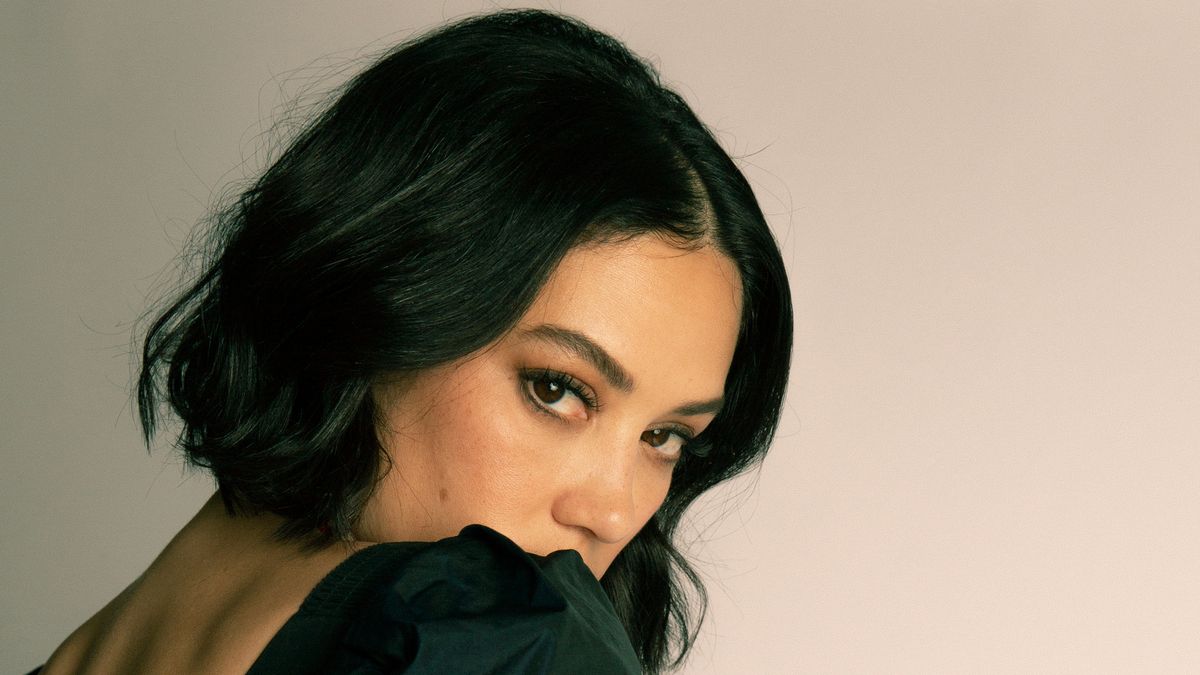 Celebrity
Life Left "Bread Crumbs" for Vida's Mishel Prada
The Vida actress reflects on the path that led to her breakout role.
Alec Kugler
Graphics
Ashley Combs
Before playing the tightly wound Emma in the much-buzzed-about show
Vida
, in real life,
Mishel Prada
was a rebellious 20-something Miami transplant living in La La Land. Prior to wetting her feet in television, she was ping-ponging from music festival to music festival in the back of a van with her then-boyfriend's band. To pay the bills between acting gigs, when she finally settled (for real) in Los Angeles, she took up a concierge job—which she was actually very good at—at the Roosevelt Hotel and often played hooky by drinking champagne from the hotel-room mini bars. This free-spiritedness she innately possesses, even as we sit down to chat, makes the fact that she can transform into such a complex, heavy character that much more impressive. Here we talk about how this role helped her find her voice, the importance of self-care, and why it's good to paint with a different color palette. 
---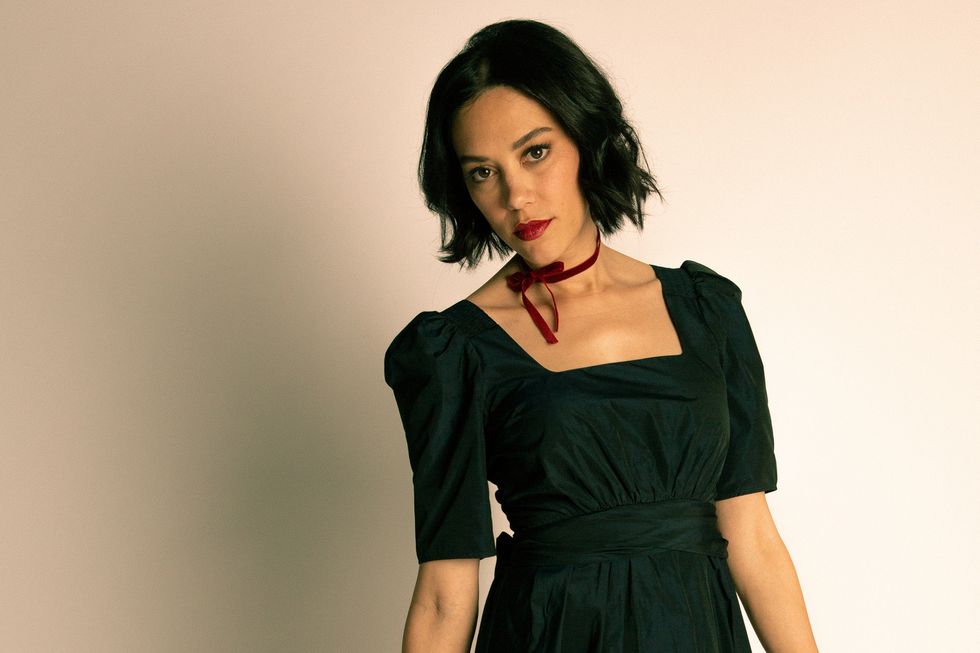 On the odd jobs she did before landing her big role:

"I was originally a VIP host at the Roosevelt Hotel—I would walk the VIPs to their rooms. Then that turned into being a concierge, and I was a very good concierge because I loved food and figuring out what type of things people would like to do. You know, 'You're going to want the place that's deep in East L.A. but with a really good jukebox and cheap beers; and you're going to want to go to Spago.' Really crafting that [experience]. I loved that it was a lesson in psychology, figuring out what was for everyone. But I was a bad employee. I would take my lunch break and sneak into the empty rooms and drink the champagne out of the mini bar [laughs]."

On struggling with her move from Miami to L.A.:

"It was the first time that I was away from what I knew. I thought for a long time that the rest of the United States was like Miami. It's not. Newsflash! I didn't understand where I fit in, because I was getting invited to all the parties that were the parties to get invited to, but then I'd walk away and feel bad about myself. I was living this L.A. life. I was living off of Laurel Canyon in a three-bedroom house off of Sunset Blvd. with like, seven girls. But then you go into a party, and they're like, 'Not you, you can't come in.' A really good friend of mine who grew up in New York was like, 'I feel like this isn't for us. We need to go East.' So we borrowed a car, because we didn't have money for a car, and drove east on Sunset. She saw this bar, and she was like, 'Pull over. That's the bar we're going to.' They were selling tamales in the middle of the bar, and it looked like someone's garage. The beers were four dollars and there was a taco truck. I was like, 'This is something that I can get down for. This is the L.A. that I like to see.' It felt like I was having real conversations with people. That was a part of L.A. that I didn't really get to see represented, and it's really cool that now I get to be part of a show that does that."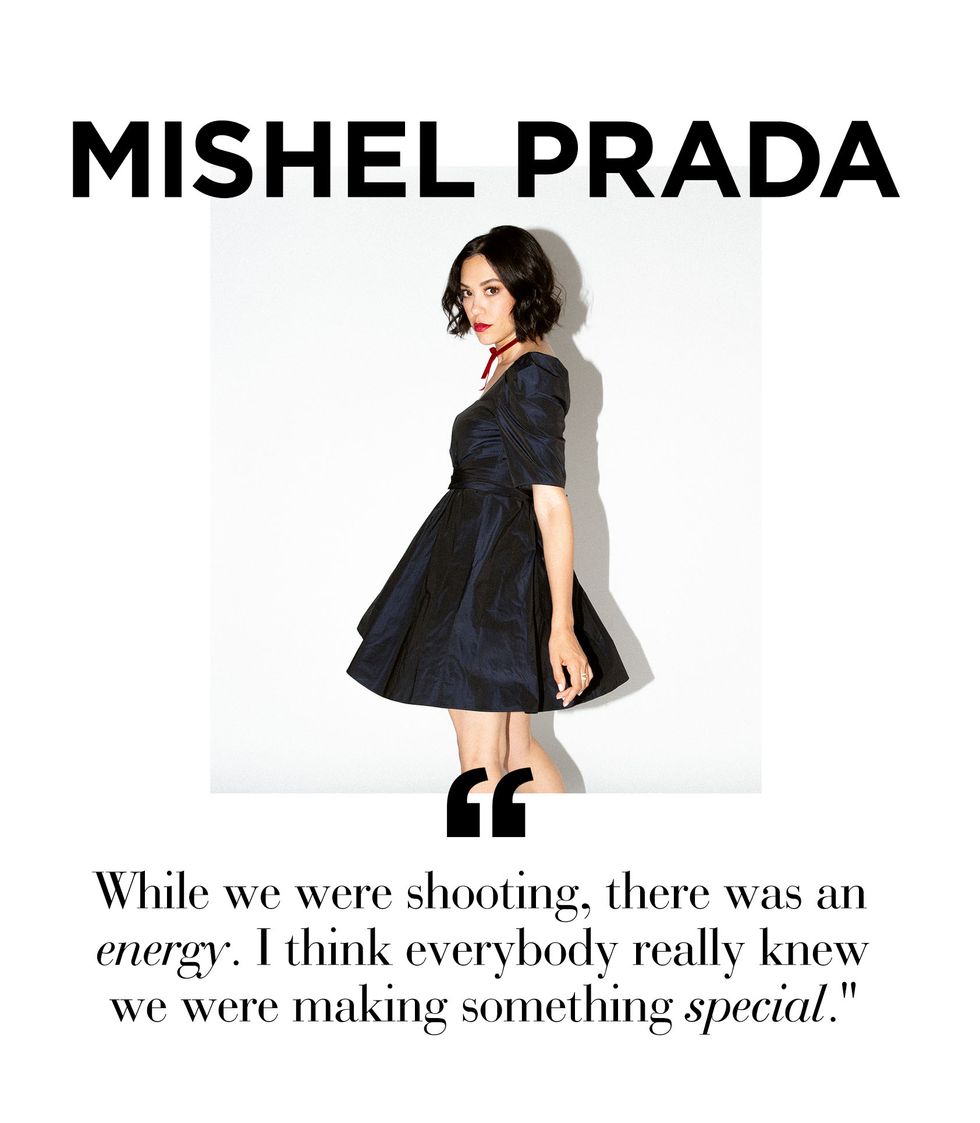 On how it came full circle:
"You start looking back on your life, and you're like,
'
All of these little bread crumbs that I was collecting were leading me exactly to where I am.
'
It's so clich
é
, but there's something to this wisdom."
On only having a week to prep for her role in
Vida
:
"I was really excited to watch it, hoping that maybe I would get to be on the show, but I didn't have a ton of TV credits. I auditioned for Lyn first, didn't get it. Then I auditioned for Cruz, got really close. I was one of the top few choices to get it and didn't get it. Then got offered the role of Emma. She was so dense and rich as a character. I was a little scared; how do I play this person who also feels so different than me in the choices that she made in her life? But I felt her heart. I started with just the softest parts of her. I imagined the little girl inside of her that nobody really protected. That was a whirlwind, and I was completely honored to get brought in, but inside I was like,
Oh my god, how am I going to do this?
The cast had already worked together, but when I walked in, Melissa [Barrera] gave me a big hug."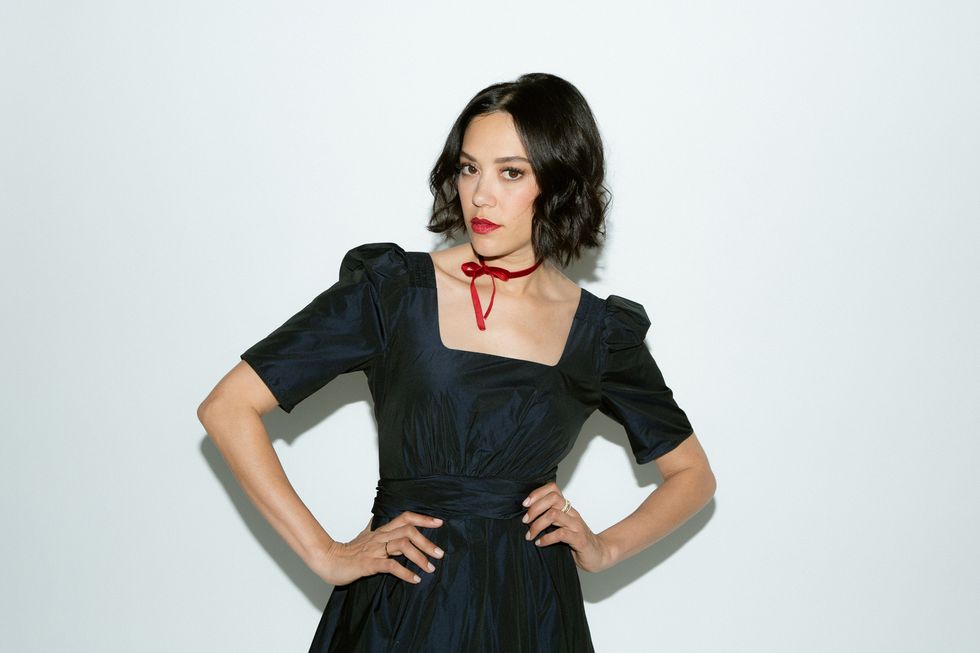 On what she learned about herself while playing Emma:

"I think I've really evolved and learned a lot about the things that I want and speaking up. Just being a woman and really moving to a place where I'm not looking for that outside validation. I'm realizing that I can give this to myself. I can say, 'Hey, you got this.' With Emma, I definitely relate to leaving your home. There was a feeling of this badge of honor of getting out, moving, and doing something else—having another experience that wasn't only what you grew up in. Now, in looking back through this lens of love, I can appreciate where I've come from so much more. Before I used to be a little embarrassed because we didn't have a ton of money and there were all these kooky things. Now I appreciate it, and I miss it, and I can honor that part of me."

How she was able to turn off:

"Self-care is something that is a lot more important than I realized. I was like, 'Anything for art!' Then, all of the sudden everybody goes home, and you wrap, and you're just like, 'How do I turn this off?' After season two, I started seeing a therapist, which was such a revolutionary idea. I think a lot of Latin people don't go and seek therapists. It's been so profound for me to really have that."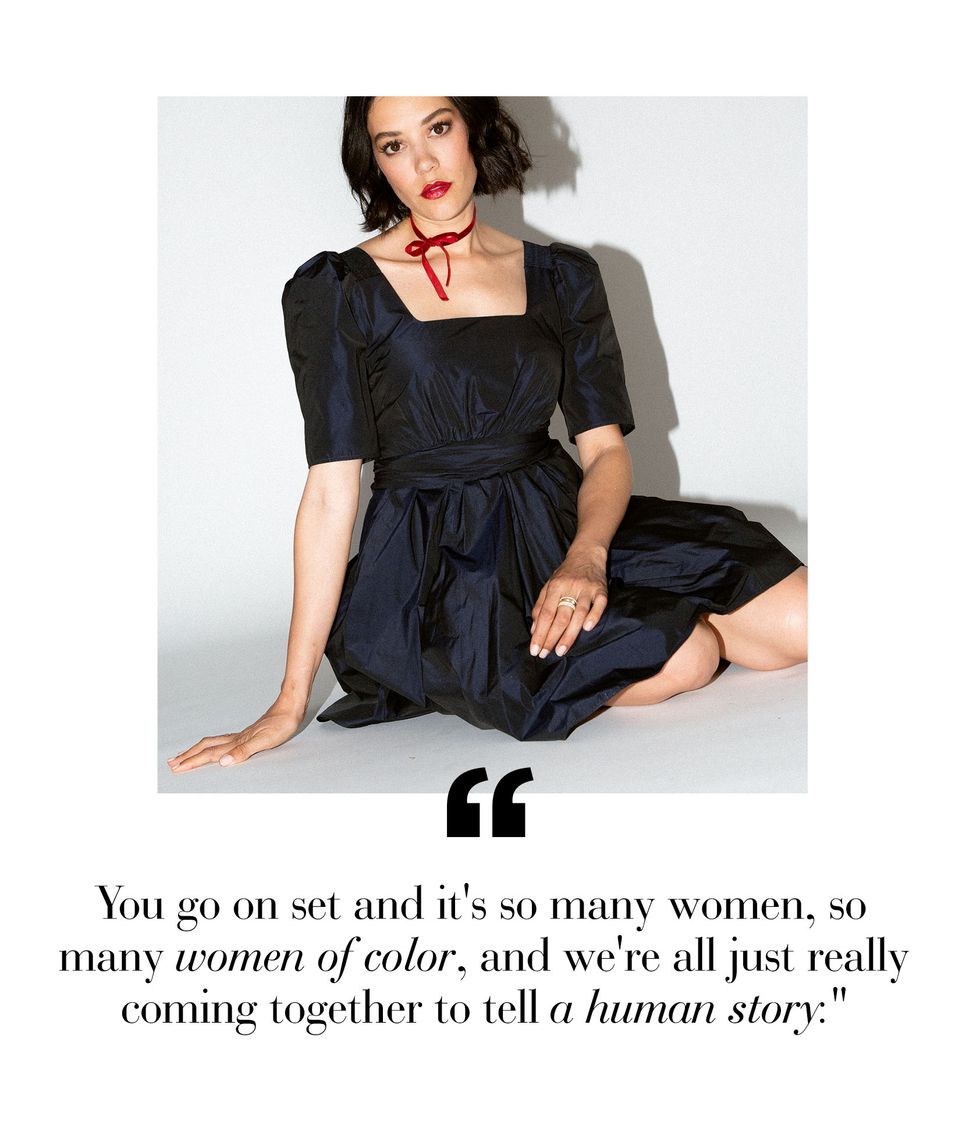 On the biggest takeaway for her:
"While we were shooting, there was an energy. I think everybody really knew we were making something special. I'm just so in awe of all of the other actors on this show because they bring such an honesty to these characters. It's a gorgeous thing.
"It was reminding me of something that I didn't even know that I was missing. So that was really profound for me to be like, 'Oh, we can make something this way.' You go on set, and it's so many women, so many women of color, and we're all just really coming together to tell a human story. We're painting with a different color palette, but it's a story about love, and it's a story about gender and identity and a story about finding yourself. That's something that anybody can relate to. It also incorporates this immigration story, which is an American story. It's the most American story."
On what we can expect for season two:
"We're going to see a lot of growth. We're going to see a lot of bold storytelling. It's a very sexy show, so we definitely start the season with a bang...literally. We had a lot of fun making it. We're getting to see sexuality portrayed in a very bold, provocative way, but with a gaze that we haven't really gotten to see before. It's a female gaze. We see both sisters getting to know each other because they never really did and try to become a family. We see the world kind of open up a little more."
Want more stories like this?
For Actress Melissa Barrera, First Came Telenovelas, Then Came Vida
Westworld's Angela Sarafyan's First Acting Gig? A Céline Dion Music Video
On the Brink of Her First Major Role, Sydney Sweeney Has Hollywood Hooked