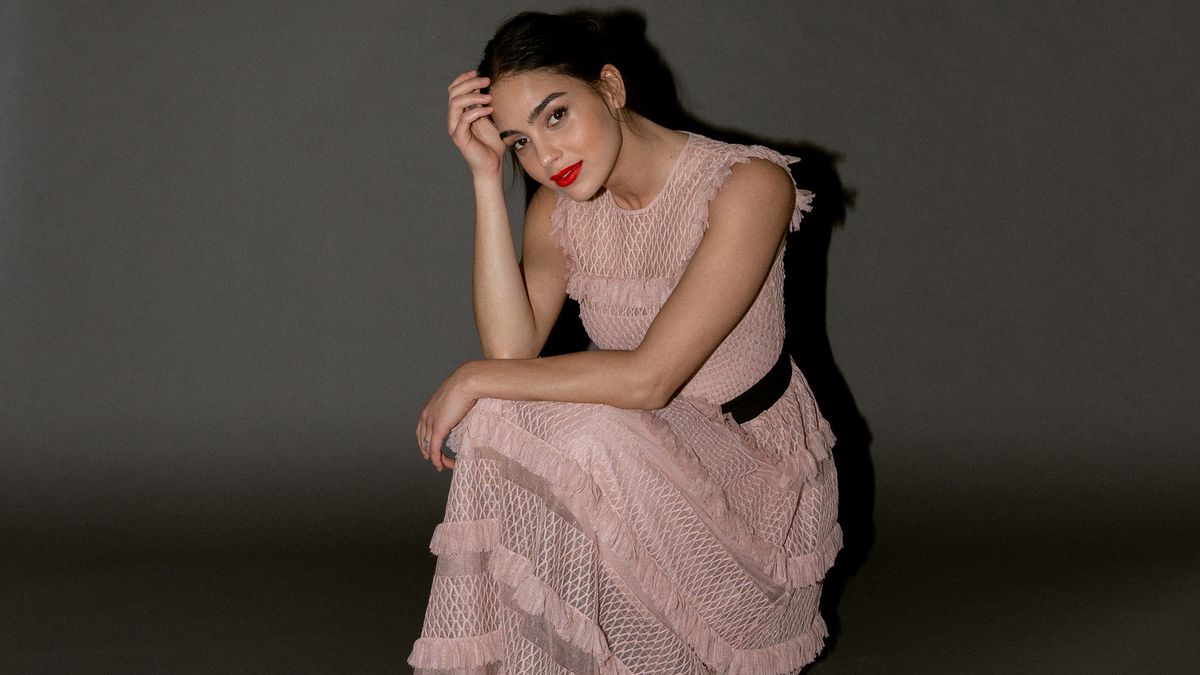 Celebrity
On the heels of Vida's Season 2 premiere, we sat down with the leading actress.
Alec Kugler
Graphics
Ashley Combs
Forty scenes. That's how many
Melissa Barrera
can shoot in a day. Credit that acting stamina to her stint in a telenovela—and moonlighting in theater. Thanks to the cadence of marathon filming (and evening performances) she learned from her Latin soap-opera experience, her most recent role as Lyn, one of two Mexican-American sisters who return to their East L.A. neighborhood after their mother's death, in Starz's
Vida
, seems effortless.
If not for the subject matter, which tackles prevalent topics like identity, culture, race, and gentrification (to name a few),
Vida
stands out for its performances—thanks in large part to Barrera. But that's not surprising when you meet the Mexico native—she's warm and infectious, much like her character, even though she'll tell you she relates to her on-screen sister, Emma [played by Mishel Prada], more. "I'm very much career-oriented. I'm very organized and disciplined. I've always tried to go over expectations. In school I was always top of my class; I always wanted to be the captain of the team, always reaching to be the best at whatever I was doing. But I think what Lyn has is love for her family and for her sister, and this need to be loved all the time is something that anyone can relate to," Barrera confesses. As we cozied up at Coveteur HQ, we spoke with the actress and singer about the narratives of the show, why it's more important than ever to create projects representing the Lantinx community, and what we can expect in season two of
Vida
.
---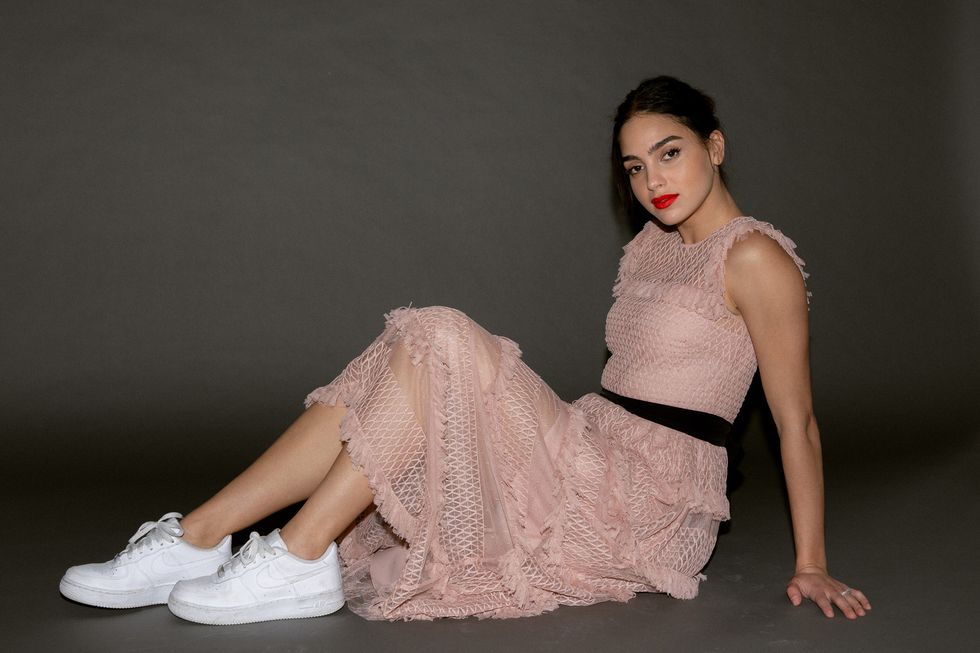 How did telenovelas prep you for your evolving career?

"The schedules are crazy. I am so thankful though, that that was my first TV experience, because it really prepared me for everything else and made everything else after that seem so easy. Working in the United States is such a breeze for me because you only work Monday through Friday—you have a maximum of eight hours. In Mexico, pfft. You work all day, every day. If they are planning on respecting your turnaround, it's like, 10 hours. People are just used to the hustle."

Would you ever do a telenovela again?

"I don't know. I think I've gotten pickier with the roles that I take on—it's very important to tell important stories and to give voices to characters that are going to change the industry, and not just keep playing stereotypes or telling the same stories over and over."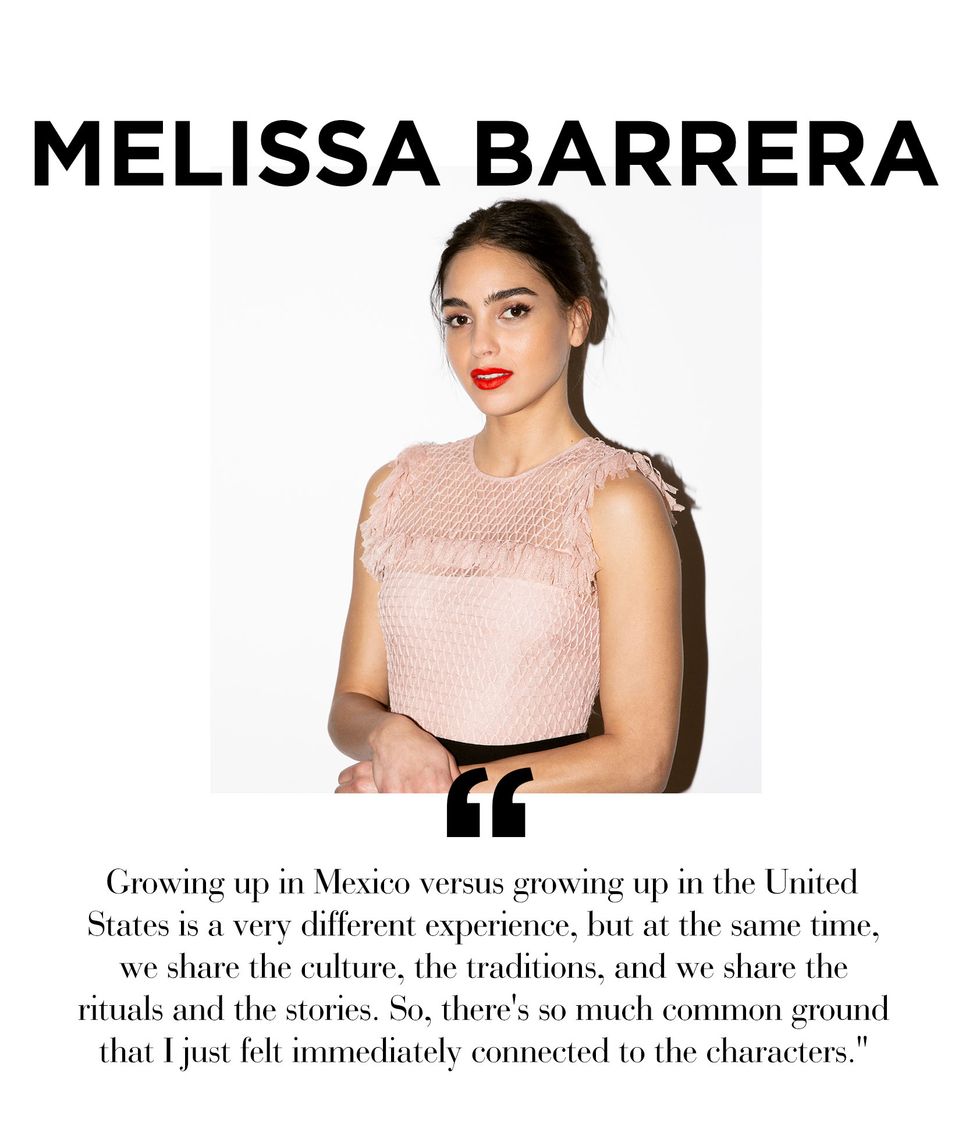 Is that what drew you to the role in Vida?

"What drew me to the role was the fact that they were Latina leads, which is unheard of. And that it was created by a Mexican. She was born in Mexico and lived there for a while, then she grew up in McAllen, [Texas,] which is two hours away from my hometown. So we share that background that we grew up around the same area. I was just like, 'This is crazy that they're making a show that's in English,' because they see the faces, and they're brown faces. That can be confusing. But it is a show in English, a story about Mexican-Americans in L.A. For me, growing up in Mexico versus growing up in the United States is a very different experience, but at the same time, we share the culture, the traditions, and we share the rituals and the stories. There's so much common ground that I just felt immediately connected to the characters."

Did you feel pressure in your role?

"I feel like I have a huge responsibility to represent the Latinx community that grew up in the United States that has struggled, that has families that migrated over, and they've had to deal with that duality of Am I from where my family is from, or am I from here because I was born here? Am I American enough? Am I not? It's this whole identity crisis that a lot of people identify with and that I am not privy to because I wasn't raised in the United States. I am full-on Mexican, born and raised. I was closer to the border, so I had a lot of American influence growing up with the TV that I watched and the music that I listened to, but I still feel like I have a responsibility to represent, and I understand the importance of how this TV show is groundbreaking in the sense that it's all brown bodies on screen leading a show, telling the story of an underrepresented community."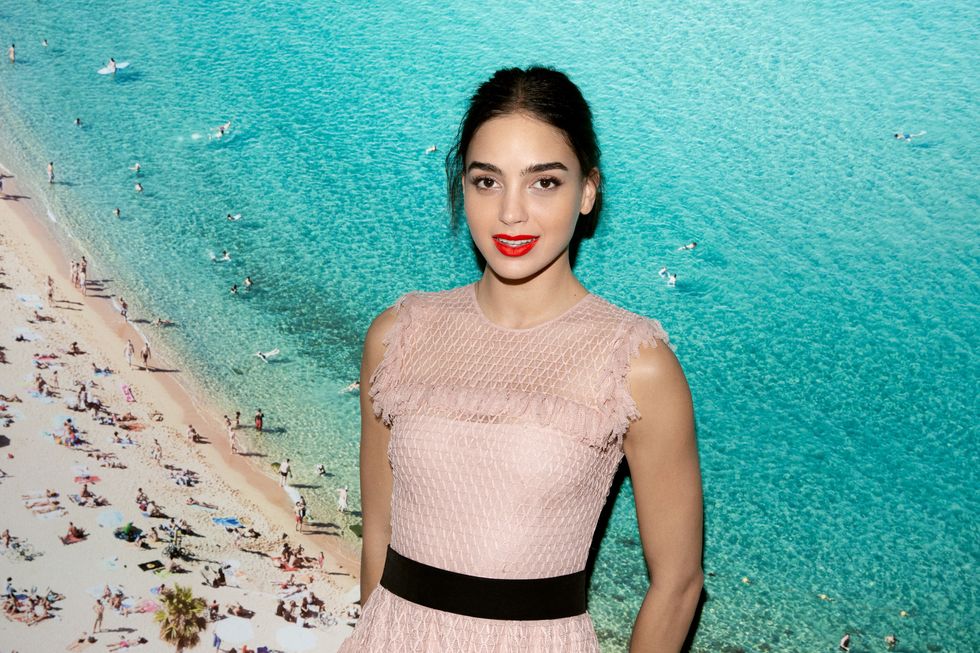 Otherness is central to the show and how it ties to gender, sexuality, identity, and race...

"I can't speak for the entire Latinx experience, but as Mexicans, we can be very close-minded people. It's changing slowly, and the newer generations are much more inclusive, accepting, and open-minded. They know that it's OK to identify as whatever you want and everyone deserves to have the same rights, but older generations still don't think that way. So just the fact that our show has such a big presence of LGBTQ+ characters and you see the dynamics, you see the rejection, you see people getting excluded, you see people being looked at in a bad way because of who they are, and their fear of owning it because of the culture that we belong to is, I think, even more important. It means a lot to a lot of people. That's what's beautiful about the whole show is that it branches out. Yes, it is very specific. It is very specific to L.A. It is very specific to the Mexican-American experience, but at the same time, in that specificity, you find connections to so many other experiences."

How does Lyn evolve in season 2?

"Lyn was constantly told that her looks were her strongest asset, and so, if someone tells you something over and over, you believe it. She's lived her entire life thinking she can only get by on her looks, so she became this shallow person that's selfish and only thinks about herself—that lives off of whatever guy she's dating at the time. Her entire life revolves around that, but she doesn't know who she is as a person because she's never had to explore that inner part of herself. She's always concentrated on the outer. I'm so excited about season 2 because we're going to get to see a whole other side of Lyn. We're going to get to see a little bit of why she is the way that she is. She's going to try to really make an effort to be useful and help her sister. You're going to find that she's talented and smart. She's always been, but because that's never been an important thing in her mind, she hides it. It's easier to play dumb sometimes so that men or your partner wants to take care of you and protect you, but she's actually a really smart woman and very business-savvy, and we're going to get to see her take charge."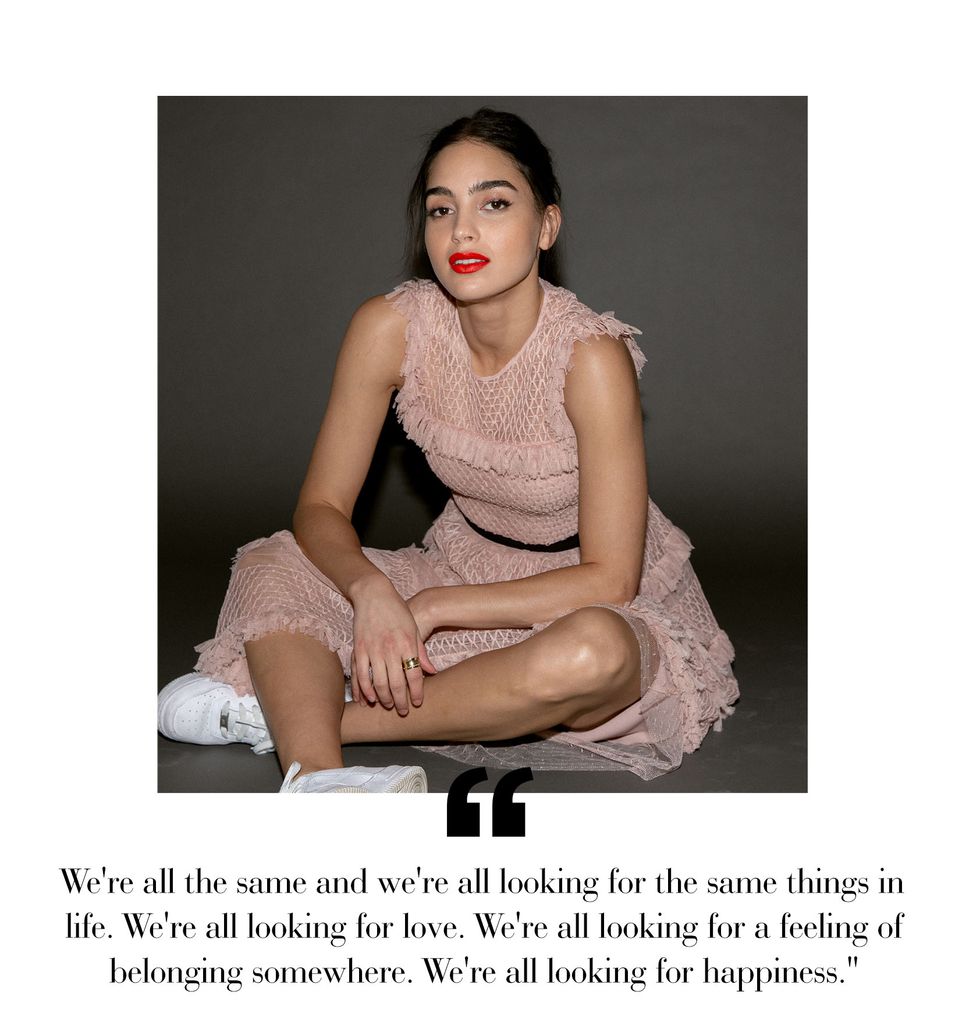 What do you hope the audience takes away from the show?
"That no matter what your experience is and no matter where you come from, we're all the same and we're all looking for the same things in life. We're all looking for love. We're all looking for a feeling of belonging somewhere. We're all looking for happiness. It doesn't matter what ethnicity you are. It doesn't matter where you grow up or what age you are or what gender you identify as or what people you're attracted to. Everyone's the same."
Tell us about your upcoming project,
In the Heights
:
"I went to school for musical theater, so what I wanted to do with my life, if you had asked me when I was 17 [years old], would have been that I would book a show on Broadway and live in New York. That's what I thought. Then, when I went to Mexico and I started doing TV and film over there, and theater, I was like, 'You know what, actually what I would love to do is musical movies.' Now I get to be in
In the Heights
and one of my favorite shows that I must have seen like, 10 times. I get to do that, and it's crazy, but it's also amazing. We're in the process of rehearsals right now. We shoot all summer here, on location in New York and on some stages. There's a lot of dancing, so we're doing choreography for the most part. We get into the recording studio in a couple of weeks to do our own songs, which is amazing. I'm learning how to salsa, like New York salsa. It's very different, but once you dance on two, you never want to go back to one. It's fascinating."
Want more stories like this?
Jack Quaid Is Stepping Into the Limelight
Westworld's Angela Sarafyan's First Acting Gig? A Céline Dion Music Video
On the Brink of Her First Major Role, Sydney Sweeney Has Hollywood Hooked