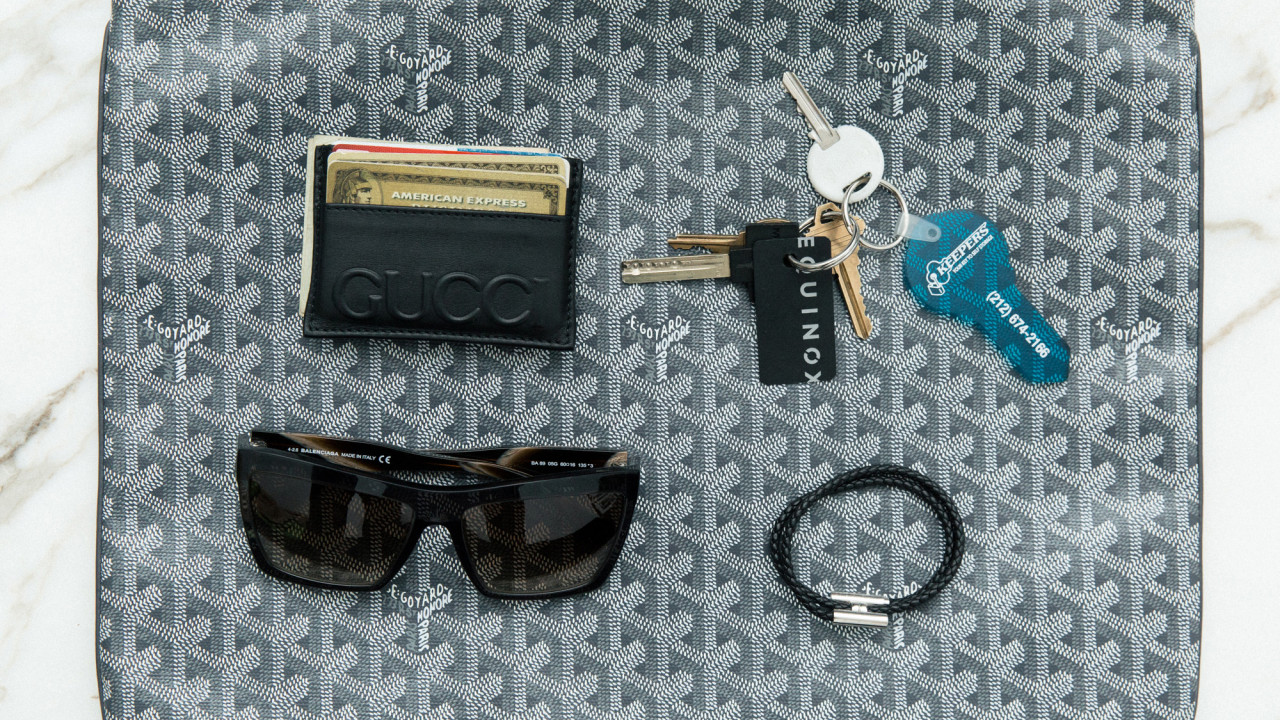 Financial Infidelity Is On the Rise
Cheating doesn't have to be with another person—it can be with a credit card.
We all know about infidelity and its destructive effects, but rarely do we hear much about financial infidelity. But in modern-day partnerships, it's becoming increasingly common to hide money secrets from each other: With a few taps and clicks, one can sign up for sometimes staggeringly large credit lines, and since everything has a paperless option, hiding debt is way too easy.
Though there isn't much research out there about this—yet—the academic studies that do exist have found that up to 41 percent of people in this country have admitted to concealing debt, spending habits, or bank accounts from their partners, according to NPR. Let's take a moment to unpack that: Almost half of those in serious relationships in this country have been guilty of selectively telling their significant others about their spending habits.
Obviously, this doesn't mean that we are supposed to be reporting every purchase to each other within relationships—I'm not about to text my boyfriend every time I buy a slice of pizza. (Unless it's to celebrate.) But these are big-ticket situations, with major long-term repercussions. Hidden debt can take years to pay off, and when the debtor finally comes clean, they have to face not just scrambling to find the means to meet financial requirements each month, but also deep disappointment and mistrust from their partner.
As usual, blame it on the millennials. In a new survey from CreditCards.com (the very site where some financial philanderers likely started their dirty deals), millennials were found to have secret accounts or other money secrets almost twice as often as their generational counterparts. "It does seem that financial infidelity is on the rise," Ted Rossman, an industry analyst for that website, told NPR. Indeed.
So—what to do about it? Silently hope your partner's not out opening a shiny new credit line as we speak? Grill your partner about their daily spending habits every night? Freak out? Realistically, there's no way to solidly ensure that you'll avoid financial infidelity in your relationship, but there's always good old-fashioned positive communication. If both people in a partnership are aware that financial infidelity happens, that's one step closer to steering around it: Knowledge, as always, is power.
If money secrets creep into a relationship, though, it can be hard to bounce back. Because finances signify not just comfortability in the now, but also represent future endeavors—saving for major purchases or trips, retirement, children's college funds, and the list goes on—they can bring up a lot of pain and suffering, especially when there is a betrayal. When in doubt, honesty is always the best policy. And though it might be painful to come clean about murky finances, it's much worse to veil them in secrecy. Secrets like that almost always get out.
Want more stories like this?
Tips on How to Save Money and Manage Your Finances
Expert Tips on How to Properly Budget Money
Ellevest's CEO Shares Money Investing Tips