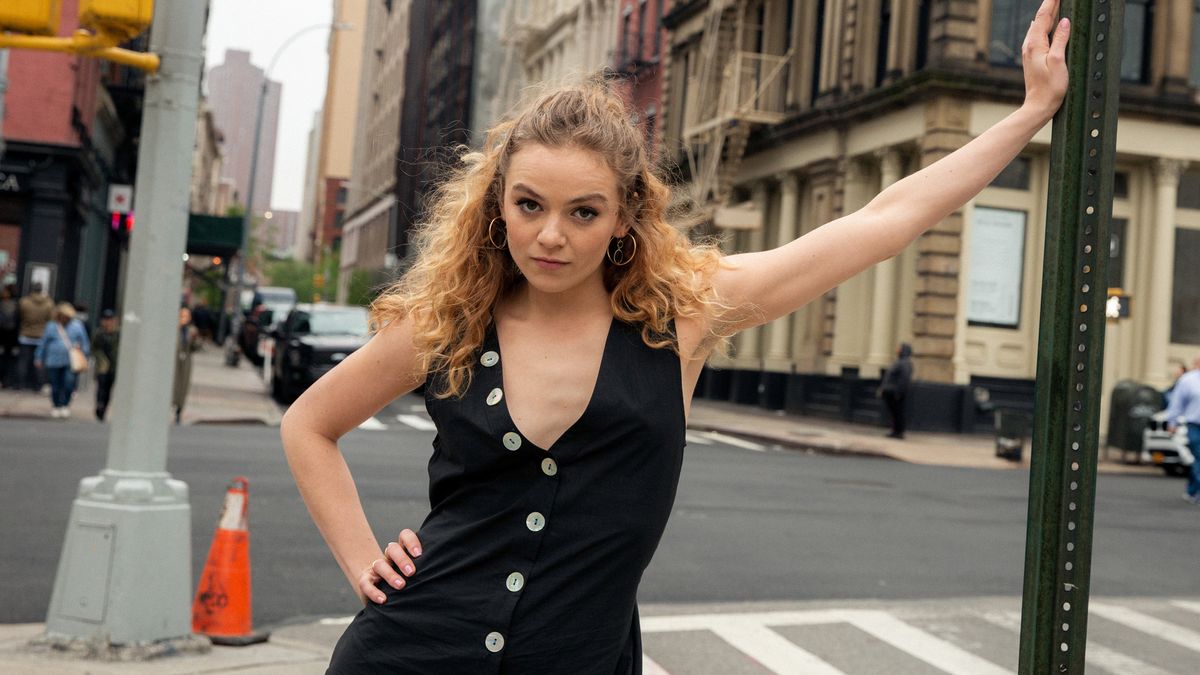 Celebrity
She pursued the role of Mary Beth in Blow the Man Down for three years.
Alec Kugler
Graphics
Ashley Combs
You could almost feel the energy pulsing through the air in the presence of actress 
Morgan Saylor
. And it only livened when the Chicago native spoke about her most recent role as Mary Beth in the upcoming crime drama 
Blow the Man Down
. Saylor became passionate about the role the first time she read the script three years ago. "The fact that it's about a bunch of badass women is so exciting to me," she gushed. "It's a rarity to read a script knowing that I'm not going to have to do all of my scenes with a man."
The film follows two sisters, Mary Beth and Priscilla (played by Saylor and Sophie Lowe, respectively), struggling to process the death of their mother and later finding themselves in the predicament of covering up a crime. Lowe's powerful energy catapulted her through the audition and eventually the filming itself, for which she spent numerous months alongside co-star 
Sophie Lowe
. The more Saylor—who starred in
Homeland
and
White Girl
, and even had a small role in
The Sopranos
 in 2006—divulged the details of her time spent filming in Maine, the more evident it was that the connection between the female cast and crew was impermeable. "It was thrilling to be able to support the directors and getting to see them manifest this dream," Saylor said.
Below, more on what filming in Maine was like and the details on what happened BTS on set.
---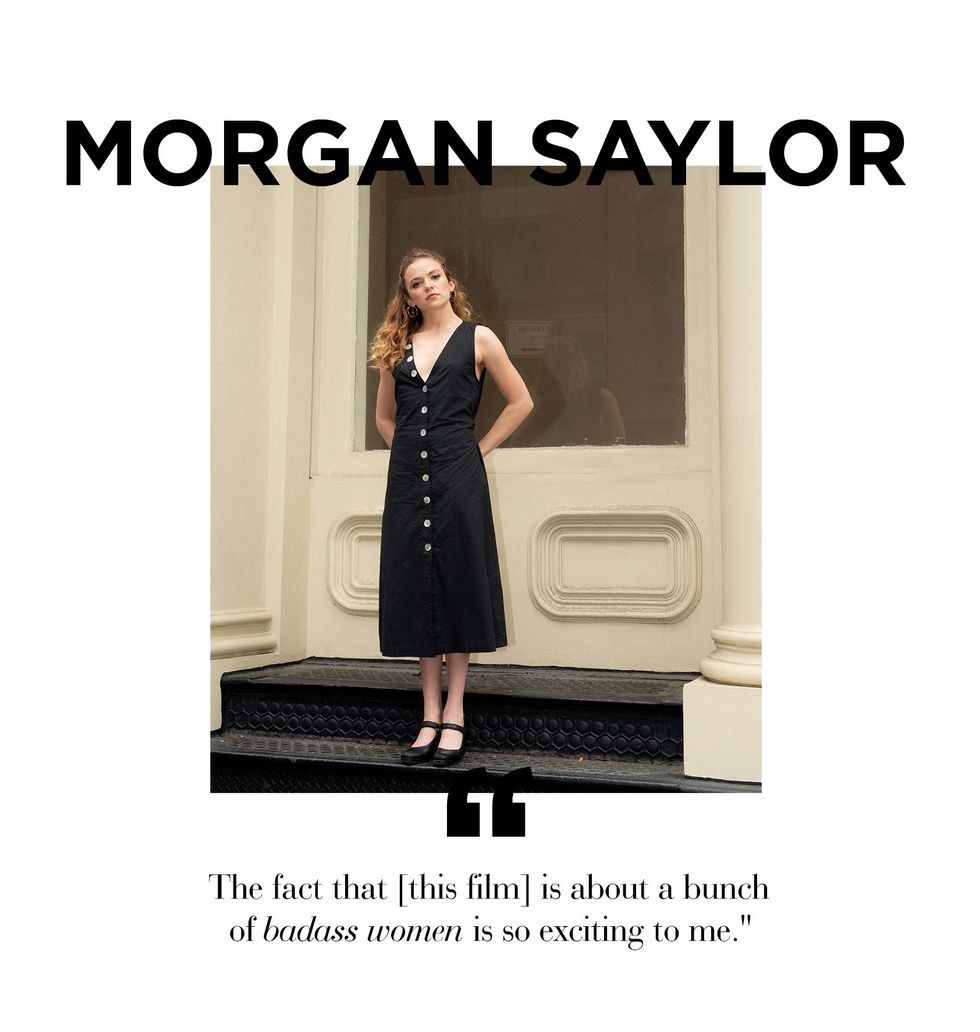 The auditioning process:

"This [role was] something that I was attached to the longest before I made it, out of any project, which is special. It's always lovely to think about your character [for] as much time as you can. I came across it maybe three years ago, and the first thing I did was Skype with both of the directors, Danielle and Bridget. I was at my brother's house in Brooklyn, making octopus, and it felt very fitting from the start [laughs]. I think I was the first person to read the script aloud and audition for them. They had me read for both girls, which was interesting. I didn't want to do the other role, I liked my role from the beginning, but we just played around in a room in Brooklyn for a few hours. It was a long, funny, drawn-out process, but I was in love with it the whole time and chasing it."


What it was like filming in Maine:

"It was so great. The directors, Sophie, and I spent a long time rehearsing, which was nice. We really built our world before we showed up in Maine. Being there was the best. Sophie and I lived together in the middle of nowhere. I wanted to be there a month early, but they said no [laughs]. Sophie and I started hanging out every day in the month leading up to [filming] to really try to get under each other's skin in a positive way.

"Maine was a true delight. Lobster rolls! We had a few snowstorms, which delayed production a little. When we came home, we had one giant couch and two La-Z-Boys, and at the end of every day we'd plop ourselves down in front of the fireplace. It was funny because we were staying in this big house with two extra bedrooms. It felt similar to the movie because our parents are orphans, so it was fun [to be staying in] this big house that felt like a family house."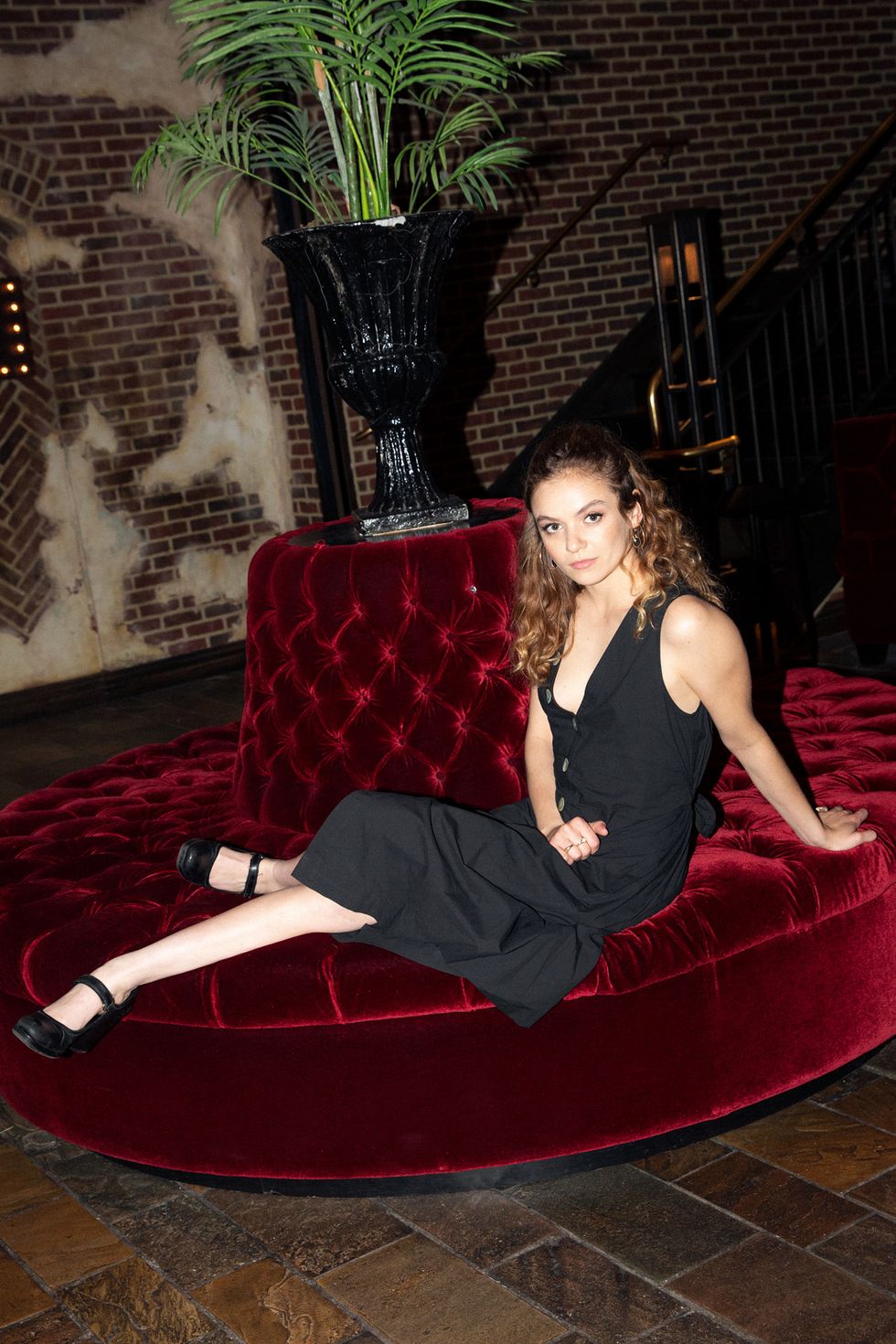 A few of her favorite memories from set:

"Once the power went out and Sophie was really scared, and I had to play it cool [even though I was scared, too]. We were in the middle of fucking nowhere and the snow was coming down, coming down, coming down. [It was out] for a few hours. There were a lot of really cold, long nights.

"We did a lot of prank calling on set. It's mentioned very briefly in the movie, or maybe it was cut from the script, but [Mary Beth and Prisclla] used to prank-call when they were bored at the shop. Our very first day of rehearsal, the directors wanted me to do a prank call. They had me call our producer, Drew, who I hadn't met yet. I called him and said, 'This is Cynthia Rowley,' not remembering that that's a designer, but I was like, 'I'm from Maine's film commission, and I just wanted to let you know that we reviewed the content of your upcoming project, and it's far too inappropriate for…' I don't know, something like that, and he died on the phone, he was so freaked out it was great. Then, in between setups or when we had more downtime, we would [prank-call] a lot of ex boyfriends. It's really easy on an iPhone to turn off your caller ID. [laughs]."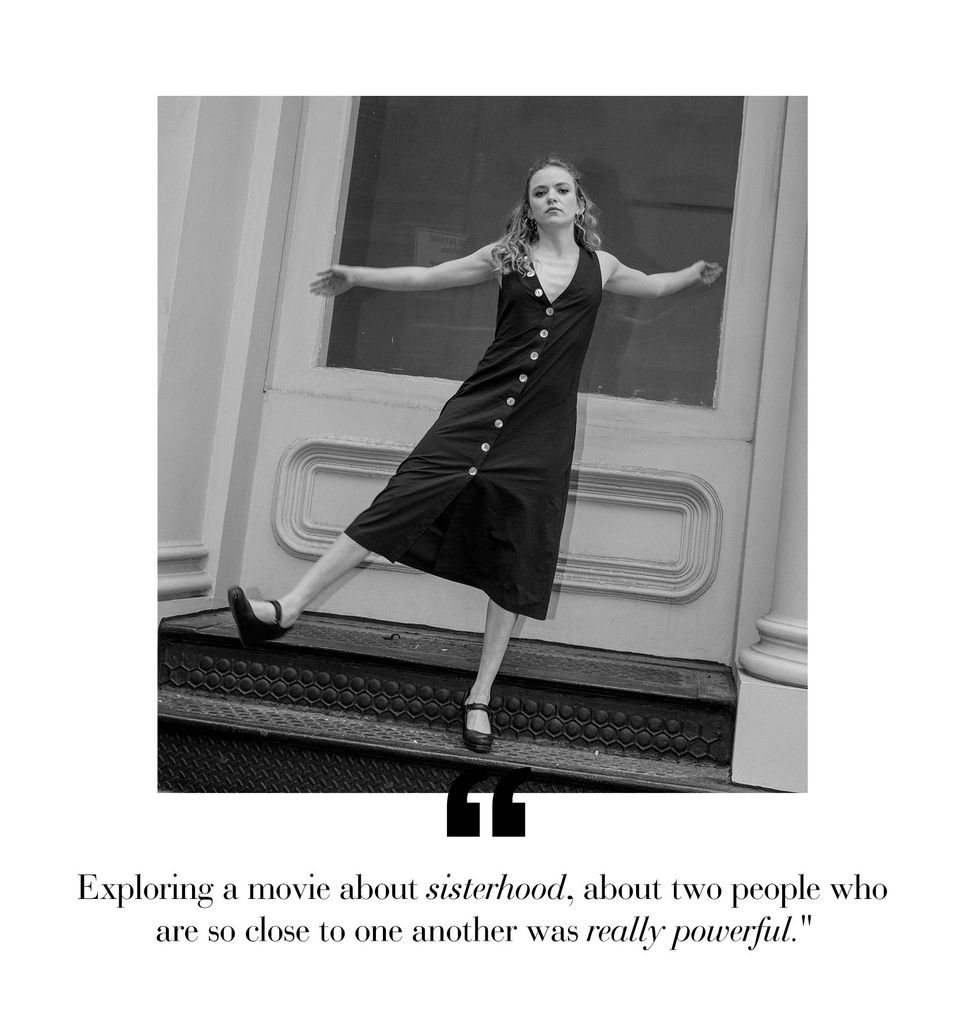 On breaking in and out of character:
"Breaking is hard. But usually by then I am so exhausted that I just go home and don't look at anyone for a week. Definitely a lot of time to myself. To get into the role, I built a lot of backstory going through the script, working with our directors, talking about our own families and why Mary Beth is the way she is. I really love timelines—I find them very important. I put them across my wall, which is helpful when you're figuring things out. We shoot everything out of order, and it's nice to know where you're going the whole time.
"Sophie and I really wanted to make sure, since she's Australian, that our accents met somewhere hopefully in the middle. Around the house we would speak in that accent back and forth to one another, trying to make it work in one world."
What she hopes people take away from the film:
"I really love that the film spans two generations of women. While I was making it, I thought a lot about how Mary Beth is scared of women and femininity. Something the story is trying to talk about is not to be scared of that, and embracing the women around you. Even if they're different than you or if they come from a different time, have different mentality or morale, we're most powerful when we fuck with one another."
Want more stories like this?
On the Brink of Her First Major Film, Sydney Sweeny Has Hollywood Hooked
Pay Attention to Actress & Singer, Sophie Lowe, This Year
Jack Quaid Is Stepping Into the Limelight