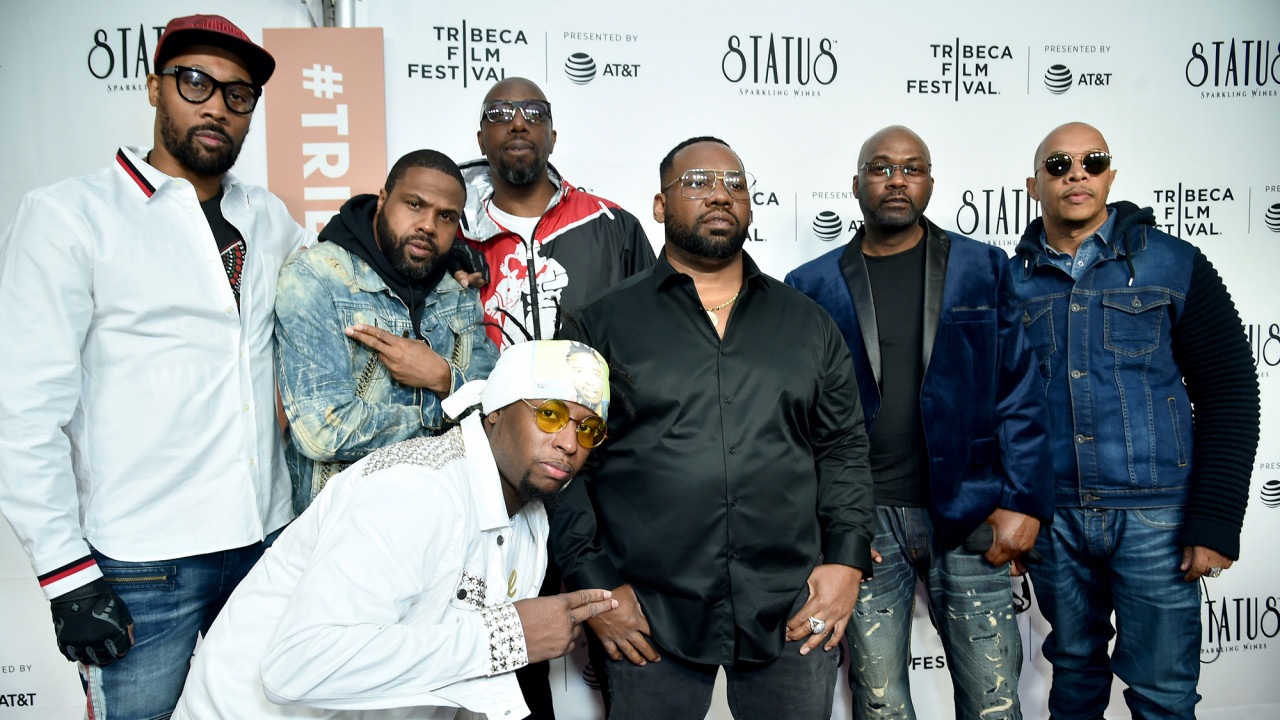 The Coolest Place in Staten Island? The New Wu-Tang District
Taking it back to Shaolin.
If you've never been to Staten Island, we won't hold it against you. Whether you live in New York or you've just passed through for a visit, unless you actually reside in the borough of Staten Island—or Shaolin, if you're a Wu-Tang Clan fan—you probably don't spend much time there. The last time I trekked out on the (still free!) ferry, it was for a trip to the epic children's museum there. I was 10.
But I'm about to hop the ferry and navigate my way to the corner of Targee Street and Vanderbilt Avenue, where the Wu-Tang Clan District was just unveiled. In honor of the Wu-Tang Clan's tremendous contribution to hip-hop and culture at large over the years, the city council voted unanimously to name the corner in the area where they grew up after them.
Wu-Tang, which hails from the Park Hill section of Clifton in Staten Island, had several members on hand to celebrate the dedication ceremony. "I never saw this day coming," Ghostface Killah said, as CNN reports. "I knew we were some ill MC's, but I didn't know that it'd take it this far."
"I can't put it into words... Never been to this level before," Inspector Deck wrote on Instagram. "Wish Momma love could see this day. Proud, humbled, and amazed."
In the rain, a huge crowd turned out on the corner where the music video for Wu-Tang's "Can It All Be So Simple" was filmed to witness the street sign for the first time. "The Wu-Tang Clan turned their experiences growing up in Park Hill into something that now resonates with people all over the world, with young people who live in urban settings, young people whose neighborhoods are underserved, and young people who face economic and social challenges," said council member Debi Rose.
Up next: The Brooklyn street where Biggie Smalls grew up—St. James Place, between Fulton Street and Gates Avenue—will be named Christopher Wallace Way. New York is the birthplace of some of the best hip-hop artists on the planet. It's about time we honor these icons accordingly.
Photo: Getty
Want more stories like this?
The Queens of '90s Rap Are Our Latest Style Inspiration
Meet Gunner Stahl, Fashion's Next Biggest Photographer
The Deuce's Margarita Levieva Used to Be a Wu-Tang Clan Groupie