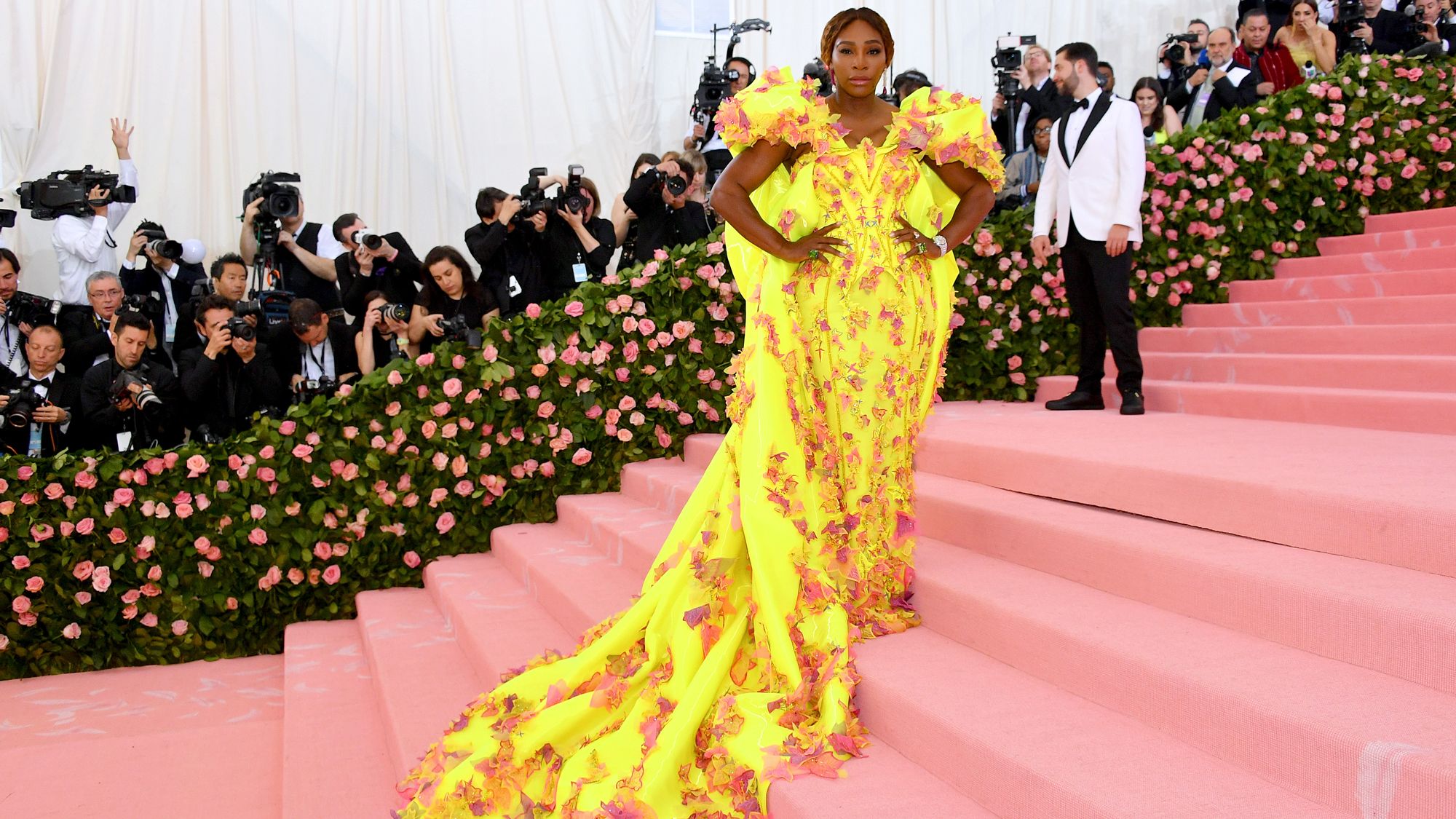 Celebrity
There were a lot. Think poodle-covered capes, celebrities carrying their own heads, and more.
Some would argue that
the Met Gala Camp-themed red carpet
was shut down before it even truly started, thanks to this evening's co-host,
Lady Gaga
, and her four (yes, four!) looks. She teamed up with designer
Brandon Maxwell
for a literal show, with the icing on the cake being her striking a few backbends on the famous Met steps in her final ensemble—a bra underwear, fishnets, and platforms.
Camp may be the best theme yet, with celebrities *really* showing out. Our Slack chat was blowing up, which is always the sign of a noteworthy red carpet.
"So into Harry Styles' nipple-high pants!"
"wow—a galactic peacock" (in reference to Céline Dion.)
And those were before we laid eyes on Jared Leto carrying his own head, saw 
Laverne Cox
's steely beauty look, noticed 
Kacey Musgraves
dressed as Barbie, and saw Katy Perry dressed as a chandelier. Below, a roundup of some of the most amazing looks from the evening.
---