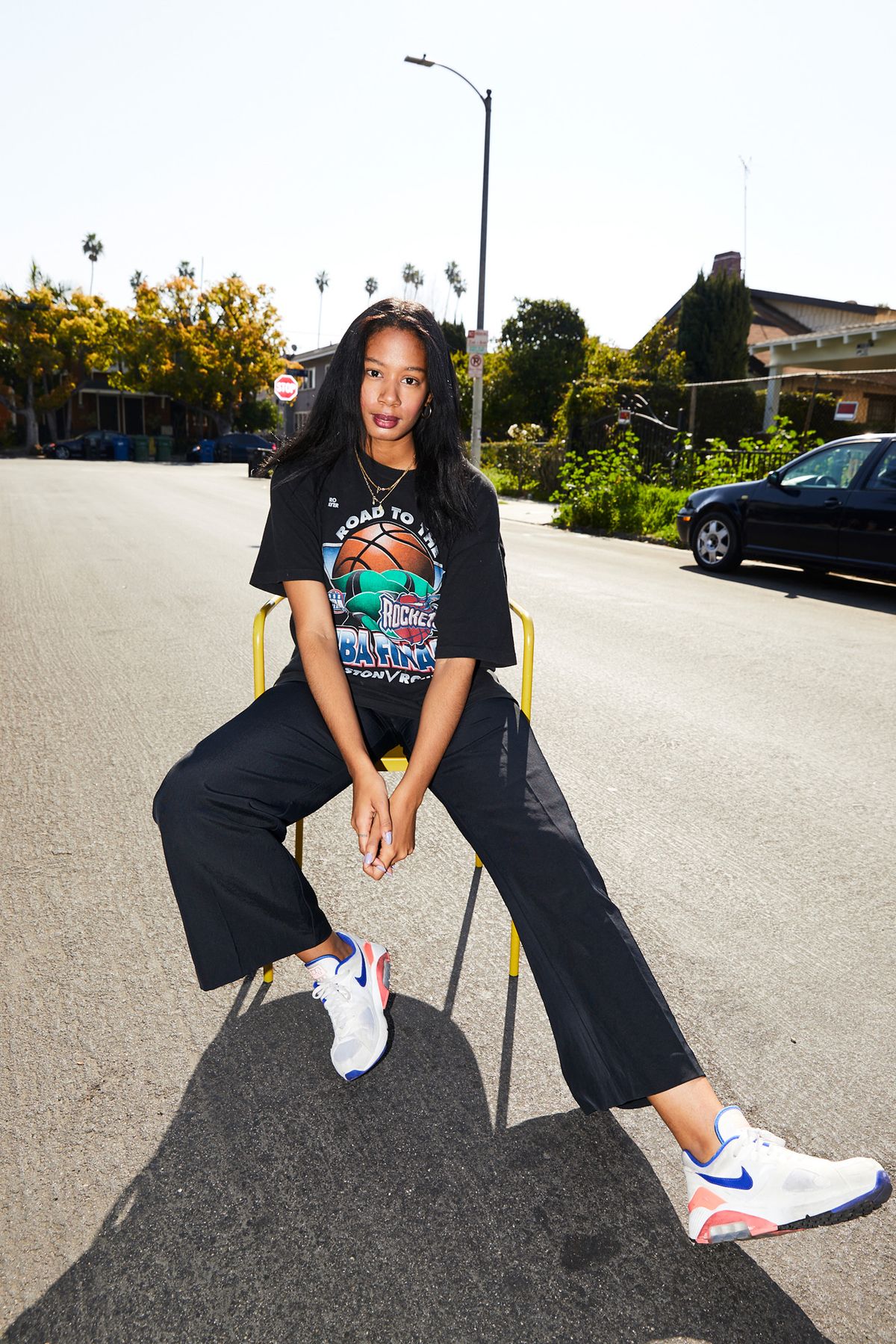 Closet
If anyone can pull off sneakers and a slip dress, it's Alyssa Neilson. Los Angeles.
Tristan Kallas
Jodi Taylor
We
'
re not sure why, but we always seem to catch people when they're in the midst of a big career move or a literal move to a new home. The latest instance? Catching up with Houston-born 
Alyssa Neilson
 as she put in her final days at Beats by Dre in L.A. Having lived out west for just under a year, the departing senior manager of global social media was moving back to her former home in NYC to oversee social at bedding startup Buffy. (When we left her house, she was on her way to pick up boxes.) Neilson's not new to switching things up—she's been taking risks ever since she graduated from college. Exhibit A: She started her own micro-agency fresh out of school. That same go-with-the-flow, not-afraid-to-take-a-chance attitude also lends itself to her style. Sneakers to her high school homecoming? No problem. Bucket hat with a spaghetti-strap dress and sneakers? Absolutely. All of the above drew us to Neilson, which resulted in us pulling up to her apartment a few months back. Within an hour there were Air Force 1
'
s on her fridge, Prada t-shirts hanging from her frames, and sneakers covering her entire floor. What can we say? We love a good closet pull.
Click through for more on Neilson

'

s career and standout pieces from her wardrobe.