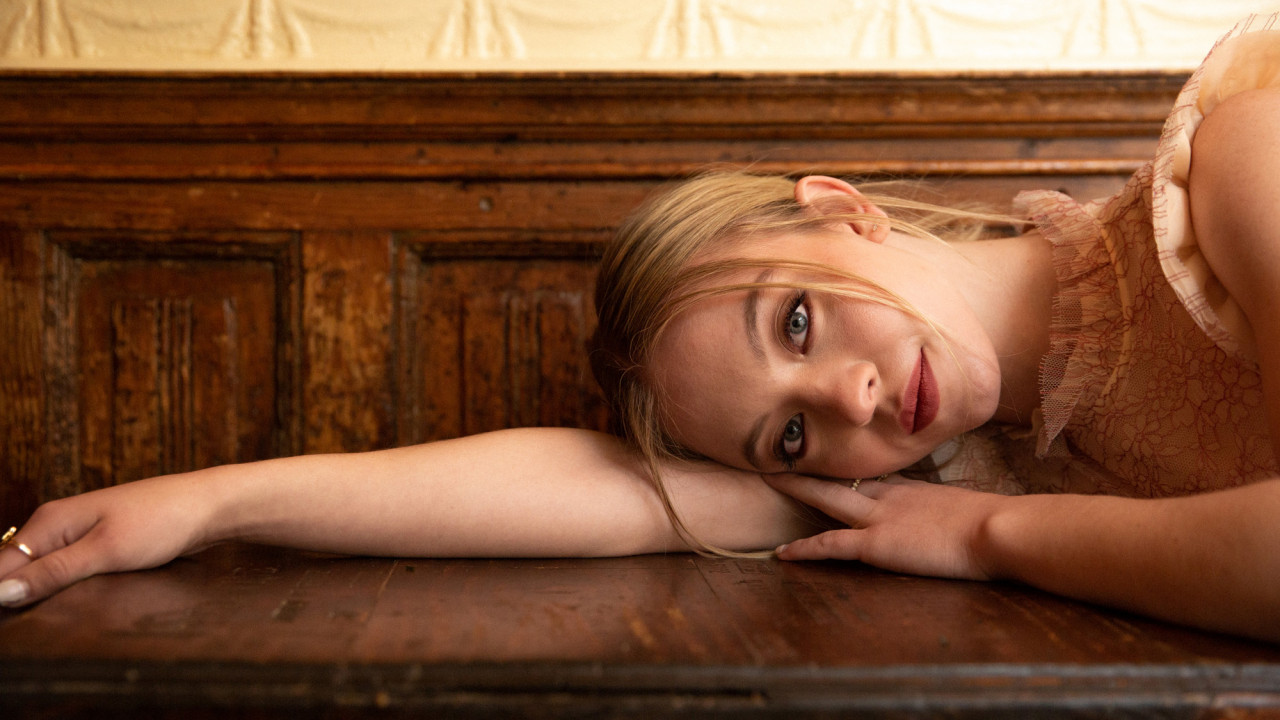 On the Brink of Her First Major Film, Sydney Sweeney Has Hollywood Hooked
With Clementine and Quentin Tarantino's Once Upon a Time in Hollywood releasing this summer, she's about to have a meteoric rise.
"I had a crazy imagination growing up. My parents always wanted me outside, so I had all these imaginary worlds," Sydney Sweeney recounted, her eyes glazed in reverie. We're tucked in the corner of Lucky Strike fiddling with the unused silverware on the tables. It's been a hectic week of Tribeca Film Festival press for Sweeney, so a quiet morning is a welcome reprieve.
"I grew up in a town where there wasn't any sort of entertainment industry, so acting was a fairy tale," the Washington native reminisced. She was 12 years old when an indie flick showed up in her small town. "They were holding auditions, so I begged my parents to let me audition by putting together a five-year business plan presentation," she laughs. "My mom is a lawyer, and my dad is in the medical field, so school has always been really important. I've always known how to communicate to them through that way." And it worked; she landed her first gig.
While her roles have evolved in complexity—her latest as Lana, a young, mysterious girl forging a relationship with an older woman in Clementine—the diligent and imaginative preparation she's possessed since her teens has only intensified. "I create these books for my characters. You know everything about yourself; your memories, your favorite places to go eat, your favorite item of clothing. It's all in this book. It's pictures of the house and maps of their cities and schools and what's in their locker. Memories of the day they are born to the first page of the script," she says. Those techniques have come in handy, especially when a role doesn't rely so much on lines but more on expression, as it did when she explored the complexities of female relationships in Clementine. It's also helped her pivot from one character to the next, a skill she's had to hone as her career flourishes and expands to different genres. From her time in The Handmaid's Tale, to the "crazy-fun" comedic experience opposite Pete Davidson and Machine Gun Kelly in Big Time Adolescence, in the much-anticipated teen drama Euphoria alongside Zendaya, and Quentin Tarantino's upcoming Once Upon a Time in Hollywood.
"You know when you dream of working with these incredible actors, and you're like, 'Oh my gosh, it's going to take me years to get this off [my] bucket list,' and all of a sudden you walk into set and every single person on that list is there? Once [Upon a Time in Hollywood] was that," she gushes. And that's because the cast is packed with heavyweight Oscar winners like Leonardo DiCaprio, Margot Robbie, and Brad Pitt. "Quentin [Tarantino] had this amazing session with a few actors. They brought us to his office for a six-hour workshop with him. It was a chemistry read—he would work with us and then switch us off, and we all had lunch together. I left that room feeling totally OK if I didn't get it because of that experience. The things he said were so kind and supportive, and I was like, Yes, I love this industry," she told me of her first experience meeting the filmmaker. As for what she took away from being in the presence of Hollywood royalty? "I learned kindness. Brad [Pitt] is so kind and humble to every single person. It doesn't matter who they are, and it just spoke so much to me. He was just hanging out with the crew guys, and I loved that. You guys are working together, and no one is above anyone. And I loved that he still had that mentality. I told myself that, for the rest of my life, I'm going to make sure I'm like that." With major upcoming projects—all of which she's keeping tight-lipped about—we know Sydney Sweeney is on the cusp of a meteoric rise.
Want more stories like this?
How Pete Davidson Met Colson Baker
Jack Quaid Is Stepping Into the Limelight
Elizabeth Olsen on Exploring Grief in Sorry for Your Loss