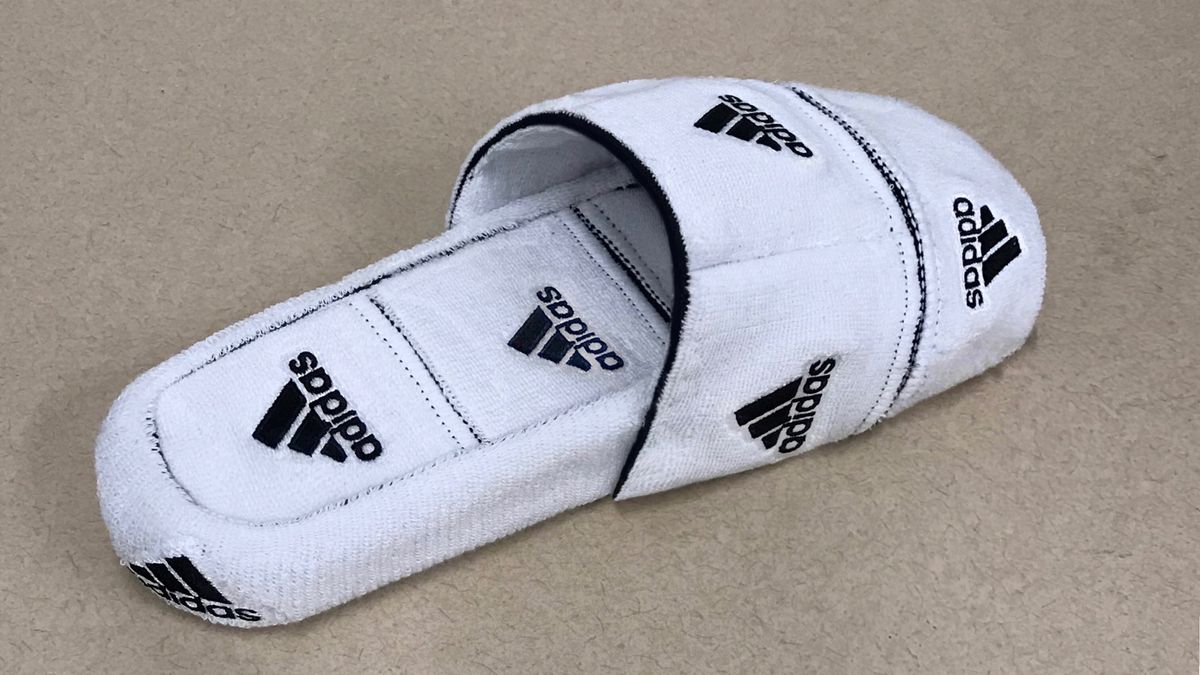 Fashion
Plus, the story behind some of her most recognizable pairs.
Of all the ways one can use Instagram—to glean style inspiration, to flex on your ex, to keep up with your cousins in Kansas—one of our favorites is to discover creative passion projects that we otherwise may never learn about. Some time last year, along with thousands of other fashion- and sneaker-enthused individuals, we scrolled across
Nicole McLaughlin's account
, which prominently features the kitschy-meets-cool shoes and clothes she makes from vintage sportswear scraps and other materials such as tennis balls and candy packages.
Born and raised in New Jersey, McLaughlin studied digital media technology in Pennsylvania and landed a year-long internship with Reebok upon graduating. She now works full-time with the brand as a graphic designer in the Classics category and completed a three-month residency at the adidas Brooklyn farm in 2018, focusing on footwear.
"Even as a graphic designer, being surrounded by footwear every day really inspired me," McLaughlin says. "I wanted to know more about shoes and how they were made, [and] since I don't come from an industrial design background, the best way that I thought to learn was by physically taking things apart and attempting to reconstruct them into shoes."
McLaughlin's upcycled, sustainable designs have caught the attention of
Vogue
and
Women's Wear Daily
, among other prominent outlets, and a few months ago she launched an online shop. Ahead, she debuts two new styles—an adidas drawstring design, and a pair fashioned from a Carhartt tool belt—and shares the inspiration and construction behind six other pairs.
---
1 / 8
Drawstring: "I try to incorporate pockets into footwear projects, and this was a great opportunity to do that. I also wanted to keep the functionality of the drawstring bag so the ankle cinches to tighten."