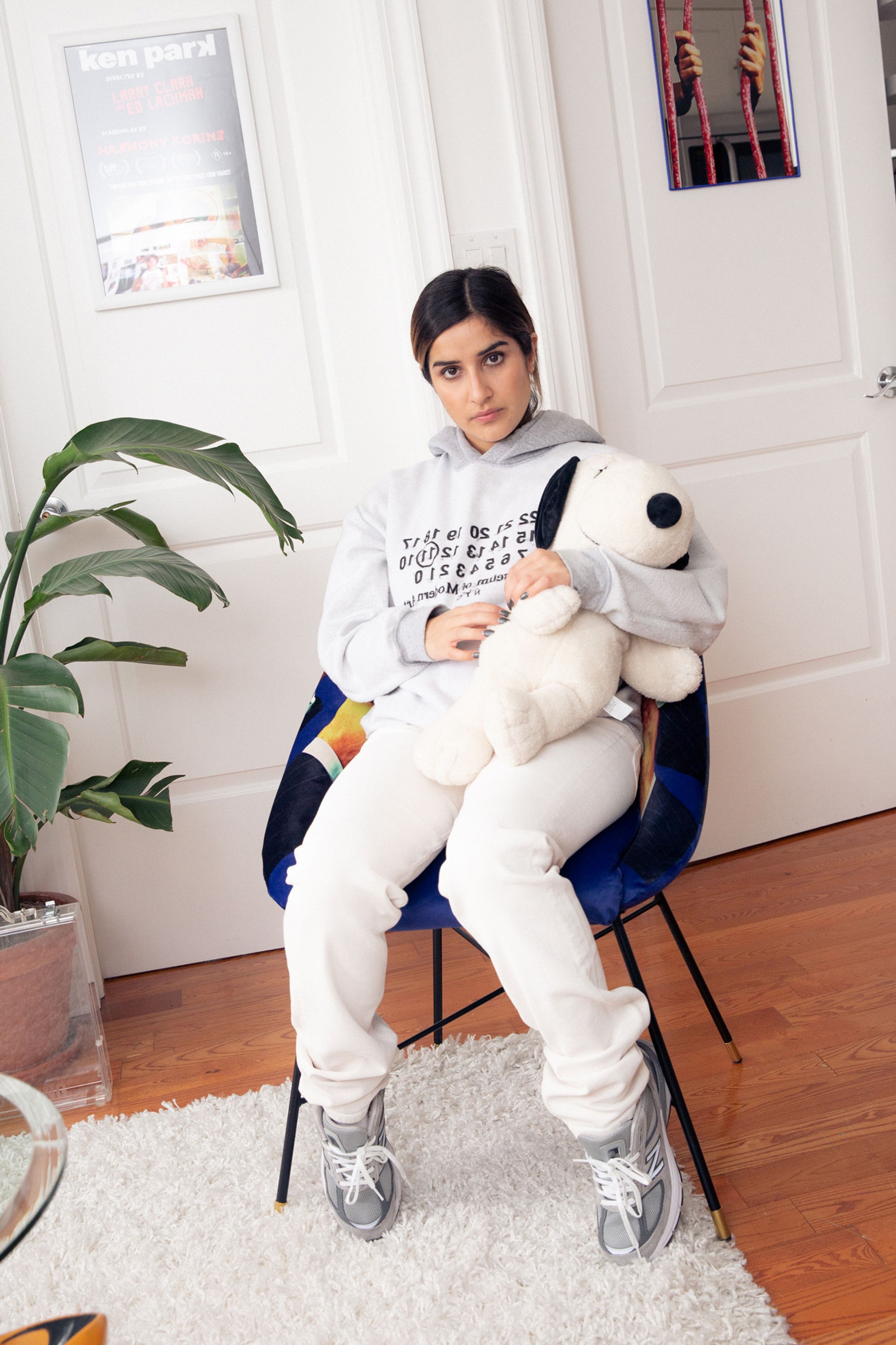 Closet
She's got a thing for artful sneakers and old-school fashion magazines. New York.
Alec Kugler
Hannah Baxter
It's no secret that you need to have some serious hustle to make it in fashion, which is why were beyond excited to hang with one of the coolest and most dedicated industry players in the game today. You might know
Ava Nirui
through her Instagram,
@avanope
—which has 231k followers and counting—or for her hugely successful collaboration with Marc Jacobs (aka Mark Jakobes est. 1985),
or
 for her work as digital editor at Helmut Lang, developing special projects and collabs that continually turn fashion on its head. The Sydney native also has killer personal style and has collected some serious gems over the course of her career, so we set out to uncover them all at her Brooklyn apartment. With an eye for both prestige and up-and-coming designers—think Prada mixed with Stray Rats—plus a special fondness for bootleg pieces (although we found none inside her closet this time), her wardrobe is the ideal combination of showstopping separates, comfy streetwear, and, of course, lots and lots of sneakers. From the Nike Sacai LDV Waffle Trainer to the Martine Rose Air Monarch IV, she's got all the
hottest pairs of the moment
, plus plenty of classics for everyday (although she prefers to wear all of her sneakers, rather than keeping them pristine in boxes). There's no shortage of Air Max '97s, '95s, and Air Force 1s, chunky pairs from Acne and Louis Vuitton, plus those Velcro Chanel sandals we saw all over
Fashion Week
. In other words, she knows what she likes, and she looks good in all of it. To get the scoop on what projects she's working on next, plus how she's seen her style evolve over her decade in the industry, we sat down with Nirui on the eve of her much-deserved vacation to Barbados—because when you work this hard, you need to play hard, too.