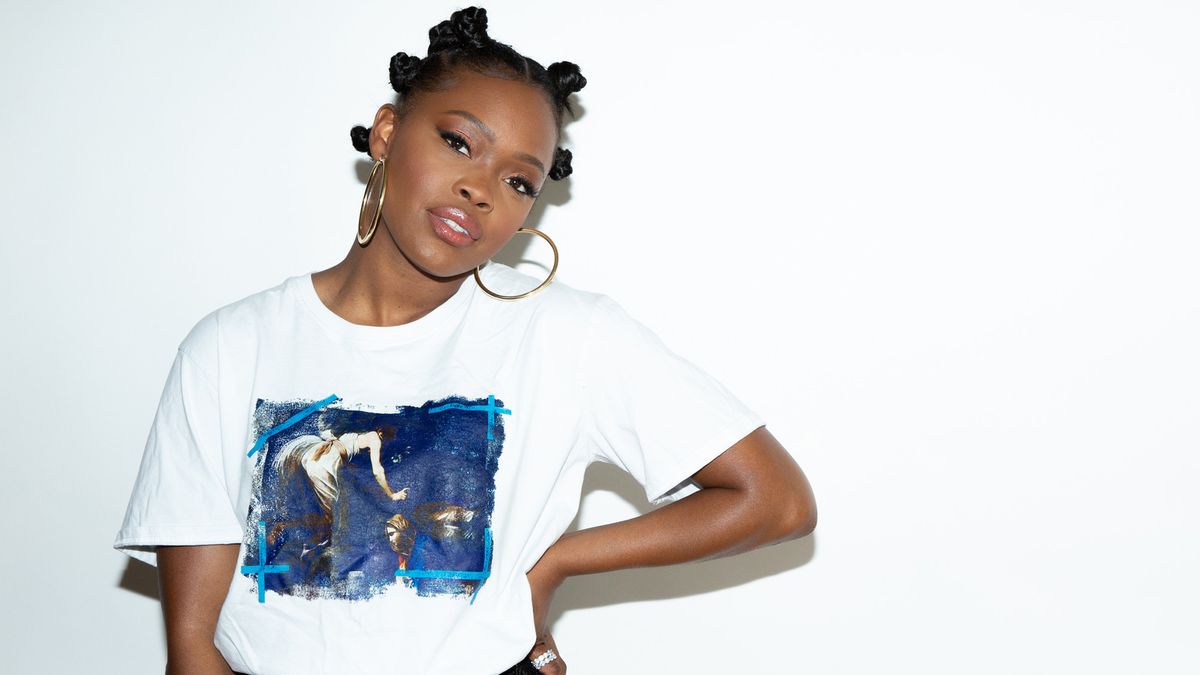 Series
Dancing in the Streets with Star Choreographer Charm La'Donna
She's choreographed music's biggest performances and has danced alongside Madonna, Kendrick Lamar, Pharrell Williams, and Rosalía, to name a few.
Alec Kugler
When you start your career at the age of 17, onstage, touring the world with none other than Madonna, how do you go up from there? Well,
Charm La'Donna
's trajectory will show you. How about choreographing one of the most groundbreaking burned-into-your-memory performances by
Kendrick Lamar
at the 2018
Grammys
? And being the *only* female dancer in the show, at that. Or how about The Weeknd's hair-raising performance at the
Oscars
? Or dancing alongside Britney Spears, Selena Gomez, and
Pharrell
? La'Donna has found a way to keep upping herself. Just as she returned from tour with Rosalía (of course), we went out to the streets of New York with La'Donna and her favorite sneakers to talk love of dance, the creative process, and, of course, sneakers.
---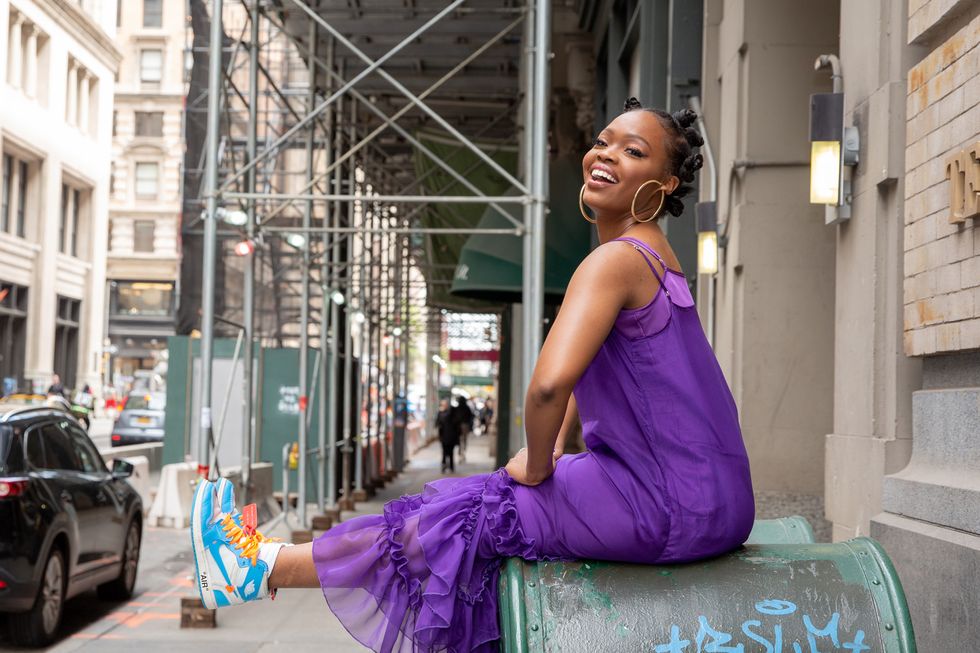 When did you first fall in love with dance?

"When I first fell in love with dance, I was so young I can't even remember. But my mom tells a story of me [at] three years old, begging her to take dance classes, and that's where it all began. I started with simple rec classes at a small-town studio, and I just never stopped."

How did sneakers play a role in dance for you?

"Dance really started for me in the comfort of sneakers. When you're dancing, you definitely want to be as comfortable as possible, but now that I've gotten more into the sneaker world, I started to fall more in love with the style aspect of them, as well. Now I not only buy sneakers that are comfortable, but also ones that I just think are super fly and appeal to my personal style."

What was it like touring with Madonna at 17 years old?

"Touring with Madonna was great. I was very young, and I grew a lot from that experience. It was the first time that I got to travel the world through means of my talent, which is a dream in itself. On top of that, I was working with one of the greatest artists at the time."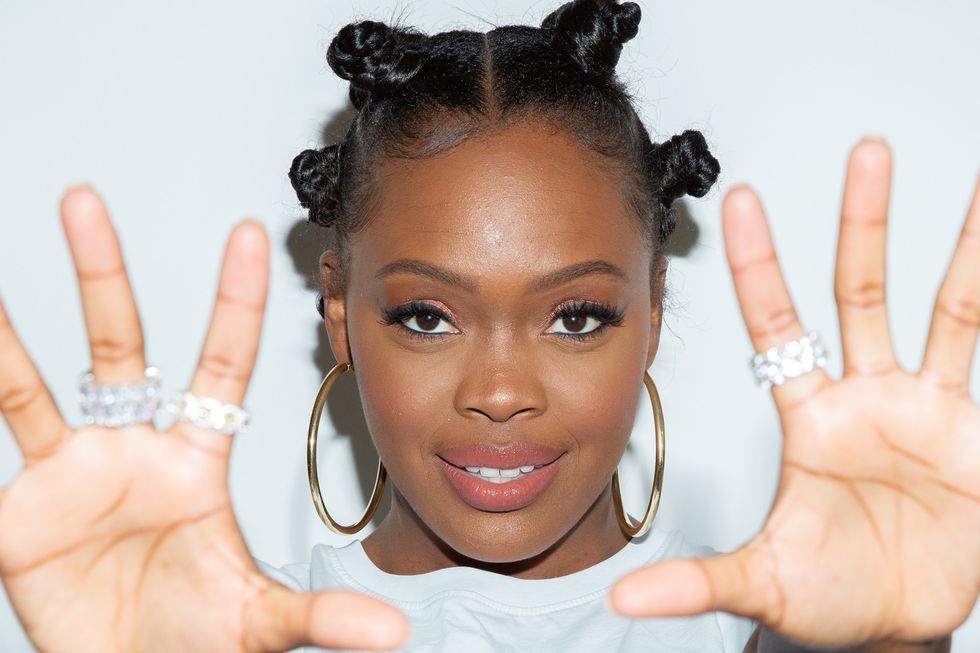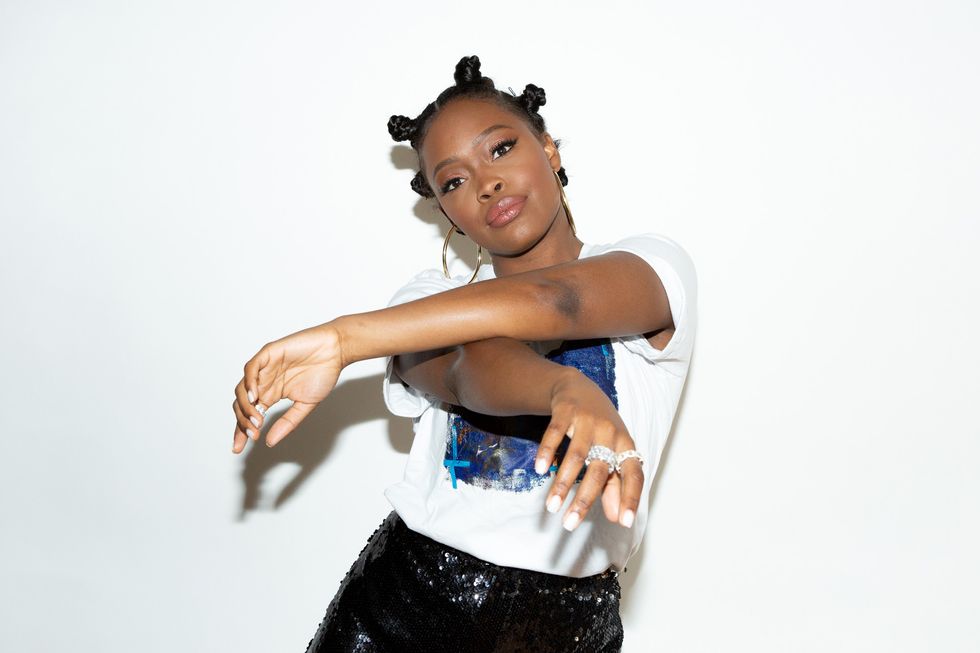 You've been a part of some of the biggest performances in music. What is your secret sauce to success?
"I would say my secret sauce is mostly being genuine. Genuine in my image and genuine with myself. In addition to that, another important thing is perseverance and getting through the times when there isn't a lot going on and learning how to move on past a 'no.'"
How do you approach a new gig? What's the process?
"I start every job by talking to the team, and from there I am able to assess the situation and focus on key aspects of the performance. My process changes from job to job, and I focus on the individuality of each artist and performance."
Tell us about these pairs and moves:
"All these shoes are my favorites. The colorway and the classic structure of the shoes I feel matches my personality and style. I love wearing them to rehearsals and bringing them with me when I travel for work. These shoes have been with me everywhere, and now I actually have a few pairs of them."
Want more stories like this?
3 Solo Dance Moves to Do at a Party
19 Wellness Products We Love Right Now
Inside Jason Angsuvarn's Sneaker-Laden Closet